WHEN YOU talk to Jon Waits, the popular local singer and songwriter who's made a name for himself in Savannah over the past several years with his Americana trio Waits & Co., it's clear that his passion for what he does is deep-seated.
Music, for Waits, is therapeutic first and foremost, while entertainment is secondary. What has made his unique brand of Americana so compelling is that very attitude. Waits' songs ooze the kind of authenticity that can only come from someone who's doing music for all the right reasons.
As he prepares to bid farewell to Savannah for the foreseeable future, Waits is viewing it as a bittersweet moment. While he's excited for what's ahead in Dallas, Texas, there's a sense of sadness present for what he's leaving behind.
He's gearing up for one final Waits & Co. show at the Foxy Loxy Café on September 8, and we caught up with him beforehand to conduct his "exit interview."
Talk about the beginnings of your life in music. How did you end up in Savannah?
JW: I was born and raised in Atlanta, Georgia. I've lived all over the country. The way that I got to Savannah was - and I've always been open about this – I was in a recovery residence up in Statesboro for about a year and a half. I have two of my lifelong girl friends here in Savannah, so I felt like no matter what happened I had family. It was a bit of a gamble, but it actually worked out.
I'm curious to know if and how being in Savannah informed your writing, your creative process, and your approach to music in general.
JW: When I was in Atlanta and other places in the country, I was basically doing the singer-songwriter, coffee house thing. I'll be perfectly honest with you, I didn't have it together. Through some of the hard times and experiences that followed, I felt that my voice finally matched the material that I was writing. When I got to Savannah, it took me about two years to make my inroads. It wasn't until I met The Accomplices, City Hotel, and The Trainwrecks, and once I finally got that in, that everything started to open wide up.
We're essentially 98 percent original material, and I feel extremely fortunate that in a town that's a working musician's town, somehow or another we've managed to stick with original music. And I don't quite know how that happened [laughs].
It's kind of a hard thing to leave, because I never got the kindness and love that this town has received me with – even in my hometown of Atlanta. There's something special about the Savannah music scene. That's just what it comes down to.
So do you think there's a particular sense of community here that's not present in other music scenes? Is everyone in it to help each other, and is that maybe why you've thrived?
JW: I will say this – five years ago, we all loved each other and wanted to support each other. We were sitting in on each other's gigs. There was just a really tight community, at least in the genre that I do. This city is like nowhere else I've lived as far as acceptance. There's not a fucking ego game – it's just people wanting to see it all succeed and help each other.
Based on what you've learned, and now that you're leaving, is there anything we can do better as a music scene to improve on that sense of musical community?
JW: Well, it's not the same as it was five years ago. But, there's still a solid camaraderie amongst the music scene. At this point, there maybe be a little more competition and ego, but nonetheless – we all like each other. We do want to see this scene succeed, and we want collaboration and we want to be friends with everybody else that's playing in this town.
When it comes to encouraging touring bands to play in Savannah, there have been some strides made over the last several years including the emergence of Savannah Stopover. Do you think there's more that can be done?
JW: Here's the thing about Savannah that I've discovered – it's definitely more of a festival town. I've tried to build a bridge with a lot of Atlanta musicians, and I've managed to bring a bunch of them down through my work in running Trinity Sanctuary Concerts.
Savannah has some weird issues. Nobody wants to buy tickets in advance. If a couple drops of rain start to happen, people will not go out for shows [laughs]. It's a Southern backwater town, so it's hard to get the community to rally around anything big.
Is there a specific local show for you that was particularly memorable?
JW: Obviously with Foxy Loxy, we have sort of a built-in audience. That's our home turf. But, if I think back to the best gig that Waits & Co. ever played in Savannah, it was at The Jinx. It was a collaboration show with The Accomplices, and it was fucking packed. That's a phenomenal feeling, especially for a guy who's coming from years and years of coffee shop gigs. We were all on fire, the audience was into it. That would probably be my favorite that I've done here.
But I love the small gigs, because it gives me a chance to have a little more interaction with people. Sometimes the bigger gig feels like work. But that's the whole thing about Savannah. It's a working musician's town, and I feel extremely fortunate that we've been able to play so of my original songs and people have been receptive to it.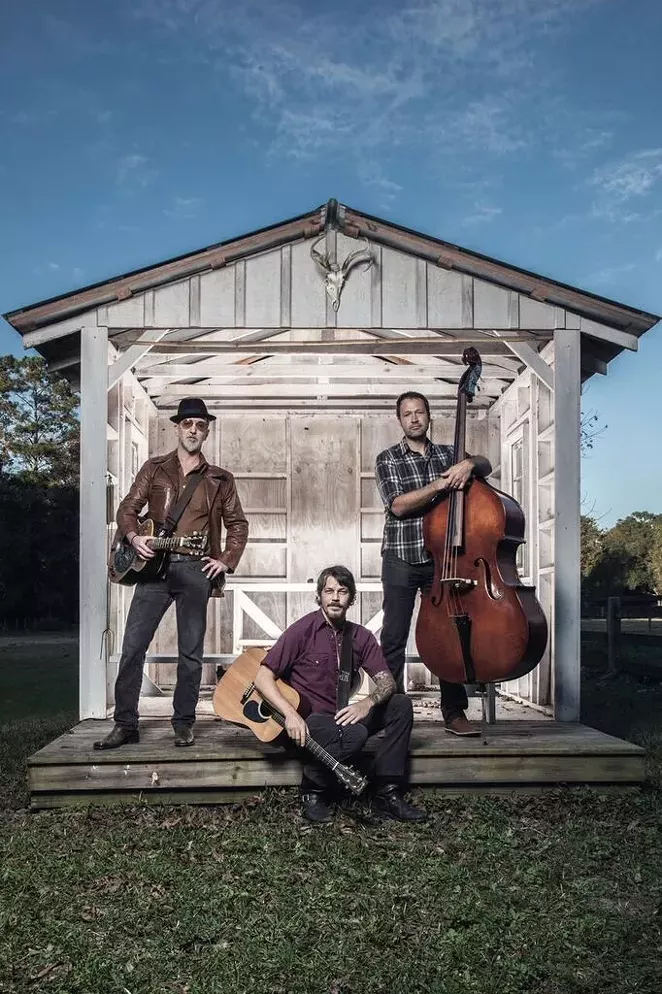 I'm curious to know your thoughts on the future of roots music and Americana. It seems like it was kind of a niche thing, but in the past few years it's begun emerging more in the mainstream. What do you see the future of roots music as an umbrella genre looking like on a local level and beyond?
JW: As far as Savannah goes, I kind of feel like there was a heyday when we were all doing it and it was the thing for a little while. There's been a shift in the regular performers in Savannah that were doing all of that stuff.
On a larger scale, it's just kind of taken on this whole other thing. There's a plethora of examples of folks that are calling themselves that. I don't know where the music industry is going at this point.
It's such a mixed bag at this point.
JW: I'm not scared about that because I'll keep doing whatever I'm doing. I don't have connections in Dallas, but it's going to provide me with a lot of time and inspiration to sit down and start writing again.
Do you think the problem with the state of roots music is that there's too much of a pop sheen on what's being called Americana? Should there be a back-to-basics approach to recording that captures what that instrumentation is meant to sound like?
JW: I'm not trying to be an ageist, but I think that there are a lot of younger folks that are just sort of jumping on the bandwagon. I'm not 100 percent sure that it's genuine or authentic. I'll give you this, right here and right now – I've been playing for 35 years. It was not until probably a decade ago that I finally found what felt right and connected musically.
What are you feeling now, as you get ready to move on? What do you take away the most from your time in Savannah?
JW: I can't even express my gratitude for having Markus Kuhlmann as my sideman for a lot of years. John Pizzichemi is my bassist, and when we flub stuff and I look over my shoulder, we laugh. That's a huge bonus for me, because it has made this fun again.
Savannah has been so kind to me. I've never gotten the reception and the love anywhere else that I've gotten in this town. I can't even express the joy that's come from being a regular, working musician in the Lowcountry for the last seven years. As much as I'm looking forward to an adventure, the really hard part is leaving our community. It's leaving the people that come out and support live music. I've never felt that anywhere else in my life.
cs