INSPIRATION awaits at TEDx Savannah.
An acronym for "Technology, Entertainment, Design," TED is a nonprofit dedicated to ideas worth spreading. TEDx talks are locally organized conferences in the style of the national TED Conference: short, inspirational speeches by people in a myriad of different fields.
TEDx Savannah's conference takes place this Friday, May 11, at the Savannah International Trade and Convention Center. This year's roster of speakers ranges from entrepreneurs to authors to rocket scientists and follows the theme of "Legacy by Design."
The event kicks off at 7:30 a.m. and goes through 7 p.m. Meals are provided throughout the day, and lunch includes a jazz performance by Dennis Maddox.
TEDx Savannah is organized by a board of nine volunteers. We spoke to Lesley Conn, TEDx board member and license holder for the event, about this year's conference.
How do you select which speakers to host?
We have a whole committee and we bring in board members, but we also bring in outside people. We have speech coaches from Armstrong and other people with a kind of public speaking background. There's an application process, and this year, we also did a three-minute pitch.
What can you tell us about the scheduled presentations?
We try to have it be fresh and in the moment, but I can tell you that across the board, these are amazing people who are curious and thoughtful and driven and that's what we want to do. We want to find people in the community who are doing exceptional things that others will find interesting and inspirational.
Karla Marriott literally is a rocket scientist. She worked on the Falcon Project! She's a patent holder in chemistry. She's also an artist and she's getting into facial reconstruction.
Max Howell is a coding expert who created a program, Homebrew, that is now used by 50 million people.
Matthew Raiford is a finalist for a James Beard award as a chef—he grew up in the Brunswick area, went off and made his fortune and made his name as a chef, and now he's come back and is on the farm his family farmed for six generations. We have these amazing accomplished people.
How difficult is the selection process?
It's getting harder because the quality of applications is going up so much. We've actually had other TEDx chapters reach out to us and ask us for our application process because they've seen the quality of our speakers. On the one hand, it's harder and harder to figure out who the finalists are, but at the same time, it's so invigorating because we have such amazing people in this community.
One of the things we also strive to do is recognize that we come from a very diverse international community. Last year, when we live streamed the event, we had more than 130,000 people around the world watching us.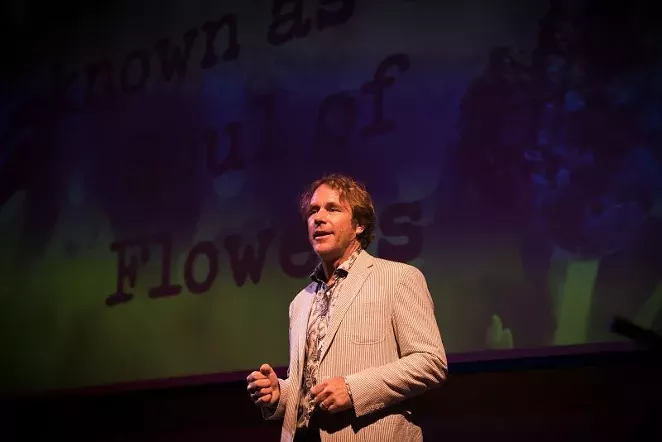 Why is an event like TEDx Savannah important?
Because it taps into interests and passions that a lot of us don't always get to think about or experience in our day-to-day work lives. It's a refreshing reminder that there is artistry and creativity all around us, and that there are people who are challenging the norms and finding ways to take us into new levels of innovation and creativity.
We have a lot of people who take this as a personal and professional development day. Yes, it's on a Friday, but it's really about allowing yourself one day where you go and just expand your mind and network with really talented people. It starts to let you think about, "Well, what else could I be doing?"
CS