IN Southern culture, sharing a meal is the pinnacle of community. From family-style meals at a long table to generational recipes scrawled on scrap paper, food binds us to our culture.
Rebekah Faulk Lingenfelser knows that well, and she's sharing both a meal and a story.
Her first memoir, "Some Kinda Good: Good Food and Good Company, That's What It's All About," will be released this Saturday, with a launch event slated for Aug. 3 at E. Shaver Booksellers.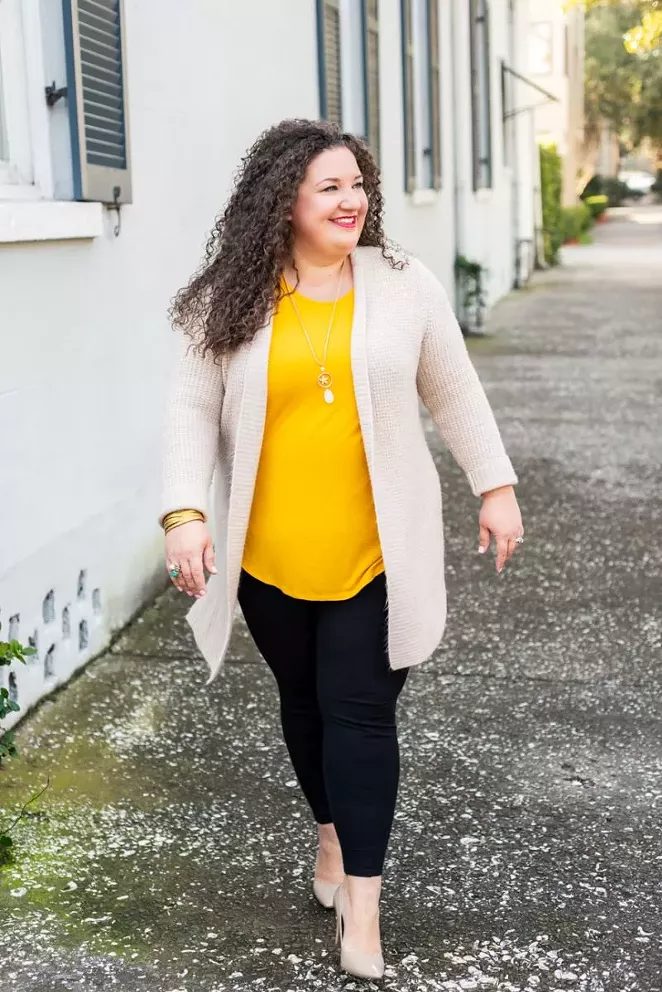 Lingenfelser has been the food writer at the Statesboro Herald for six years, and she was a top ten finalist on "Food Network Star." A memoir was naturally the next step for the talented writer. "Some Kinda Good" combines recipes, photos, and memoir to share Lingenfelser's life with food.
We talked with Lingenfelser last week about following your dreams, taking risks, and the secret ingredient in her famous Wild Georgia Shrimp and Grits recipe.
How did you decide you needed to write this book?
I've been writing for the Statesboro Herald as the food columnist for six years, and I started my blog, Some Kinda Good, in 2011; I've been at that for eight years. So that's a lot of content [laughs]. I'm a food writer and it was a logical next step for me to have a book. I've often thought of doing food product or some type of tangible, materialized item that I can sell. For me, it just made the most sense to do a book.
I've dreamed of it for a long time, and it made sense. Early this year, as my New Year's resolution, I said, "2019 is going to be the year I make it happen," and I did.
Tell me about being the Herald's food writer.
When I started, there was no one writing about food in this small town, this college town. I'm a Georgia Southern Eagle and very proud of that. It's a great little food town. At the time, they had a lot of local restaurants and a wonderful farmers' market, and I saw a need for someone to bring awareness to that, and I wanted to be the one to do it. I kind of knocked the door down and told them I was their girl. I believe you make your own luck—I've lived my life that way.
How did you choose which restaurant reviews to include in the book?
When it comes to Southeast Georgia and this entire area here—Savannah and Tybee and even St. Simons Island—restaurants are a hard thing because they come and go. When I set out to do this book, I thought, I really want to focus on those few restaurants that are the anchor restaurants that are foundational, that are historical. I've only included a few for each city. Obviously it's not a comprehensive list of restaurants, but I did want to focus on those that I knew would be around and that weren't going anywhere.
It's really a book that has some great restaurant reviews for people who are maybe not from this area that have never been here and it gives them a guide to those Southern coastal restaurants as well. That was a big part of how I chose the restaurants for the book because my brand is a Southern coastal brand. It's all about shrimp and grits and fried green tomatoes and those iconic Southern recipes. If a restaurant didn't fit that mold, it didn't make the cut.
What was it like being on Food Network Star?
It was a dream come true. It was something I worked really, really hard for, for a long time. I have to say, when I started out with food writing and my blog, my end goal has always been to host my own cooking show. So, being on Food Network Star was an amazing experience. I got to meet and cook for Bobby Flay and Giada de Laurentiis and Tyler Florence and Damaris Phillips.
I can't say enough about the people I got to meet through the experience, and that's the best part of any crazy risk you take in your life like that, is the people. What you see on TV is entertainment, but in real life, those friendships are going to last forever. It was totally worth the time I put in and the risk I took to get there.
What was the risk?
I quit my full-time job and walked away from my salary to go after that opportunity.
Yeah, that's definitely a risk!
You hear stories about how people moved across the country or they quit everything and left it all behind. I don't want to be like one of those people that talks about pie in the sky and go after your dreams and just be unreasonable and ridiculous. I do want to make it clear that I was financially stable enough to make that decision. I had saved and prepared for it, and I had a husband who kept the home fires burning and looked after my pet. I made sure my life was in order before I took a risk, but it was still a risk.
I think you have to go after the things that are important to you in your life. I say to go after the things that make your heart beat. For me, it was something I really believed I had the talent and the skill set to do, and I still do.
It ended up being very much a stepping stone for me. Here we are at the next leg of the process, and that's putting out a book. I think it's all going to add up.
How did you incorporate recipes into the memoir, and which ones did you choose to include?
For my first book, I found a cookbook to be pretty daunting, and I have no idea how I would do an entire cookbook, so I wanted to do a memoir with recipes. I knew food had to be a part of it, and I knew recipes had to be part of it because there's that element of, people want that. They want to taste your food and cook your food.
I have a lot of great recipes in there. There's one from the Statesboro Farmers' Market—I do a lot of live cooking demos there, and one particular recipe I always make there is Farmers' Market Bruschetta. Some delicious Italian baguettes and onion and garlic and fresh tomatoes and basil with Georgia olive oil.
I use a lot of wild Georgia shrimp that is so available on our coast here in Savannah. I've got a recipe in there for wild Georgia shrimp and grits, which is the first recipe that got me on national TV on ABC's The Taste in 2014. That's one that's requested among my friends and family pretty often.
Shrimp and grits is an essential Southern dish, but not all of them are the same. What do you do to set yours apart?
There are so many recipes out there, and It's like, you taste some and it's just not together. The thing that makes mine really good—and this is free! [laughs]—is the chicken stock that I use in the grits. It actually gives it a really good depth of flavor.
At the end of the day, this is a memoir. What stories of yours do you share?
The themes of faith, family and food run throughout the book. It's a really personal, soul-baring book. There's a chapter called From the Heart, where I talk about overcoming job loss, bracing for a hurricane, what it means to be thankful. Those are just some examples of some really rough times I've been through in my life.
I think when readers pick up this book, they're going to connect with it on some level because everybody's experienced those kinds of trauma or failures in their life. It's a story about overcoming. And really, what's cool is that there's a dateline published with every story so you can see the progression of decisions I made and getting over those things, and then what was next, how it all ties up. I think it's a really beautiful story of anybody who dares to dream and acts on those instincts.
cs