The stage-shaking swamp soul of JJ Grey and Mofro has hooked fans around the world, and the Florida band's heading back to Savannah this weekend.
Few bands turn the vibe of North Florida into music quite like JJ Grey and Mofro, but surprisingly, the group got its start overseas. The group formed in the mid-1990s when Jacksonville natives Grey and Daryl Hance inked a deal with a U.K-based label under the name Mofro Magic (a former co-worker bestowed the nickname "Mofro" upon Grey; the musician has said it summarizes the sound of the band).
Unfortunately, the deal fell through, so the pair headed back to Florida, dropped the "Magic" in the name, and developed their signature sound right in their home state.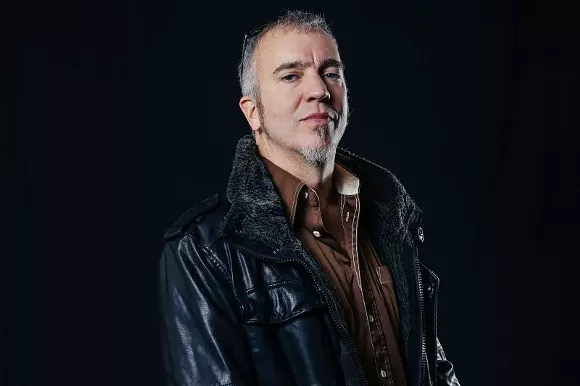 When he was young, Grey was inspired by country music and rock 'n' roll, delighting in the sounds of Otis Redding, Jerry Reed, and Memphis soul. While writing for Mofro, he blended backbeats reminiscent of George Clinton with a blue collar work ethic to make a lived-in blues rock sound.
Early albums like Blackwater and Lochloosa found lyrical inspiration in Grey's surroundings, chronicling the industrial growth affecting Florida's natural wonders.
The band officially became JJ Grey and Mofro in 2007. Grey's soul influences radiated on that year's album, Country Ghetto, particularly on "The Sun is Shining Down."
That take-'em-to-church anthem has become one of the band's signature songs, thanks in part to its use in the season three finale of House of Cards. The following year, the band got sultry on Orange Blossoms.
Grey and the band continued to represent their home state on Georgia Warhorse, named after a North Florida cricket that is known for its strength despite its diminutive size. For that 2010 record, the band called on talented friends like Toots Hibbert (Toots and the Maytals) and Derek Trucks to add their unique touches to "The Sweetest Thing" and "Lullaby."
This River followed in 2013, featuring songs like "Florabama," "99 Shades of Crazy," and "Your Lady, She's Shady," and the band shared their most recent effort, Ol' Glory, in 2015.
Grey set a personal record for the time he spent tweaking and polishing the songs for Ol' Glory, and the hard work paid off. Light and dark are balanced beautifully with memorable lyrics and definitive melodies. Summoning images of mossy oaks and name-dropping streets in his hometown, Grey continues to paint a vividly true and intimate portrait of the Sunshine State with his tone and words.
Live, the band is absolutely eruptive, delivering prime chops and an engaging show for all. The Stage on Bay is about to transform into a one-night, down-home Florida juke joint—roots-rock, blues, and jam fans, don't sleep on it.
CS