YOU MAY NOT think of yourself as a high-tech kind of person. Or maybe you're the first among your friends and family to learn about – and test – the latest devices. Either way, today's technology tools are definitely worth considering as a way to stay healthy or meet new health goals.
There's an old saying that "energy follows attention," meaning what you give attention to is what you will get involved with in a sustainable way. A feedback device can bring your attention to your health and fitness goals and accomplishments, which is particularly helpful if you find yourself in a same-o, same-o pattern.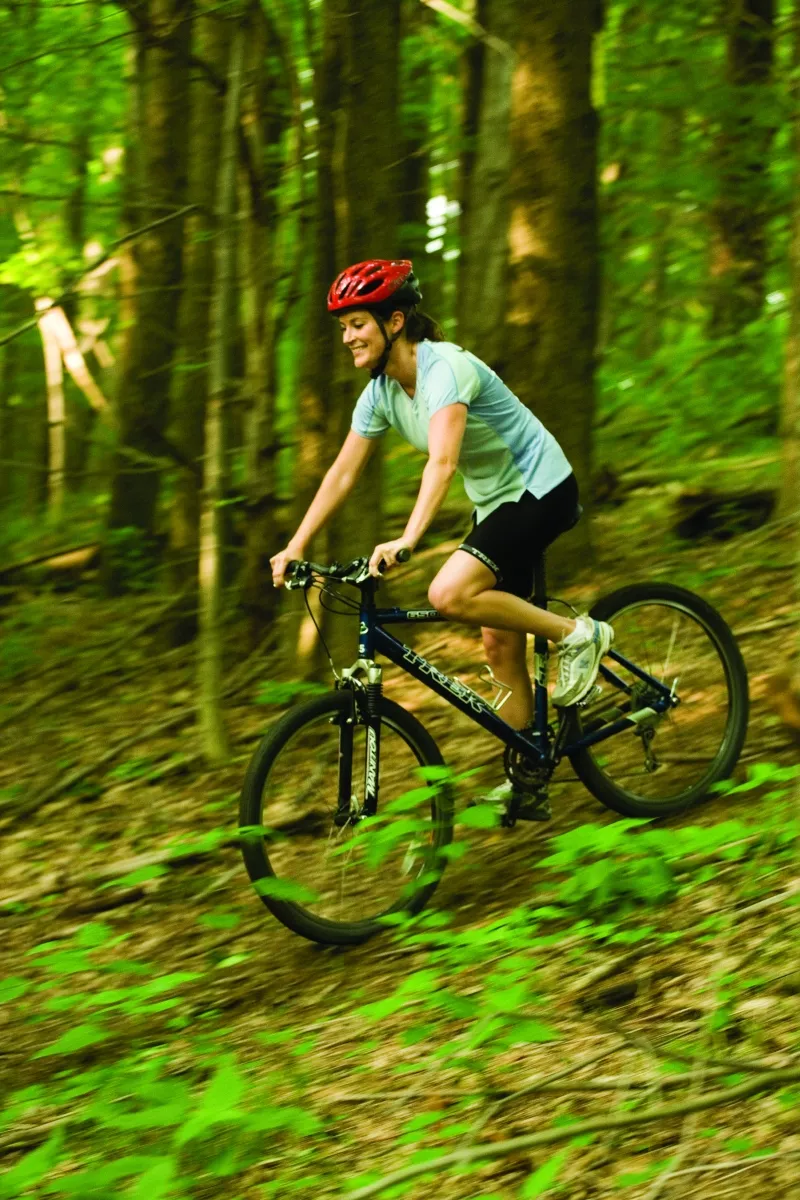 But where do you start? With thousands of health-related applications (apps) and gadgets trying to entice you to use their product or service, people can get lost in the marketing messages and give up. Don't give up! Use these tips to help you make a more informed and healthy decision.
Mobile Fitness Apps. With websites, smartphone apps, and your own Facebook or Twitter friends, you have lots of options when looking for a workout buddy, either human or virtual.
Fitness technology is tearing down the four physical walls of a gym and allowing people to interact with their own personal workout buddy no matter the time, place, or activity.
Many of the popular mobile fitness apps include online communities that allow members to keep track of their own progress toward health goals, and support other people on their journeys to health. Check out free apps like RunKeeper, MapMyFitness, Endomondo and MyFitnessPal, and start tracking your activity and sharing your health journey.
Device communities also allow you to connect your Facebook account to find people you already know who are ready and willing to support your health goals.
Fitness Technology Devices – Heart Rate Monitors. How do you know if you're benefitting from the time you invest in your workout? One of the best ways is to check your heart rate during your cardio activity such as riding a bike, walking briskly, or climbing steps.
There are a few different types of heart rate monitors currently available. To date, the most accurate devices tend to be those that monitor your heart rate using a chest strap. If you exercise using equipment at your local gym, you most likely will want a Polar-compatible device. Look for the Polar logo on the equipment or ask the staff at your fitness center. Price will depend on the number of features you want to use. Entry-level models work very well and cost about $50. High-end elite athlete models are priced at about $450.
Wearables. One of the hottest areas of fitness and health technology is devices you wear. From monitors that look like jewelry to devices that are small enough to wear undetected under your street clothes, today's technology is available in many sizes and shapes. Whatever your fitness needs, there is probably a wearable for that!
Need some coaching during your workout? Consider using your smartphone, a mobile fitness app, and a pair of heart rate monitoring headphones from LG or Jabra during your workout.
Having trouble sleeping? Track and monitor your sleep with a device like the ResMed S+ or Withings and find out how you can improve your sleep.
Do you have a weight goal? Are you keeping yourself accountable during the week? Think about getting a bathroom scale from iHealth that is connected to the internet and shares your weight with people you approve to be on your support team.
The status quo isn't enough when we're trying to stay healthy. Instead, continuous improvement helps overcome the effects of aging and enables us to live younger... longer. Fitness and health technologies are not the magic pill to health. But as a tool in your overall health journey, these apps and devices can motivate you to stay on the path to wellness.
With the holiday season right around the corner, a health gadget or gizmo might be a great choice for you or someone you care about. A gift of health lasts so much longer than a sweater, no matter how cool it is!
Ted Vickey is Canyon Ranch Institute Senior Advisor for Disruptive Health Technologies. He has more than 20 years of experience in exercise science and business with special expertise in fitness technology, and served for 11 years as Executive Director of the White House Athletic Center in Washington, D.C., during the administrations of Bill Clinton and George W. Bush.