TROY DAVIS might be the most high-profile murder case in Savannah's history. In 2011, Davis - convicted in 1991 in the murder of Savannah police officer Mark McPhail - was executed after maintaining his innocence since the beginning and receiving a overwhelming amount of support from people like Pope Benedict XVI and former President Jimmy Carter. It was an extremely divisive case, and prompted strong debate across the nation.
In 2016, writer Lee Nowell staged Beyond A Reasonable Doubt: The Troy Davis Project, a play commissioned by the Synchronicity Theater in Atlanta. It was a unique work in that it didn't feature Davis or McPhail as characters at all, and rather featured a number of people with differing opinions on the case. Georgia Public Broadcasting is set to premiere Nowell's work as a radio play on Sun., Oct. 21 at 10 a.m., and will also release it as a podcast soon after.
GPB Radio's Bill Nigut is hosting the radio play and the podcast, and tells Connect Savannah that he was interested in bringing Lee's work to the radio ever since he saw the production in 2016.
"I've been working at Georgia Public Broadcasting for the last five years. For a long time I did a show called Two Way Street, which focused much more on the arts, theater, and music. Theater is one of my great loves, so I'd been looking for quite a while for an opportunity to produce our first radio play. Lee Nowell is a playwright who I admire greatly. Her plays are really well thought through, and she does enormous research," Nigut says.
"I saw [the play] when it was performed at Synchronicity Theater, and approached Lee about doing a radio play. She jumped on board right away, so we began working on what tweaks we needed to make so that it would work for radio. She brought the original cast from the stage play together, and that's how it all happened."
For Nigut, there were a number of reasons why he felt doing Beyond A Reasonable Doubt was important.
"Clearly, the Troy Davis case was one of the most high-profile death penalty cases that Georgia has seen in decades," he says. "That was important to me, since we're the statewide radio. It was important that we could tell this story. Second of all, it's a good drama. Because what Lee has done is intermingle fictional characters with actual material - from the trial transcripts, to the recantation statements of witnesses, to newspaper articles, to activist groups that took positions on it. So she tells the story through fictional characters who have very strong opinions from each side of the case."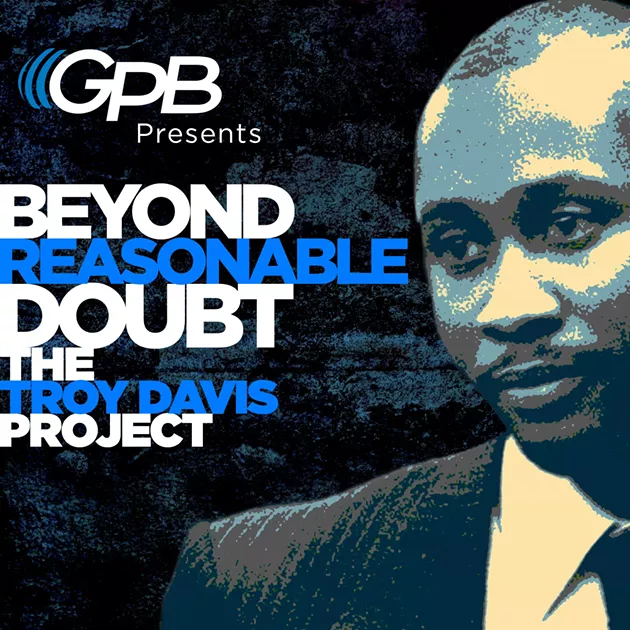 Nigut explains that Nowell's impetus for writing such a significant work was rooted in experiences she had hearing friends' various feelings about the case. There were "vastly different opinions about whether Troy Davis was guilty or not," and "each side was convinced that there was no arguing with them."
The show, which is written in two acts that are from different perspectives, often finds audience members changing their opinion or questioning the case by the end. It's a controversial story on its own, but the play also serves in many ways as a statement about the divisive climate we're living in politically and otherwise.
"You'd think as you're watching the play that you can choose which side you're on, the way that we've all done with politics. But by the end of the play, our hope is that you recognize that your locked-in position is not as sustainable as you'd like it to be," he says.
"I do think it sends a message to how we've locked into our tribes in politics. That wasn't Lee's intention when she wrote the play. But for me, as a political journalist, that was one of the things that I found most interesting about it. It asks you to challenge what you assume are facts that are incontrovertible, and to rethink them."