Healthy Savannah and the YMCA of Coastal Georgia have been awarded $1,021,899 by the Centers for Disease Control and Prevention (CDC) for the first year of a new five-year Racial and Ethnic Approaches to Community Health (REACH) grant. A total of $5,108,495 in REACH funding over the next five years is intended to help improve health, prevent chronic diseases, and reduce health disparities among Black and Hispanic populations in Savannah and Chatham County's low-wealth neighborhoods.
The local organizations are to receive $719,008/year during the five year period to continue health equity initiatives in areas of nutrition and physical activity. The remaining $302,891/year will be used to broaden adult immunization awareness and to support efforts to reduce health disparities relating to chronic conditions.

"We are grateful to the CDC for recognizing our ongoing efforts to improve health equity and for giving us the opportunity to extend that important work over the next five years," said Paula Kreissler, Healthy Savanah's executive director and REACH program manager. "There were over 200 applications for this funding, and of the 41 grants awarded, we were among only 28 prior recipients."
The organizations are currently winding up an initial REACH grant of $3.4 million bestowed in 2018 to foster sustainable health equity among Black residents in Savannah's and Chatham County's low-wealth neighborhoods. Over the five-year grant period ending September 30, the agencies have engaged with more than 200 local organizations to help close the equity gap in areas of nutrition, physical activity, and clinical linkages.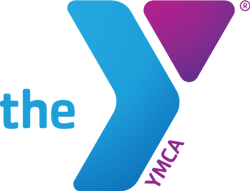 "We now know the momentum will continue," said Joel Smoker, YMCA of Coastal Georgia's Chief Executive Officer. "Our local team and partners are eager to push forward with policy and systems change support to improve health, prevent chronic diseases; and reduce health disparities among racial and ethnic populations with the highest risk in Savannah and Chatham County."
"CDC is excited to announce this new REACH funding to 41 communities across 27 states and the District of Columbia," said Terry O'Toole, PhD, MDiv, program development and evaluation branch chief in CDC's Division of Nutrition, Physical Activity and Obesity. "With this funding, organizations will plan and carry out local, culturally-appropriate programs to address a wide range of health issues among racial and ethnic minority groups where health gaps remain. REACH intends to improve health where people live, learn, work, and play."
The new core grant ($719,008/year for five years) will continue funding objectives of health equity in nutrition and physical activity with the addition of breastfeeding awareness and support as a new area of focus. The administrators will also continue to support clinical linkages that help connect the community with those resources by supporting awareness and facilitating the use of HERO Help Me and similar databases.
A new supplemental grant ($302,891/year for five years) will replace and redefine the initiatives of a 2021 supplemental grant ($401,000/ year) that helped raise awareness, acceptance and availability of COVID and flu adult immunizations. The new grant will fund efforts to educate and promote the importance of a wider range of adult immunizations in general among racial and ethnic minority populations and support reducing health disparities in chronic conditions of hypertension, heart disease, Type 2 diabetes, and obesity.
Both grants ensure the continuation of the health equity efforts in the Savannah area for the next five years. Some of the programs funded by the original grant which will receive support under the new grant include:
Farm Truck 912 – The mobile farmers' market that brings local seasonal fruits and vegetables to Savannah neighborhoods, Farm Truck 912 operates throughout the weekday and is committed to ensuring the affordability and accessibility of healthy foods. All of the fruits, vegetables, and agricultural products are sourced directly from Forsyth Farmers' Market's Saturday market vendors.
Fresh Express – a monthly food distribution event at three Savannah locations, administered by the YMCA in partnership with Second Harvest of Coastal Georgia, that distributes an average 750 pounds of fresh produce and bread to neighbors in need, at no cost to them. Since launching in 2016, the program has put an estimated 60,000 pounds of fresh food back into the community to those who need it.
Savannah Chatham Food Policy Council Relaunch – Healthy Savannah advocates and partners are working to re-establish the Food Policy Council as more of a local and regional food system that provides improved access to a variety of affordable, nourishing foods. According to a 2021 study, "Food Deserts in Chatham County, Georgia", approximately 45% or 129,698 of the almost 290,000 people living in Chatham County live more than a mile from the closest grocery store. In Chatham County, it is estimated nearly 22% of children and nearly 18% of all residents are food insecure.
Tide to Town Urban Trail network/Truman Linear Park Trail - Parts of the network are already completed and in use. Upon completion, this ambitious project will link 75% of Savannah's neighborhoods and provide priority access for low-income and minority neighborhoods, connecting homes to schools, employment centers, and services, and also providing walking, jogging, skating and biking infrastructure.
Weekly Healthy Walks (140+ since 2020) - These Tuesday morning walks encourage health at various area parks. Armand Turner, Physical Activity program manager, leads the walks each week along with Kriessler, often sharing the backstories of historic trails and showcasing updates on the Tide to Town protected network of walking and bicycling trails. According to data from the CDC, only 1 in 4 adults and 1 in 5 high school students fully meet physical activity guidelines for aerobic and muscle-strengthening activities.
Healthy Savannah's Community Health Advocate Program – Community members are trained and receive resources to participate in an education and outreach on COVID-19/Flu vaccine awareness and acceptance, and overall health education.
Park Equity – Working with Charles T. Brown's Equitable Cities, Healthy Savannah has developed an action plan to present to City officials outlining strategies in several of Savannah's priority neighborhood parks. The collective goal is to reconnect communities suffering from disinvestment by improving the environments and infrastructure within those public spaces.
Faith Activity and Nutrition (FAN) Training – Administered by Healthy Savannah's Faith and Healthy Coalition and led by the University of South Carolina, this 8-week online, self-paced course is tailored towards churches to begin discussing the importance of health and provide guidance to create a successful Health Ministry.
Breastfeeding Continuity of Care, Awareness, and Support – Workshops/training in the Black and Brown community and amongst business owners that give babies a healthy start in life and create healthier workplaces; Continued support for the Advocacy for the Pump for Nursing Mothers Act, passed in December 2022, a national law that requires businesses with 50+ employees to provide a designated space for mothers to pump; Continued support for breastfeeding resources on herohelpme.com.
"We are so pleased that the CDC has enabled us to continue this awesome work," said Kreissler. "Our efforts to deploy funding in an "upstream" approach has led to systems level successes in fostering sustainable health equity among Black residents in low-wealth neighborhoods."
In recognition of its achievements, Healthy Savannah was awarded the CDC's 2022 REACH Lark Galloway-Gilliam Award for Advancing Health Equity Challenge, which recognizes extraordinary individuals and entities whose work has contributed to advancing health equity.
The organization has long led the way in investing in the importance of seeking community feedback on healthy food and active living knowledge and behavior. It has conducted community surveys since 2014, which have been partially funded by the REACH grant since 2018 and are expected to continue under the new grant program.
In 2022, survey respondents indicated access to sidewalks, bike lanes and other recreation facilities had become more important. Nearly half said they would walk or bike to work, school or shopping if there were safe paths or sidewalks. The majority had purchased healthy foods from Forsyth Farmers' Market or Farm Truck 912 or indicated a desire to do so. Generally, there was an increase in healthy food purchases and the use of SNAP benefits.
"We are going in the right direction and the renewed CDC grants will ensure we can continue supporting the programs that foster better health equity," said Kreissler."We still have a long way to go, but together with our partners and stakeholders, we are leading the way for significant, measurable, impactful programs that will change the health landscape of our community."
A complete list of CDC's REACH recipients and additional information can be found on the REACH website HERE.