UNION MISSION'S Lunch 'n Learn is a monthly series that seeks to educate the public about homelessness in our community.
Executive director Pat Youngquist says the event began last October as an outreach event for the faith community.
"We initially reached out to the faith communities to say, 'Hey, we're going to provide you a lunch and we want to teach you about homelessness, and we promise we'll be an hour,'" she explains.
The program expanded to include everyone because, as Youngquist explains, "We are certainly of the philosophy that it's going to take our whole community to end homelessness as much as we can. We know that some people really do want to stay homeless, but in general, it is a problem that it's going to take everyone to tackle. Well, my own view would be, when we want to solve any kind of problem, we have to first understand what the problem is in order to fix it."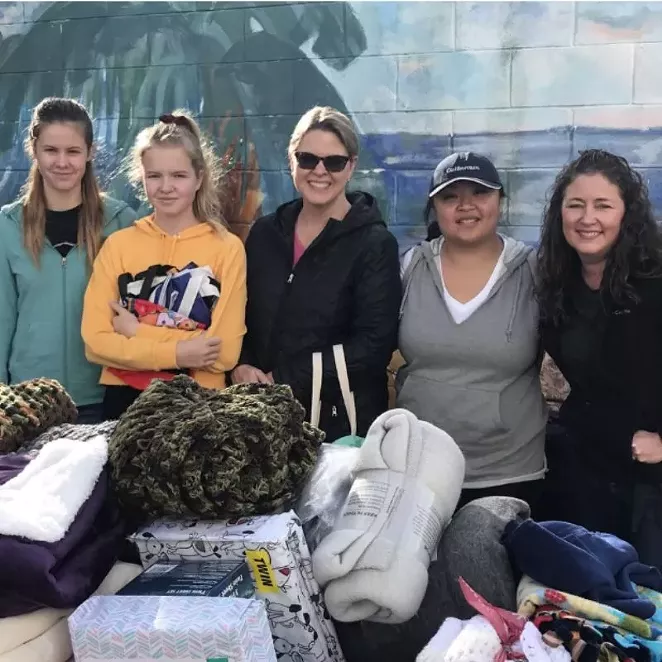 Union Mission has a strong impact on our community, and they measure it in five ways: their emergency services program, mental health counseling, HIV/AIDS support services, permanent supportive housing, and their culinary arts training program.
Union Mission's strongest impact is in the emergency serivecs and the permanent supportive housing programs. In 2018, 286 clients moved to stable housing and 277 clients remained in stable housing.
In addition, 132 clients received mental health counseling, 77 clients received HIV/AIDS support services, and 18 clients graduated from the culinary arts training program.
"There's a lot going on here—a lot of moving pieces," says Youngquist.
With all those moving pieces, Union Mission helps make a real difference in our community.
"Homelessness, and/or poverty, does affect our community because children of homeless people or children of poverty aren't learning as they should be learning," explains Youngquist. "And then they're growing up without the skills to be integrated fully into the community and, of course, that affects crime. Everything is all intertwined that way. I guess I just believe that when people are doing better, we're all doing better. Even if we think things don't affect us, of course they really do, and certainly they can rear their head in the form of crime."
Youngquist also dispels of the common myth that employment solves homelessness.
"I think a lot of people think, 'Oh, if they would just get a job,'" she says. "Almost one hundred percent of the time, it's a number of things that caused people to be homeless. It's not just the lack of a job."
At the Lunch n' Learn, attendees can also learn what they can do to help the homeless community.
"Of course, they can advocate for the homeless," Youngquist says. "Certainly when someone says, 'If they'd just get a job,' you can say, 'Well, actually, not really.' And it is an election year—talk to the candidates and say, 'This is important, what are we going to do about it?'"
As Youngquist explains, there are currently no laws in place for subsidized housing.
"There's no law for anyone constructing any kind of housing that they have a certain number of units set aside, which is what a lot of communities are doing," she says. "The only way to really end homelessness is to have homes, right? A lot of it is that there aren't places to put people because there's just not affordable housing, so we really need people to advocate for that."
Of course, an easy way to get involved is to support Union Mission.
"People can volunteer with us, or they can donate items," says Youngquist. "Of course, we can always use financial support. Just like any nonprofit, we can always use donations. It's not the best thing to hand someone a $5 bill on the street, where if you hand us a $5 bill, we can go to Second Harvest and get a lot of food."
CS