Every once in a moon phase, I get on a burger kick across the area. I'll hit a flurry of them in a hurry over a few months and make some mental notes.
Burgers are always a source of conversation with people. It might be the one food item I am asked about most. What is most amusing is when I am asked to share my "Top THREE Burgers" only to get asked for a few more when I don't mention that person's particular favorite. It is all subjective, of course and I respect that.
There was a time when all we really had was Green Truck Pub and everyone else.
Of course, that is no longer the case.
You can find several outstanding burgers across the region depending on what you are looking for. Especially when you consider how many you will find on the food truck circuit. So, I'm sharing my favorite burgers of the '21-'22 season. Keep in mind that this is not a ranking. Every burger out there can have a good day and a bad day.
This is just a partial list of burgers that I think are consistently great that you should make sure you try this Summer.
Smash Burger Food Truck
This food truck is new to the scene in 2022. We talked about him at length in this space a few months ago. Since then, I've sampled a couple more here and there and they are a consistently solid burger.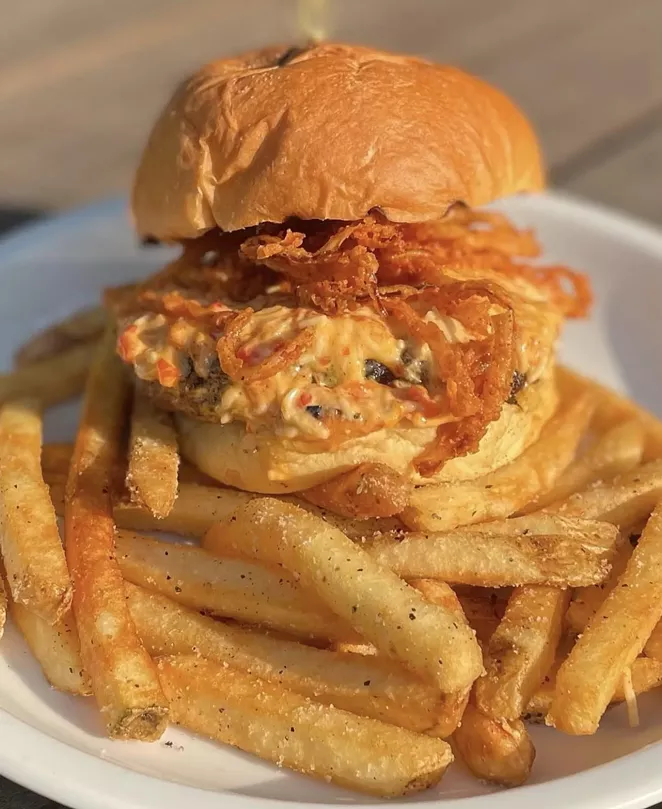 Ardsley Station's Southern Charm
Admittedly, I am about up to here with Pimento Cheese popping up on practically every menu in Savannah. It's absolutely overdone, however, because this particular burger at Ardsley Station is char grilled so well, the 'pimmena cheese' is a perfect compliment. The Southern Charm is Brasstown Farms beef (which is fantastic) topped with the cheese, cripsy onions, sneaky sauce and served with pickles and fries. I've had it a few times. Absolutely love it.
The Wyld Dock Bar
True story: I loved this burger so much I tracked down the farm they source their beef from and purchased many pounds of it last summer before a week at the beach. No, I'm not sharing who.
The Fitzroy
(Photo above) Fitzroy and The Collins Quarter locked down amazing burgers long ago. Consistently great.
Husk
When he was still a part of Husk, Chef Sean Brock obsessed about the perfect burger. He's gone but the great burgers at Husk continue. And oh, btw if you are in Nashville this summer he is CRUSHING the burger game at Joyland in East Nashville. Put it on your short list.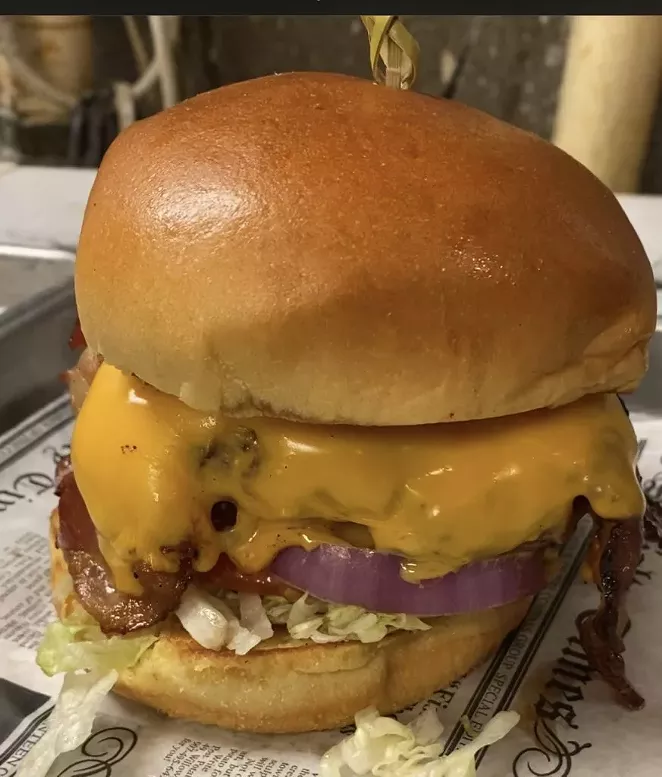 Castaways Sandfly
It will tell you something about a burger when it is regularly the #1 seller at a seafood heavy restaurant. Kirk Blaine has been mastering burgers in Savannah for a long time, especially when you consider the work of art he was serving up once upon a time at The (now closed) Howlin' Hound.
FARM Bluffton
(Over the river) If you are a burger connoisseur and haven't at least tried this one... epic fail. Do it. Tomorrow.
The Grey Market
The Burger at The Grey Market is absolutely delicious. My only beef with it (see what I did there) is that it is a smidge on the tiny side for $18 if you add bacon and a fried egg. Because, I mean, why wouldn't you?