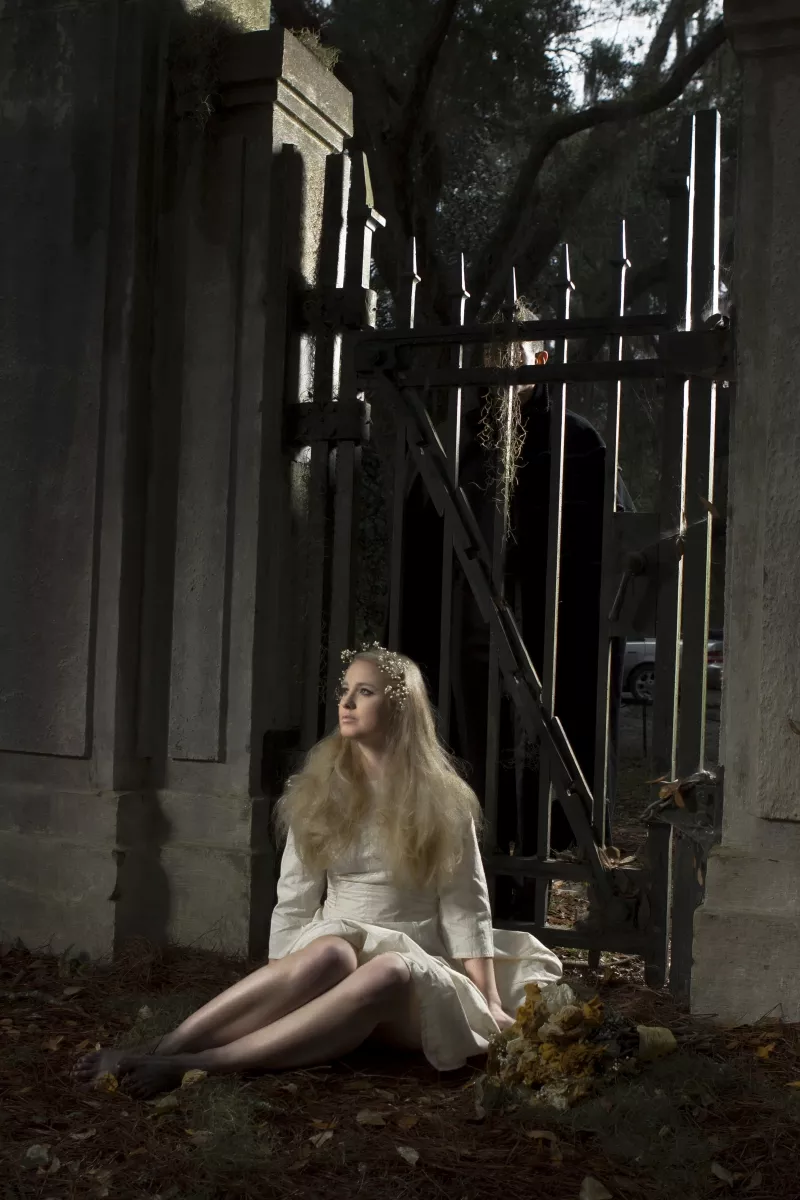 FIRST came the glam zombies. Then a floral explosion to annihilate the Polar Vortex blues.
Now stylist Kevin Cartee brings another imaginative concept to his yearly charity fashion event, and it involves really big hair.
"We're calling it the "New Classic"—mixing up history with today's edgy trends," describes Cartee, who is producing his latest high style event for the Coastal Empire branch of the American Cancer Society on Thursday, April 23.
"Think Iggy Azalea meets Marie Antoinette."
Formerly known as Rock the Runway, Cartee's High Style Savannah events company infuses charity fundraisers with his signature take on art and fashion. Tapping designers, retailers and sponsors both local and global, Cartee had the town talking about the "Drop Dead Gorgeous" and "Flower Bomb" shows he presented for the American Diabetes Association in 2013 and 2014.
This is his first year with the American Cancer Society, and High Style Savannah is slated to bring the New Classic to ACS' Atlanta and Orlando chapters later this fall. Though HSS' services are in demand by non-profits in bigger cities, it is Savannah that inspired his latest idea.
"This time I really wanted to create a show to reflect the classic beauty of our 13th colony and what it means to live in a digitized, modern culture," says Cartee, a Savannah native with family roots dating back to before the Civil War.
"We're steeped in history here, yet there's this influx of exciting, globally-inspired ideas."
That theme feeds the ambience of the runway show—showcasing designs courtesy of Kathi Rich, Donna Karan at Tanger Outlet and other local retailers—as well as the fashion shoot conducted by Cartee and his team that presents the couture juxtaposed against historic Savannah locales.
The photographs feature model and cancer survivor Ozma Niven, representing the different emotions that patients endure while going through treatment. "Acceptance," "fierce" and "surrender" are included among the stages, represented in the piled-high gossamer wigs, smoky eye make-up and even a gas mask.
"It's a privilege to be a voice for all those affected by cancer," says Niven, who underwent treatment for Hodgkin's Lymphoma when she was 21. "I can't express my gratitude for [being able] to bring my story to life."
Cartee is transforming the Ships of the Sea Museum into a catwalk, and guests can wind their way through the venue's magnificent gardens. VIP ticketholders will be treated to a meet-and-greet with philanthropic local chef Roberto Leoci, who is providing the evening's delectable fare along with Ampersand, Ele, Wild Wings and Lulu's Chocolate Bar. Barefoot Wines and Bubbly will pour the libations throughout the evening.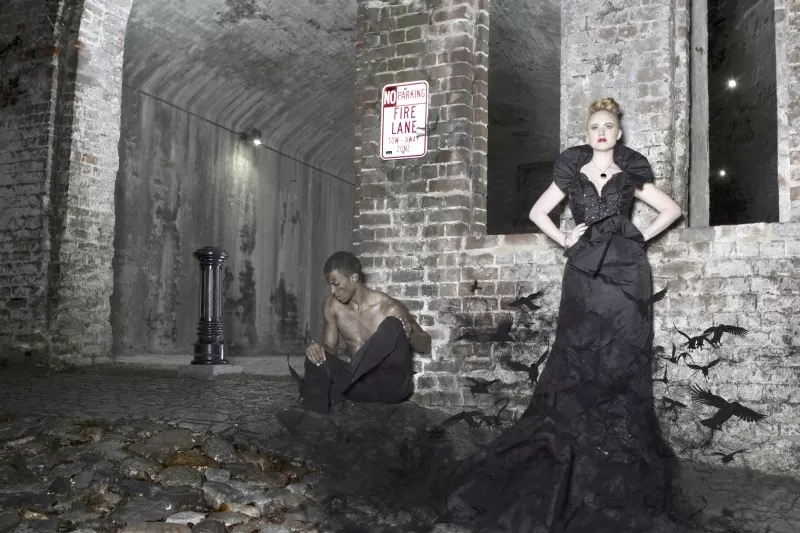 The fierce fun begins early in the day with a free wellness fair with yogini Cara Griffin, Zumba king George Jackson and a boot camp class by Drew Edmonds. Also free is entrance to the luxurious, 30-foot "motore couture" bus parked along MLK Blvd from 9am to 5pm, where fashionistas can "shop the runway" at a pop-up boutique extraordinaire and receive mini-makeovers from Trish McEvoy cosmetics.
While his productions are ambitious in their content and creativity, Cartee reminds that the concept remains accessible to all who have faced serious illness in themselves or a loved one and come through it.
"Style is more than the clothes on your back," he says.
"It comes from working towards being healthy on the inside. That's what the New Classic is all about." cs
High Style Savannah to benefit the American Cancer Society
When: Thurs., April 23, 9am-5pm events; 6:30 runway show
Where: Ships of the Sea, 41 MLK Blvd.
Tickets: Daytime events FREE; runway show $65/$25 students & military includes light fare
Info: livehighstyle.com