Knowledge of the great Alexander Hamilton is coming live to Savannah from New York City. On Tuesdays of July and August, the Davenport House Museum, located at 324 E. State St., will host a series of lectures about American patriot, Alexander Hamilton in the house's garden beginning at 6:30 p.m. Each lecture, lead by Historian Jimmy Napoli, will spotlight a specific aspect in the remarkable life of Hamilton beginning with his childhood, moving to his military years during the American Revolution, then expanding on his experience in the creation of the new nation, and ending with an analysis of Hamilton and Aaron Burr's relationship as Revolutionaries, politicians and opponents. Napoli, who has lectured and led tours on Alexander Hamilton for over 25 years, who has been a licensed tour guide in New York City since 1996, will deliver a four-part lecture series in July, which will be repeated in August. Accompanying each lecture will be a one-woman performance by Eva Dorrepaal, "Raising a Revolutionary," about Hamilton's mother, Rachel Faucette.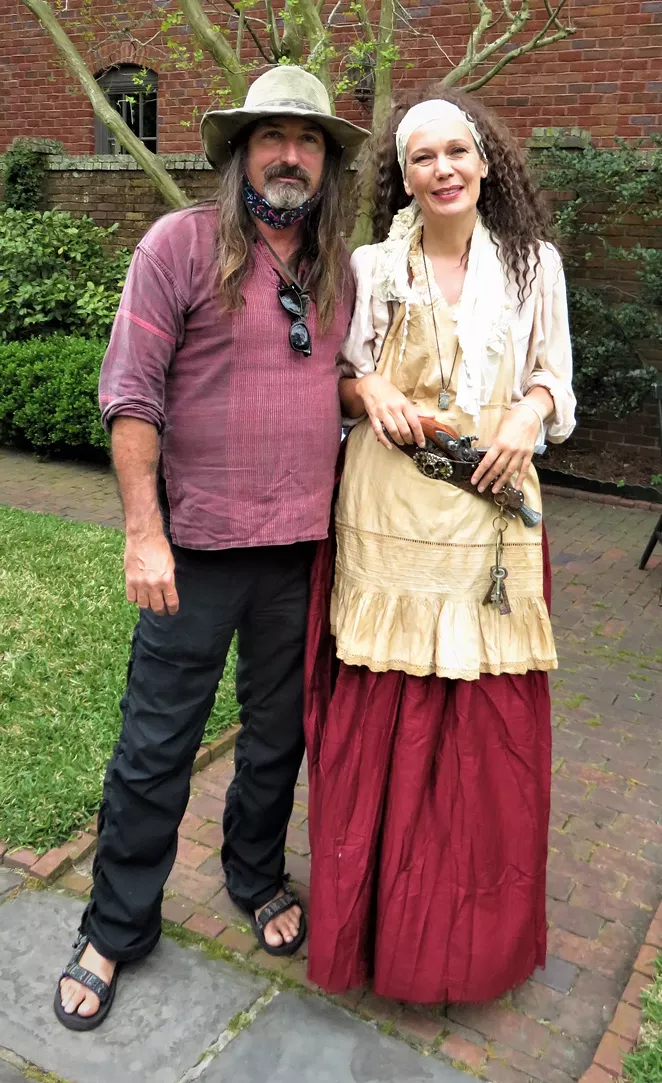 Credle said the coordination of the performance was serendipitous and a result of living in Savannah where interesting people just show up at your door. "In March, Eva and Jimmy showed up at the Davenport House and they were interested in our period-accurate story and how it synced up with Alexander Hamilton and they asked us if we would be willing to put on a performance, so Eva did a performance preview in March," said Jamie Credle, director of the Davenport House Museum. Organizers felt that the performance dedicated to the life of Hamilton's mother would make a good addition to the show. "Alexander Hamilton's mother was all kinds of controversy," Credle said. "She had Hamilton out of wedlock; and she had all kinds of problems with her ex husband; and all kinds of things. So, her place as a woman in history is one that is documented and it's one that maybe we should know a little bit more about since she was the person that raised an imminent person [Hamilton] who lost everything and became somebody quite important though his personal tenacity but also through the gifts of a mother. "People are wanting to connect with each other," Credle said. "I think we'll enjoy an opportunity to see live theatre from someone who's skilled and people will hear about some things they've never learned about before. It's a great privilege to be able to offer something like that, and we're thrilled that we have people that are talented and want to share with the Savannah community." The lectures and performances will be held in the Davenport House Museum garden, but in the case of inclement weather, the event will be moved inside the museum. The audience will be limited to 15 attendees. Each program will begin at 6:30 p.m. and end at 8 p.m. Tickets are $40 per person for one night, with each additional night costing $20. Visit
davenporthousemuseum.org
or call 912-236-8097 to purchase tickets or learn about The Davenport House Museum.