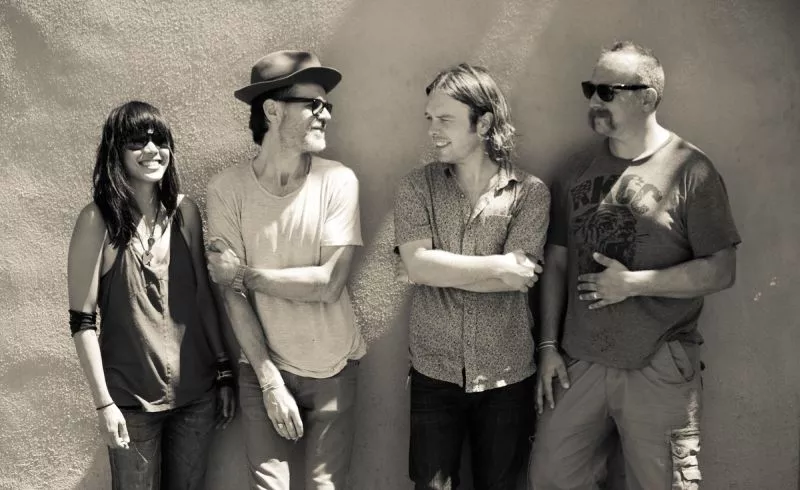 BOASTING members from some of Savannah's favorite regional bands, prog-psych band Houston in the Blind is a collaboration between Dead Confederate's John Watkins (keyboard), Snowden's Corinne Lee (bass and vocals), producer/musician Kalen Nash and Darren Dodd of Ponderosa, and vocalist Charlie Garrett.
The relatively new endeavor, originating in Athens circa 2014, highlights harmonies, reverb-soaked guitars, synths, and shoegazey haze.
The Houston in the Blind story is a familiar one in hometown Southern music circuits: vocalist Garrett and Nash are childhood pals who both happened to pursue lives in music, which led them to team up to record the band's first LP at Atlanta's Southern Tracks studio.
The result, Limbs, is due out on October 9; the band's teased with a track, "Fire." The carefree, breezy, easy-build certainly sounds like a product of Athens with a deserted-college-town-in-July vibe accented by warm, countrified keys and slide guitar.
Savannah's Nightingale News joins the bill.
Sat., Aug. 22, 10 p.m., $7