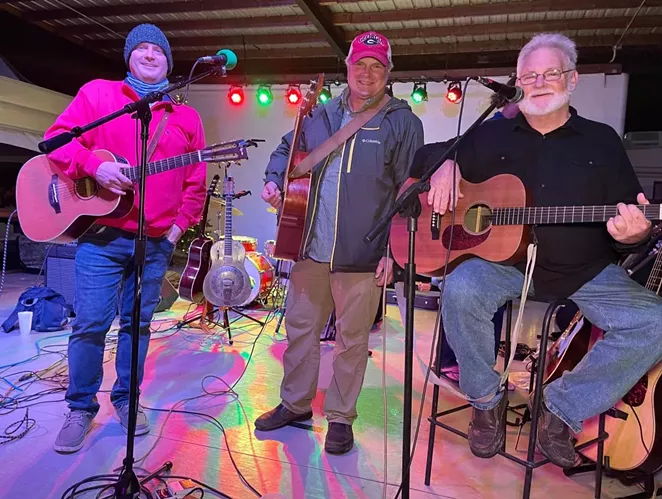 When John Henderson opened his sports bar in Savannah, he had just three televisions, no kitchen and little knowledge of the industry. This was 1991, when getting satellite television meant buying what's now known as the "Big Ugly Dish" and having someone move the dish so it could catch the signal of the channel they wanted to watch. Henderson ordered bread and bought a meat slicer so he could serve sandwiches and added a hotdog rolling machine for hotdogs. He knew as long as he had a TV and could serve food and beer, the sports would take care of the rest. "It was a challenge, but we figured it out, and that's what made us so good," Henderson said. "That's what got us rolling." Coach's Corner opened in March of 1991, and the community's response told Henderson he knew he was meeting a long-desired need.
Henderson and his brother, Al Henderson Jr., worked at a small sports bar in Savannah called Bleachers, which was located in a Quality Inn. In 1989 the hotel decided to change the bar into an upscale restaurant, Henderson said. With no other public venue to watch sports available, the brothers decided to create their own. Henderson set his sights on a building in Thunderbolt at the corner of Victory Dr. and Williamson St. that had once been a dive bar called Cleve's Old Place and transformed it into Coach's Corner. "I won't say it was the best service, I won't say it was the best food," Henderson said. "We didn't have sweet tea for the first four years. I don't know how we survived without having sweet tea for four years." Once word got out there was a place to watch the 1991 NCAA men's basketball tournament, the bar grew exponentially on a near-daily basis, Henderson said. Three weeks into the business, he made enough money to buy a fryer and added chicken wings to his menu. Then he started buying more TVs. "Whenever they had a good night, they'd just buy another television," said Don Heath, a long-time patron of Coach's Corner who has lived in Savannah since 1987. "That's how he went about business. It got to be a better and better place." When baseball season rolled around, and the Atlanta Braves made their historic worst-to-first turnaround, Coach's started drawing attention from local media.
In the middle of the baseball season, Henderson mounted a homemade Braves tomahawk above his sign outside the restaurant that oscillated up and down. "It was just a basic particle board, maybe $25 worth of materials, and we put it on a windshield wiper from a Mack Truck," Henderson said. "I had every news station in Savannah come and ask me about it. WSAV asked me what I would do to top this?" The answer became what is now a longstanding Coach's tradition. When the playoffs started, Henderson set up a platform where he constructed a teepee and vowed that he or someone from Coach's Corner would sleep in it every night until the Braves were eliminated. The Braves advanced to the World Series before losing to the Minnesota Twins in a seven-game series. "When the Braves made the playoffs that first year, you couldn't squeeze into the building," Henderson said. Coach's Corner celebrated its 30th anniversary on Sunday with live music and a commemorative slide show. Through the years, it has grown and expanded. It has more TVs - 70 - than any other sports bar in the area, and it is the only one in the area with a TV in every booth, allowing spectators to customize the games they want to watch.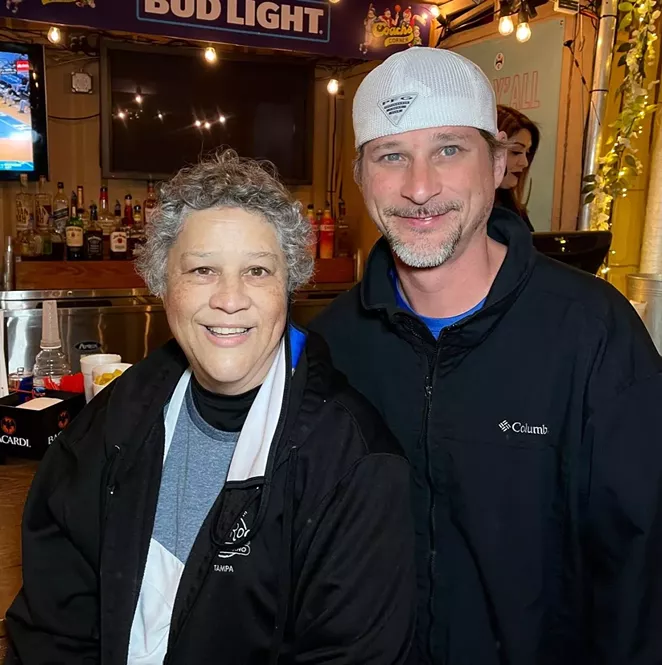 Henderson has also built a small concert venue behind the bar known as the Soundgarden, where local and tribute bands regularly play. Other things haven't changed. Henderson still puts up the teepee every season the Braves make the playoffs and now uses it to raise money for charities. Dan Denny, another patron who has been a regular at Coach's since it opened and bought a house in Thunderbolt to make sure he could live as close to the bar as possible, said Henderson's mindset and business philosophy hasn't changed either. "He was there constantly," Denny said. "He practically lived there. He had a vision. If something didn't work, they tweaked it. He's always thinking. He's always got an idea going in his head." Henderson said he still sometimes doesn't believe Coach's has been around for so long. "It means a lot because we made it 30 years," he said. "It's success in a way you never really imagined."
Coach's Corner is located at 3016 E. Victory Dr., Savannah. Visit coachs.net.