College football has always had the ability to make legends out of its mere human players and coaches. The pageantry, history and traditions engrained among the fan bases of the sport's biggest programs has a special way of preserving those who came before.
In Atlanta, the College Football Hall of Fame officially immortalizes the sport's all-timers when they are inducted as players or as coaches. Heck, even some broadcasters have had enough impact to gain entry into the hall.
One man, however, is criminally absent from the CFB's HOF. When the Southeastern Conference held its annual Media Days at the Hall of Fame last week, it revived a conversation among officials that many Georgians have been having for years. Well, in this state it's become more of a question than a conversation, really.
How the hell is Erk Russell not in the College Football Hall of Fame?
Thanks in large part to a story done by Anthony Dasher of UGAsports.com last Thursday, the former University of Georgia defensive coordinator and Georgia Southern head coach could soon be inducted. The key word there being "could."
Russell died in 2006 in Statesboro and the reason for his absence in the Hall of Fame is a technicality. In order for a coach to be inducted, he must've been a head coach for at least 10 years. Russell revived the Georgia Southern football program in 1981 and won three national titles (1985, 1986, 1989) in eight years as the Eagles head coach.
He was 83-22-1.
According to Dasher, the Hall of Fame has had conversations about Russell's ineligibility and the potential avenues for his circumventing the 10-year rule and gaining entry.
National Football Foundation Chief Operating Officer Matthew Sign told Dasher last week that a waiver process is in place, one which could lead to candidates like Russell being inducted despite not meeting minimum requirements for traditional induction.
"(Russell) has always been that unique candidate in that he obviously meets all the criteria as a coach, except for the 10-year mark. It has been a discussion over the years," Sign told Dasher.
"On top of the Honors Court, we have an Awards Committee. That would be something the Awards Committee would take up and something they would have to approve. It would also have to get approval from the board of trustees."
Prior to a waiver being put in play, a member of the NFF board would need to bring it up for recommendation. The NFF is responsible for "all aspects of the nomination and selection process" at the Hall of Fame, according to Dasher.
Erk's birthday was on July 23 and nobody deserves a late Hall of Fame present more than him. If the NFF and the Hall of Fame believe themselves to be the keepers of the sport's most legendary names, it should begin this process as soon as possible. Otherwise, it's hard to take that Hall of Fame seriously. By whatever means necessary, it's time for Erk Russell to be inducted into the Hall.
Technicalities be damned.
SPORTS NOTES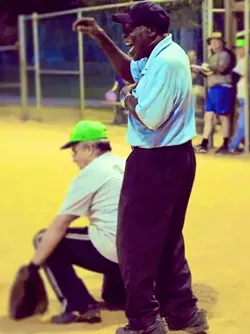 While we're on the topic, the Greater Savannah Athletic Hall of Fame (www.GSAHOF.com) has a notable name missing from its ranks as well. Benjamin Logan, better known as "Ice Cream," was a legendary youth and high school sports referee/umpire for 40 years until his death at the age of 88 in September 2019. He was known for his larger-than-life personality behind the plate of baseball/softball games where he would routinely be more entertaining than the game itself. It's time for the GSAHOF to induct Cream one way or another. He was as influential and impactful as any Savannah sports figure in recent memory, and without him in it, Savannah's Athletic Hall of Fame just isn't quite right.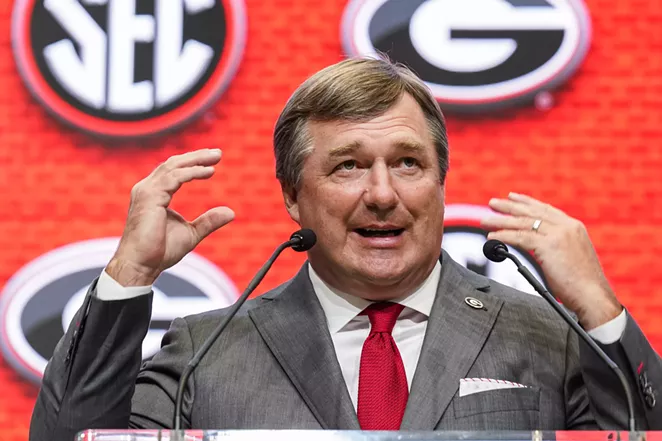 The University of Georgia and head football coach Kirby Smart have agreed to a contract extension for the National Championship winning coach. The details of the deal, announced on Thursday, July 21, were historic. Smart, 46, was given a 10-year, $111 million extension through the 2031 season. It'll pay him between $10.25 million and $12.25 million annually, making him the highest-paid college football coach in the country (public universities). Since he was previously making $7.13 million per season, it's easy to see why winning a national title at a school like UGA is so important to coaches. It's also easy to see why most coaches will do nearly anything to reach that goal.
FOLLOW Travis Jaudon on Twitter/Instagram @JaudonSports. Email him at travisLjaudon@gmail.com. Listen to him on Hot Grits Podcast, Savannah's No. 1 sports podcast. New episodes are released each Tuesday.