Bring a mouth guard and some water, the rest will be provided. Savannah Jr. Derbytaunts are gearing up for open enrollment throughout the month of August. "Our team is all about empowering young girls to show that we too can play a sport that's rough and tough," said Savannah Jr. Derbytaunts Co-President and League Secretary Liz Ross. The age group ranges from girls 8-years old to 17-years old. At the end of the four weeks, the "fresh meat" will be given the option to continue on with the team. The only requirement is being able to skate one full lap around the track without falling. The coaches will teach them the rest. "It's lots of fun," Ross said. "It's also about safety so we make sure all of the gear is in order and all of the girls have their gear.". Skates, knee pads, elbow pads, wrist guards and helmets are all provided to the girls. The first practice will take place on Saturday, Aug. 3 and will run through the last Tuesday in August. For some of the girls, they started out as Taunts and are now back as adults coaching those eager to learn the sport of roller derby. Ross said she has watched so many young girls start off shy and grow into confident young ladies after some time on the team.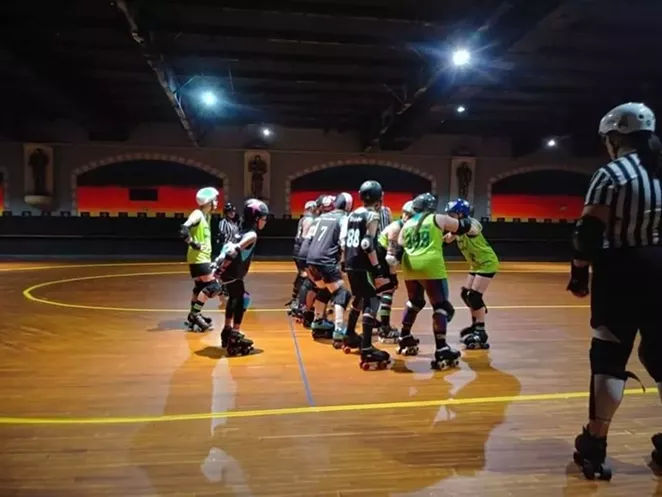 "I've noticed more confidence for sure," Ross said. "They feel more confident in themselves; they feel more confident with each other. They grow as a team - you're coming twice a week to practice and you're spending four hours with these girls working hard with each other." The girls have their "derby family" or "derby sisters" to skate and learn from during every practice and competition. Ross said she knows how it feels to be a part of the "derby family," she joined the adult league after watching her daughter skate with the Derbytaunts. For her, it's a mother-daughter experience.
Open enrollment practices will take place every Tuesday from 5:30 p.m. to 7:30 p.m. at Star Castle, 550 Mall Blvd. For information visit savannahderby.com/derbytaunts.