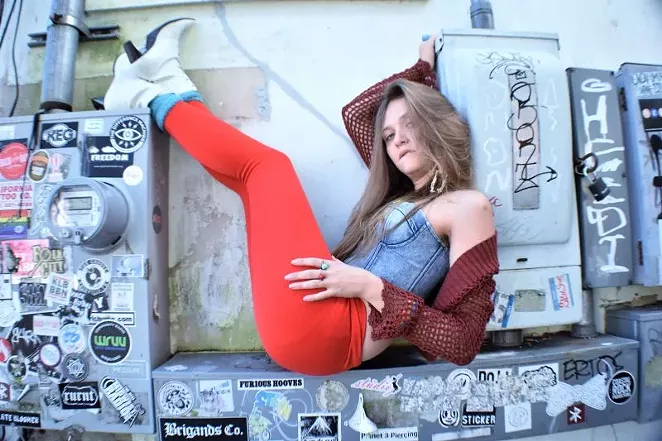 Savannah emcee and spoken word poet Lady Valore kept busy through 2017. Though she seemingly kept it low-key on the release front, sharing a handful of singles, the artist was actively touring around the entire country, performing locally, and recording a brand new album, IRL.
The record is a collaboration with producers around the world, with Atlanta-based 5AM acting as the main composer. DRMA (Atlanta), i's (Scotland), Across A Universe (Berlin), Sunglow (Chicago by way of Savannah), and Matty Meatloaf (Savannah) are all on Valore's team, creating songs charged with both political and personal energy.
To celebrate the album's release, Valore will perform alongside ADARiiiUS (a newcomer who got their start at Valore's own Monday Night Upliftment Open Mic), Savannah emcee Autumn Gee, Sunflower Kamikaze, a Savannah artist rapping about gentrification and growing up black in the city, and cosmic emcee and frequent Valore collaborator Cunabear.
Sunday, February 4, 8 p.m., $5 donation, all-ages