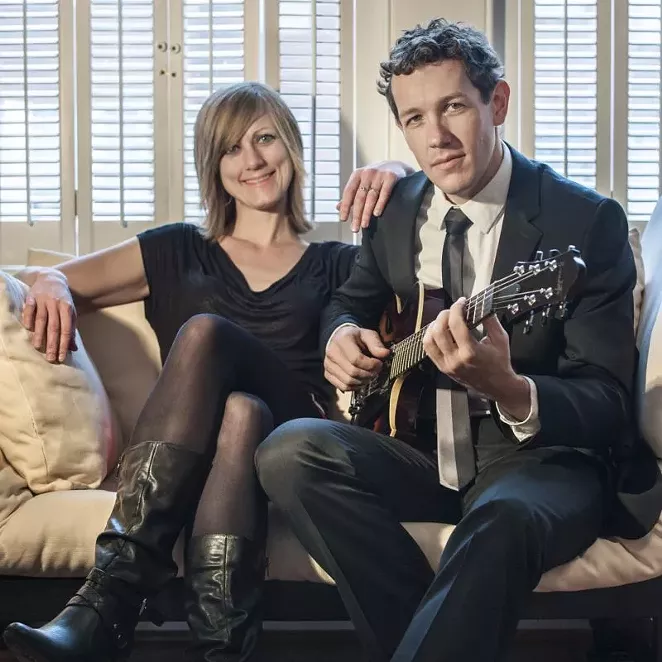 SPICE up your Sunday evening with live jazz! Jackson and Maggie Evans show their unique musical partnership at Good Times twice this month.
Any chance to see Jackson play guitar is worth taking—the Savannah-based band leader, composer, arranger, and accompanist performs solo and plays with an array of musicians, including The Martin Lesch Band, Nicki Parriott, Kate Baker, Quentin Baxter, Kevin Bales, and Howard Paul. He's released three albums to his name.
Maggie Evans is a creative force of Savannah. An accomplished painter and SCAD professor, she brings her unique, multidisciplinary artistry to the bass guitar. Though she got her start playing punk rock with her brother, these days you can catch Maggie rocking a five-string bass and playing jazz, salsa, bossa nova, and even a little honky-tonk.
Sunday, December 17, 7 p.m., all-ages