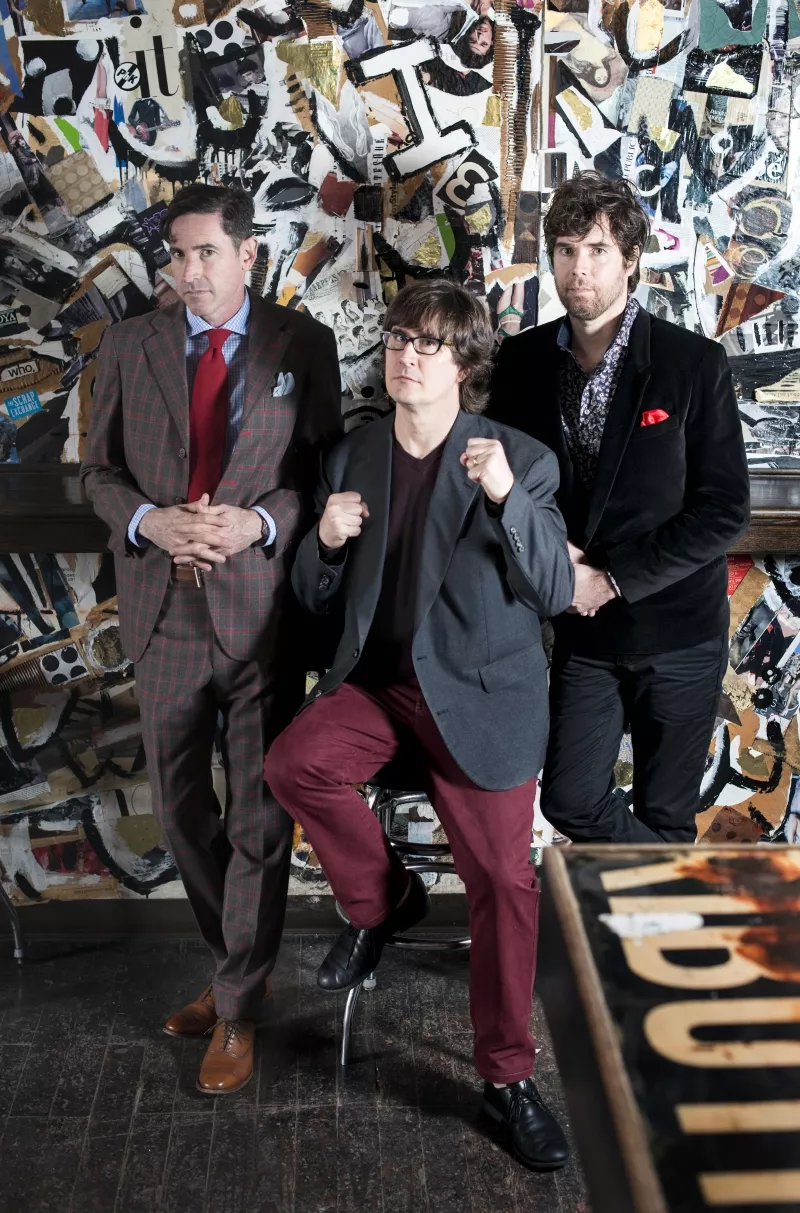 FROM middle school until early high school, The Mountain Goats were My Band. Insofar as I was a fanboy in any capacity, I was a Mountain Goats fanboy, and the idea of them playing Savannah is something of a longstanding dream.
After stumbling across The Sunset Tree, the 2005 album many still consider their magnum opus, I absorbed as much of their catalog as I could find.
Frontman John Darnielle's intense, literary lyrics showed me that songwriting could take on a level of seriousness I hadn't encountered before, and was key in developing how I thought about writing songs (and, really, about writing in general).
The Mountain Goats are consistently prolific. Releasing an album a year (give or take) and already having an enormous trove of music released since the early '90s, their catalog seems inexhaustible.
Their newest album, Beat The Champ, comes out on Merge on April 7. Thematically based on the world of '70s professional wrestling, Beat The Champ moves toward a new degree of complexity for the band, lyrically feeling like a collection of loosely-tied short stories and musically moving toward new arrangements.
While The Mountain Goats are famous for the sheer quantity of boombox-recorded, hyper-lo-fi albums, their albums over the past decade have been polished, recorded as a trio and showing the band constantly developing and expanding its sound.
I was lucky enough to talk with one of the most important forces behind this change, drummer Jon Wurster, about the making of the new album and the accompanying tour.
I was just listening to an advance of Beat The Champ—already looking to be one of my favorites!
It's funny, we made it a while ago and I didn't hear it for several months, and then we started rehearsing the songs again and I realized I'd forgotten just how different it is. I realized how many different flavors there are on the album, and I'm glad people are connecting with it right out of the gate.
I noticed the different flavors and general variety on the album, especially in terms of arrangements. Seems like there's been a tendency on recent Mountain Goats albums toward more varied arrangements, but on Beat The Champ there are some especially surprising moments.
John had a really focused vision for this record. Obviously, the wrestling theme was in place, but I think he very much wanted to expand the sound in all kinds of ways—extra instrumentation, etc. We got the arrangements down on a stage at Duke University, where we rehearsed for a few days. It was especially cool because you're working in a room that's built for sound, as opposed to a rinky-dink reheatrsal room, and that helped create this bigger canvas of sound.
The jazziness of "Fire Editorial" was particularly striking for just how different parts of this album are.
That might be the hardest song we've ever played—it's not really in my wheelhouse. But what I love about John and the band is that it's always pushing the boundary of what comes natural to me in particular. I feel like I've grown so much as a player just from playing in the Mountain Goats. I learn from every band I play with, but the Mountain Goats always bring something out in me that I didn't know was there.
It seems like all Mountain Goats albums are conceptual to a degree, but it's especially clear on Beat The Champ with the wrestling theme. Was working on songs grouped around a specific theme different from working on a more thematically diverse album?
There were always vintage wrestling magazines scattered around the studio, and in between takes we'd look at this stuff and you couldn't help but soak up the vibe of wrestling in Southern California in the mid-70s. The wrestling theme really permeated the sessions.
There's a level of intensity and emotion in any Mountain Goats song, but especially in working with the wrestling idea, there's a certain campiness that combines with it.
There is definitely a campiness to that world, an undeniable showbiz element. I think John nailed both the playfulness and the reality of the wrestling world - you know, wrestlers who dropped out of the business and are driving a truck now - and John approached this knowing he could cover both sides.
So about touring—having talked about the expansiveness of Beat The Champ, is touring it going to be significantly different from touring earlier albums?
We have an auxiliary member on this tour handling all the extra touches on the record that we're unable to get with the core band.
Is there any general shift in how you and the band approach touring since you've joined the band?
It's always different because we add an extra member on most of our major tours. We always try to build the show, though, and there are peaks and valleys in any set. You want to pace it right to end on a high note.
I've been a Mountain Goats fan since my early teens, and I remember thinking how incredible it would be to get a band that tours and produces music at the level of The Mountain Goats to Savannah. Any thoughts on playing Savannah?
In my thirty years of touring with different bands, I don't think I've ever played Savannah, and it's always fun to play a city you've never been to. Those shows are usually exciting because it's an unknown quantity and people are just excited that you're there for the first time.
cs