Midtown Savannah will soon have a new spot for coffee and treats. The Cafe on 63rd is set to open in early May inside of a blue house at 513 E 63rd Street, just off of Paulsen Street.
Owners Katie Siplon and Dawn Phaneuf use the back half of the building as a private work space and have turned the front rooms into a small grab-and-go style cafe and local art gallery.
The menu features hot and iced coffee, donuts, bagels and pastries. Everything at the Cafe on 63rd is locally sourced.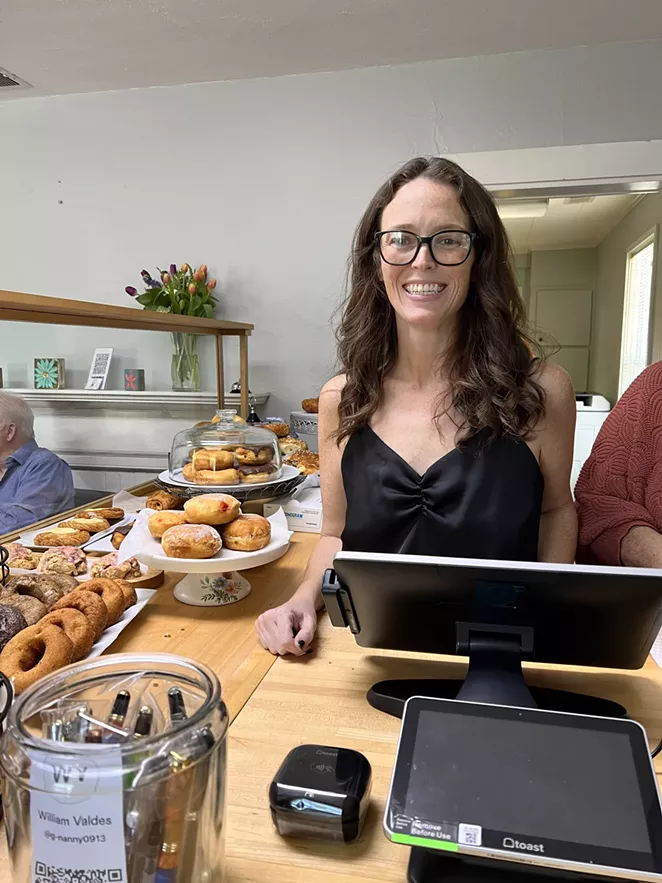 "Our coffee is Cup to Cup, our tea is Hale Tea Company, the pastries are from Auspicious, and the donuts are from The Donut Shop in Bloomingdale, which is this cute little mom-and-pop place that is incredible. Our bagels are from Midtown," Siplon said. 'Keepin' it local.'"
When asked what her favorite menu items were, Siplon raved about the cream cheese danishes and chocolate croissants from Auspicious Bakery, the old fashioned and frosted chocolate donuts from the Donut Shop in Bloomingdale, and "every freaking bagel" from Midtown Deli.
"We pick everything up fresh, daily, so there's no day-old food here," Siplon said. "At the end of the day, we're taking leftovers to the fire station next door, our neighbors, or the hospital."
The Cafe on 63rd is small, but Siplon has made room for guest seating.
"We'll get you in and out quick. Or, if you'd like to stay and hang out, we have seating and wifi. You can come do some schoolwork, some work-work, or just come watch some Netflix and disappear for a little bit," Siplon said.
Siplon has also made room for art. The walls are decorated with work by local artists that customers can actually purchase while visiting the cafe.
"We're doing it where they put their art up wherever they want, they put their Venmo up and get paid directly," she said.
Currently, paintings by Natalia Tarasova are on display at the cafe.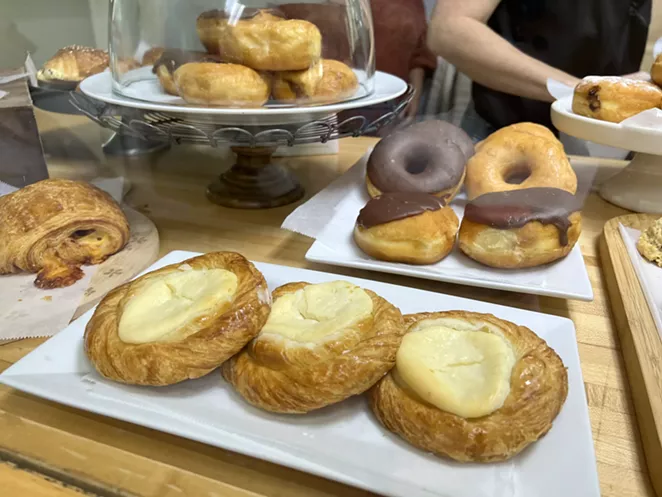 The Cafe on 63rd is set to open the first week of May. It will be open Monday-Friday from 7 a.m. to 3 p.m. Siplon says she plans for the cafe to eventually be open on weekends as well.
"I'm excited about meeting the neighbors and other fellow business owners near us," Siplon said. "I'm excited to be serving the community out of this space."