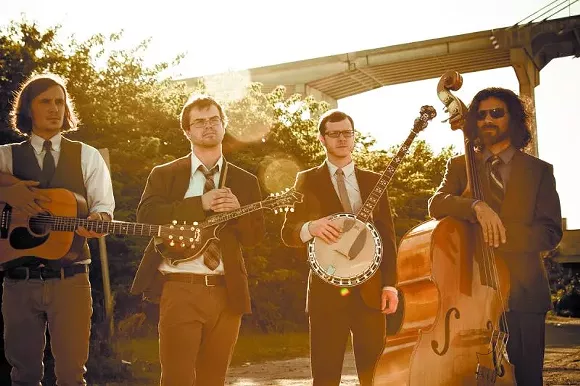 The next installment of Sounds & Spirits Concert Series will celebrate tradition with fresh new voices.
City Hotel, Savannah's bluegrass band, is all set to record their-much anticipated follow-up to 2015's Dogged Days. Fans will be treated to a sneak peek of the new material and covers of old-time bluegrass standards.
Attendees are invited to sing along to the well-known favorites—and, naturally, cheer the fellas on as they share their newest cuts. A wine reception will follow in the church's Rahn Hall.
Saturday, April 15, doors at 6:30 p.m., show at 7 p.m., $20, ages 13+