There's a big night happening at The Jinx on Fri., March 13. Two of the most beloved bands in modern history. The Smiths and The Cure, will be celebrated by tribute bands Ordinary Boys and The Love Cats, respectively.
It would seem that those two bands go together quite well, in terms of the music they made and how synonymous they both are with British culture in the 1980s. As it turns out, The Smiths and The Cure do have some history together. It's not exactly anything musical, though.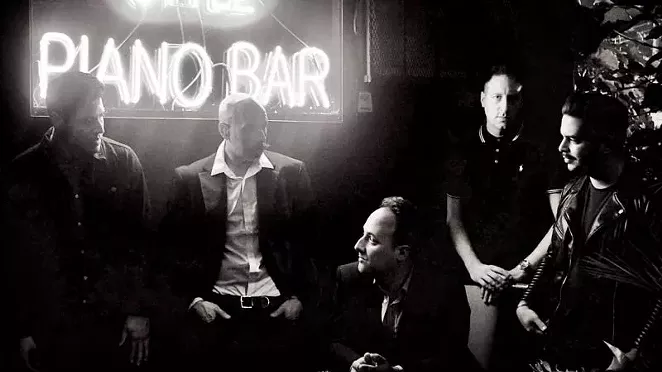 It's actually one of the most bizarre feuds in rock music, and it happened for seemingly no real reason at all. In 1984, the ever-controversial Smiths frontman Morrissey made comments during a magazine interview about The Cure singer Robert Smith.
Morrissey was famously asked who'd be the first to go if he were to line up Mark E. Smith of The Fall and Robert Smith in a room with a gun in hand. He sowed the seeds of a feud with that interview, and went on to talk rather disparagingly about the Cure frontman.
Smith later replied to the comments, explaining that the hatred came out of nowhere and that they'd never even actually met. He didn't help the issue though, returning fire back to the singer.
"If Morrissey says not to eat meat, then I'm going to eat meat; that's how much I hate Morrissey," Smith said in 1989.
It's a feud that went on for decades, to the confusion of Smith and rock fans all around the world.
"It was slightly odd as I haven't really had it at the forefront of my consciousness over the last 20 or 30 years. I don't know. Even at the time I never quite understood what the problem was. It's far from important now," Smith said in a 2019 interview.
To his credit, Morrissey later said he regretted the remarks that started one of the weirdest, most random feuds in rock.
"Oh, I never make my regrets small, if I can help it. Robert Smith. I said some terrible things about him 35 years ago, but I didn't mean them," he remarked last year.
And so ended the feud of the only feud that's more of a bummer than the one between The Smiths themselves (which has prevented any shred of a chance that they'd reunite). All of that is to say, don't expect a double header with The Cure and The Smiths any time soon—unless you're planning to be at The Jinx on March 13.
Ordinary Boys take their name from a Morrissey solo song, and cover some serious ground that spans the entire Smiths catalog as well as Morrissey's incredibly expansive solo career. From this band, you can expect all of the hits—"There Is a Light That Never Goes Out," "How Soon Is Now," "This Charming Man," and much more.
The Love Cats play all the songs you know and love, including "Lovesong," "Pictures of You," "Boys Don't Cry," "Friday I'm In Love," and more. They're a band of accomplished local talent who all united in their love of the melancholic rock legends.
While it's likely you'll never see The Cure and Morrissey on the same stage at any point, this is an excellent substitute. It's bound to be a great night of nostalgia and incredible songs.
cs