As the weather gets warmer, it's natural to crave a fresh start. Why not give that to someone who needs it the most? If you're in the market for a new pet, consider adoption from a local animal rescue or foster service. Check out this list of upcoming adoption events to make sure finding your fur-ever friend is simple and tons of fun.
Paws to Pavement Wednesday, April 7
Coastal Pet Rescue has teamed up with Fleet Feet and the Savannah Kennel Club for a night of pups, socialization and exercise. The walking event begins at 6:30 p.m. at Fleet Feet, 3405 Waters Ave. Coastal Pet Rescue and other local rescues will have adoptable dogs for attendees to walk and fall in love with. Walkers are encouraged to bring their own dogs to join the fun, too. Organizers will be able to answer questions about adopting, fostering and volunteering.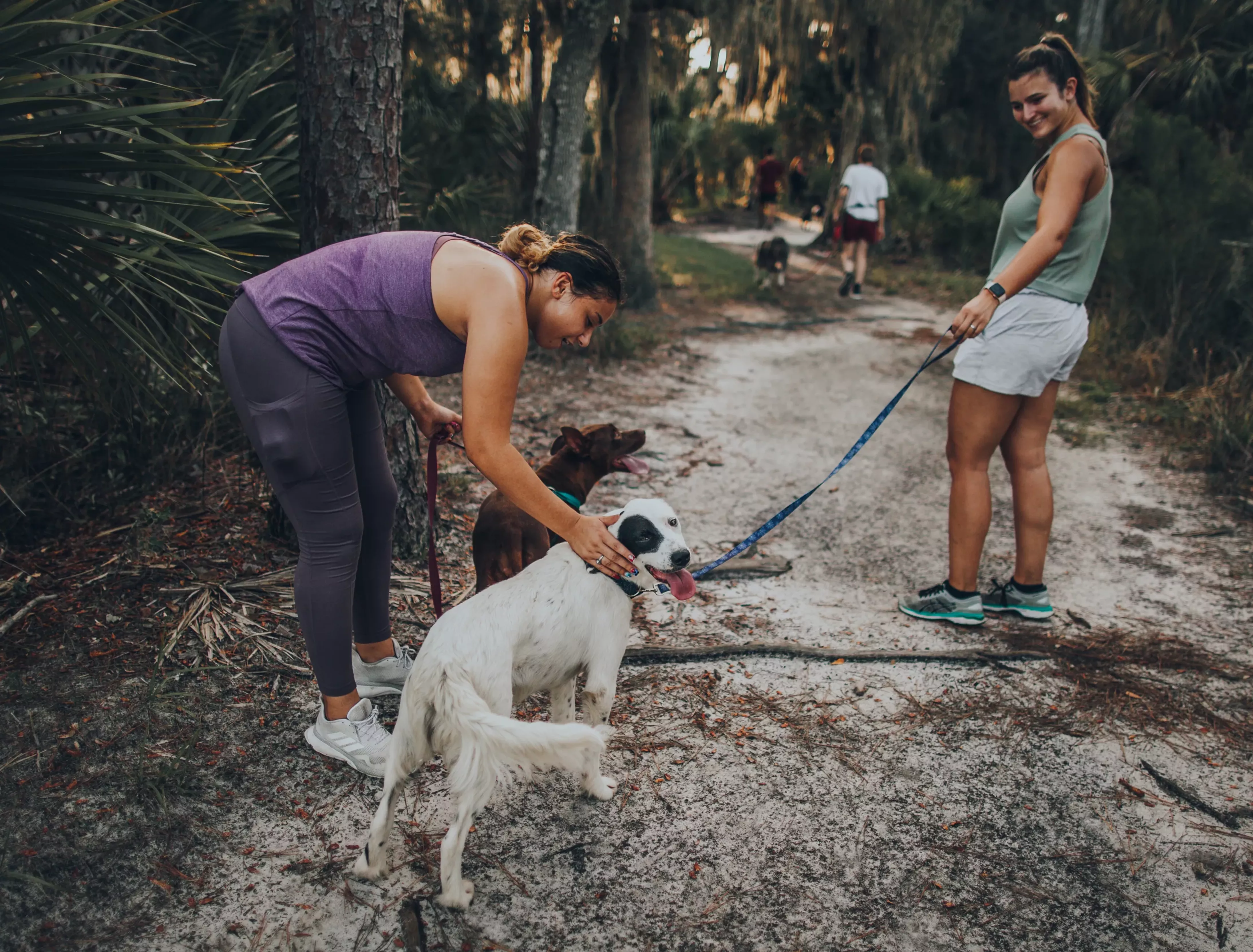 Kitten Shower at Pounce Thursday, April 8
The Humane Society for Greater Savannah will host a "kitten shower" at Pounce Cat Café, 404 W. Broughton St., from 6 to 8 p.m. Attendees will meet adoptable cats and kittens, and refreshments will be served. Donations for the kitties are encouraged. Immediate needs are heating pads, miracle nipples, kitten formula and wet kitten food. If you have to rain check the "kitten shower," donations can be dropped off at HSGS between 1 and 6 p.m., Tuesday through Saturday.
Adopt-A-Bull Saturday, April 10
HSGS will team up with Three Points Food Court for an adoption event raising awareness for bully breeds. The event is set for April 10 from noon to 3 p.m. at Three Points, 409 Orchard St. There will be live music, food trucks and plenty of adoptable dogs. Organizers will be on-site answering questions about adopting a bully breed.
Puppy Pilates Saturday, April 10
Renegade Paws Rescue will host a Pilates class at The Hipster Hound, 1 Diamond Causeway, Suite 13, on April 10. Attendees will not only get fit for a good cause, but will also get to enjoy plenty of puppy kisses from adoptable dogs on site. Puppy Pilates is $20 per person, and space is limited. Head over to renegadepawsrescue.org to sign up.
Pack Walk Saturday, April 10
Renegade Paws Rescue will host Pack Walk on April 10, 16 and 21 at Skidaway Island State Park at 5:30 p.m. A whole pack of dogs, some who have forever homes and some who are still looking to get adopted, will walk a two-mile trail together. All dog-friendly and vaccinated pups are welcome. If you don't have a dog, contact Renegade Paws Rescue and organizers will make sure a foster dog is there for you to walk.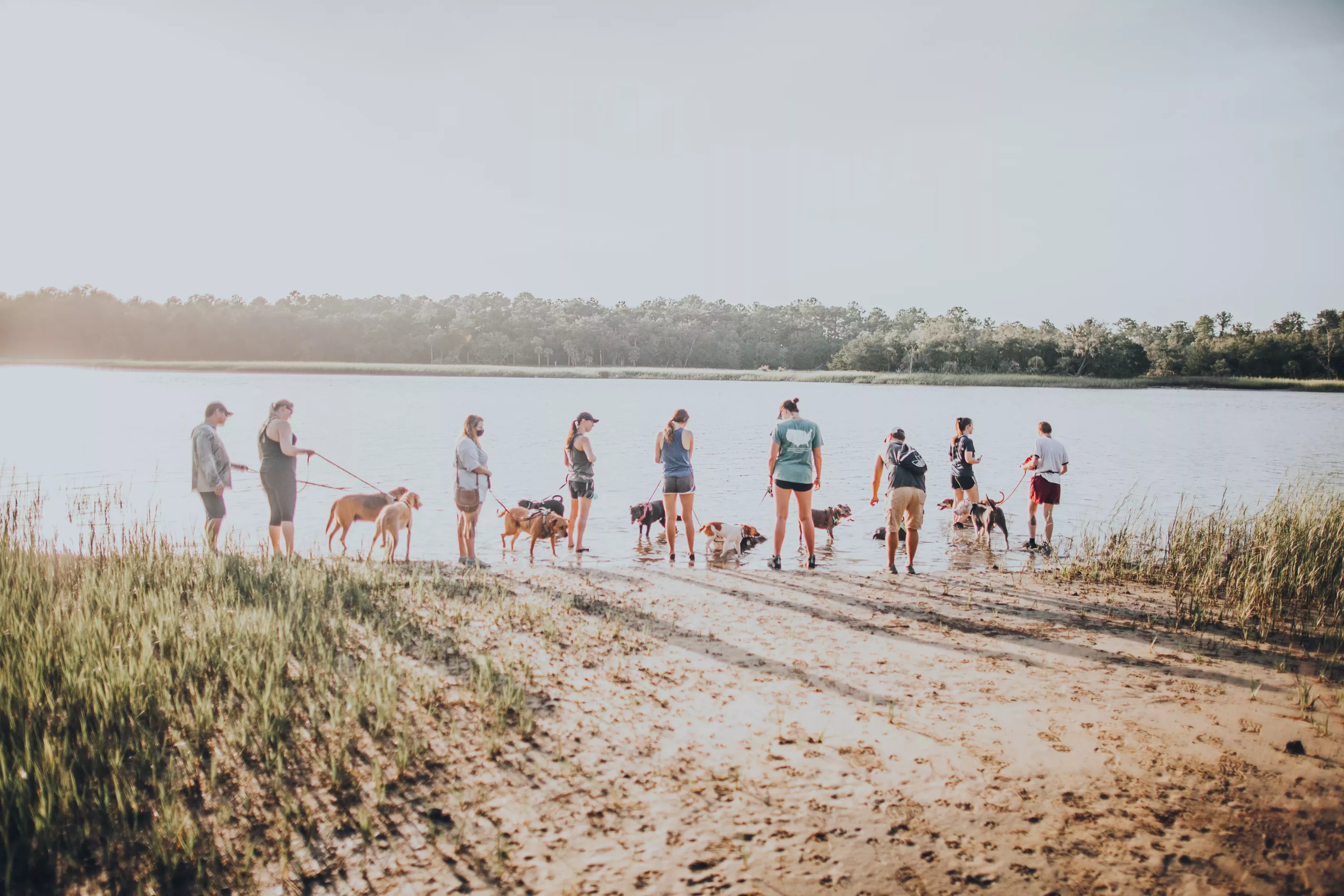 Pups at Peregrin Sunday, April 11
Coastal Pet Rescue will haves loads of adoptable pups on the roof at Peregrin, 256 E Perry St., from noon to 4 p.m. on April 11 and 25. Oliver Bentley will also be on-site offering premium dog treats to guests' furry friends. All month long, Peregrin will be donating $1 to Coastal Pet Rescue for every cocktail purchased. Cheers.
Spring Bark at Moon River Brewing Co. Saturday, April 17
Adoptable dogs will be living it up at Moon River Brewing Co., 21 W Bay St., thanks to HSGS. From noon to 4 p.m. on April 17, there will be pups, drink specials, local vendors, raffle drawings and more at the brewery. A portion of Moon River sales will be donated back to HSGS. Stay tuned on social media for local vendor announcements.