Construction on Broughton St. was the perfect storm when it first started in April 2020 and less and less tourists were able to travel to visit the city. Now, the project has become so much more than when it originally started, but lights at the end of the over-a-year long tunnel are being revealed bit by bit and the city is looking to celebrate their new streetscape with a block party Saturday, June 26. Susan Broker and her team in Project Communication serve as citizen liaisons for the project, connecting the businesses to a neutral party in the whole project and said the city put a ton into community engagement and input to make sure the project would benefit all parties. "We're putting a lot of investment in, not just the infrastructure, but the street level and the streetscape because Broughton is our premier shopping area and our core to our downtown," said Broker, senior director for Special Events, Film and Tourism with the City of Savannah.
The portion of E. Broughton St. closest to Martin Luther King Jr. Blvd. is completed, aside from some foliage to come in the fall. The first of a long line of finished projects to make up a whole new historic downtown street. The City is expecting construction all the way to Drayton St. to be done by February of next year. "Once it's done, this is going to be a project that the city will really be proud of," said Cristy Llewellyn Lawrence, senior director for Capital Project Management within the City of Savannah. The new sidewalks will be adorned with new aesthetically pleasing streetlights, brand new bike racks, whole new benches and medallions engrained into the concrete to serve as markers of where passersby are at on Broughton St. "We're putting them at every intersection," Lawrence said. They're also widening the sidewalks and narrowing the lanes to make it more pedestrian friendly. There will be new brick crosswalks in every intersection. Another big element to the project is the festival zone going in between Whitaker and Drayton streets, with a compass rose design with colored concrete. Within the festival zone, there won't be any curb so they can easily close it for festivals and have more pedestrian events, Lawrence said. The project started in April 2020, so there were delays immediately. When they opened up the first intersection, they found the utilities underground were nothing like the plans they had, Lawrence said. "To the public, it looked like we opened it up and didn't do anything," Lawrence said. "That's why we started the Zoom meetings." Lawrence's team has aired Zoom presentations every two weeks since last July – with the goal of informing everybody of what was going on, of the delays and of the new deadlines. "This street has been here for so long, there were just a lot of unknowns underground," she said. Now, they're doing ground-penetrating radar, which is a way they can, without disturbing the ground, radar and get a picture of what is underneath, Lawrence said. "That's what we're going to do going forward to avoid these delays that we ran into in the first two blocks," Lawrence said.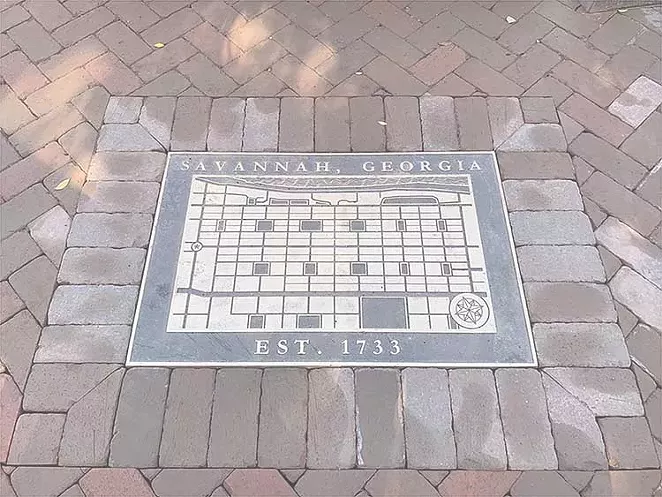 Intersections are closed one at a time in succession down Broughton St. from west to east. Each intersection closure includes Broughton St. on both sides of the intersection up to the adjacent intersection.
"The idea is that we want people in Savannah to rediscover and explore Broughton again."

— Susan Broker, senior director for Special Events, Film and Tourism with the City of Savannah

tweet this
'Explore Broughton' Block Party
The block party is being planned to help with the businesses who have suffered due to the surrounding construction, like Chocolat who's Vice President Alexandra Trujillo de Taylor said their business has operated at a 55% loss at their Broughton St. location due to lack of customers willing to walk down a construction site for the last year. "They are fatigued right now: they've been through COVID, they've been through this construction, they're exhausted," Broker said. "We're trying to find a way to lift that burden from them and bring something to them." The party will be on the first two blocks to help drive pedestrian traffic to the businesses that have been impacted, but also to celebrate the project and showcase it. "We want to bring our locals back to Savannah, back to downtown, to see what's going on," Broker said. "The idea is that we want people in Savannah to rediscover and explore Broughton again. We just want folks to see that it's easy to still come down to Savannah and this beautification and infrastructure project is going to be enhancing your experience when you come down."
The presentations are available for viewing at savannahga.gov under the Broughton St. tab. Watch for announcements about the Block Party in future issues of Connect Savannah and at connectsavannah.com.