IT WAS the year the Beatles broke up and Diana Ross sang there "ain't no mountain high enough." The Environmental Protection Agency had just opened its offices, and the moon-bound crew of Apollo 13 let Houston know "we have a problem."
Suede fringe and bellbottoms were all the rage, and a gallon of gas cost 36 cents.
Also on a hot summer afternoon in 1970, in the tiny Japanese village of Miyazaki, a woman named Matsutani Hatsu concocted a celebratory libation to herald the birth of her granddaughter.
The heady blend of tropical fruits, spices and the traditional Japanese liquor shochu was served in the new set of martini glasses brought by the baby's American father, and the recipe became a family tradition known as "the 1970."
In 2017, Ikeda Feingold is more than all grown up, but the spirit of her birth beverage lives on. The consummate hostess and businesswoman has served a vodka version of her obachan's ("grandmother" in Japanese) cocktail for decades and recently bottled it for the world to enjoy—or at least Savannah, for now.
The 1970 debuted last week on the shelves of Johnnie Ganem's, Habersham Beverage and better bars around the city, its unique packaging standing out among the brown liquors and Crayola-colored flavored vodkas.
Mellow and smooth with a flavor profile that begins with fruit, opens into flowers and finishes with bitter notes with a touch of pepper, it can be sipped neat, on the rocks or with other ingredients—filling a niche on the bar shelf.
"My research showed that there is no real direct competition for this right now," muses Feingold, a striking presence dressed in eyelet and platform heels.
"It's the only high-end, original bottled cocktail on the market, and it's versatile enough to mix well with everything else."
The proof is in the shaker: At the elegant lobby bar at the Andaz hotel, bar manager Jane Fishel has already created several signature drinks starring the 1970, including a citrusy take on the classic French 75 and the coffee-imbued "Miyazaki Breakfast."
"Right when you taste it, you get flavors you want to pair with other things," says Fishel, who also serves it straight and shaken with a blood orange garnish.
As the ice cubes rattle with Fishel's vigorous motions, Feingold murmurs, "That is such a pleasing sound."
Infused with 19 ingredients, the 70 proof (another nod to her birth year) liqueur is distilled and bottled in small batches by the family-run Dehner Distillery in Clive, Iowa, inspiring Fishel's frothy Clive Sour, stenciled with the Hebrew letter "chai" as a wink to Feingold's Japanese-Jewish heritage.
But don't mistake the 1970 for a girlie drink. The fruit tones are bright rather than sweet, and the caramel hue stands up to any bourbon in the highball glass.
With its offset neck and muscular geometry, the bottle evokes a statuesque torso and was inspired by a vintage Italian men's cologne. giving it wide appeal.
"It was important that it be genderless, and I really leaned into the masculine side of the design," explains Feingold of the distinctive cruet.
"This is for him, her and they."
Capitalizing on the craft cocktail boom, Feingold is targeting the millennial crowd, 35 percent of whom tried a new drink on their most recent night out, according to the National Restaurant Association.
Thirty-two percent said they're drinking more liquor and spirits than last year, from "advanced drinkers" tossing back fernet and shooting fancy whiskeys to college kids chasing Jager shots with PBR.
"I'm seeing an entire generation attaching themselves to drinks of the past, drinks that a generation before would have been considered for older men," she considers thoughtfully, toying with the vintage Rolex on her wrist.
"They want authenticity, something with a history."
The 1970 stirs that same longing for and resurgence of vinyl records, Leica-shaped cameras and ring-necked t-shirts. Echoing the modern interpretation of that style, Feingold has designed Zippo-esque lighters, copper flasks and other super cool swag with the Studio 54 font and starry-eyed tiger logo.
While the branding represents a certain collective hipness, it is also a sum of Feingold's varied life experiences and uncompromising panache.
After a childhood spent in New York and modeling and stylist careers that took her around the world, Feingold settled in Savannah almost 17 years ago.
Her exotic glamor and affable elegance have earned her a reputation as one of the city's most sought-after tastemakers, and she's called upon regularly to lend a cosmopolitan eye from everything to magazine photo shoots to event planning.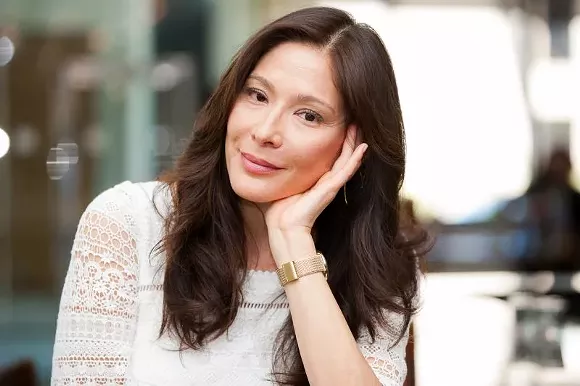 Also a single mother raising four children ages 12 to 16, Feingold says the 1970 is at once a leap of faith and a prudent business decision. Her six-year plan—coinciding with the last kid's exodus to college—includes rollouts in Atlanta and other major cities as well as an entire 1970 line of infused tequilas, bourbons and ryes.
She credits the Small Business Association with helping her through the two and a half years it took to launch the first run of 30,000 bottles, which retail for $29.
Rather than take out a bank loan or be beholden to investors, however, Feingold chose to take out a second mortgage on her house to finance the venture.
"When it came down to it, I realized I could do it on my own," she says with a laid-back shrug.
"I'm betting on myself."
cs