SAVANNAH IS A TOWN that loves its festivals, and one of the most up-and-coming newer offerings is Revival Fest, bringing 14 bands to two stages this Saturday.
A project of MusicFile Productions (the force behind Savannah Stopover), Revival Fest at the Georgia Railroad Museum—aka the Roundhouse —celebrates the South's unique flavors of music, food, and basically just having a good time.
Here's a Top Five list of things to enjoy about the all-day, all-night scene:
1. The Rockers: Water Liars
Like the beer, all the bands at Revival Fest are top shelf. But our new favorites are the hard-edged roots/blues/psych-country outfit Water Liars, out of Water Valley, Mississippi, outside of Oxford.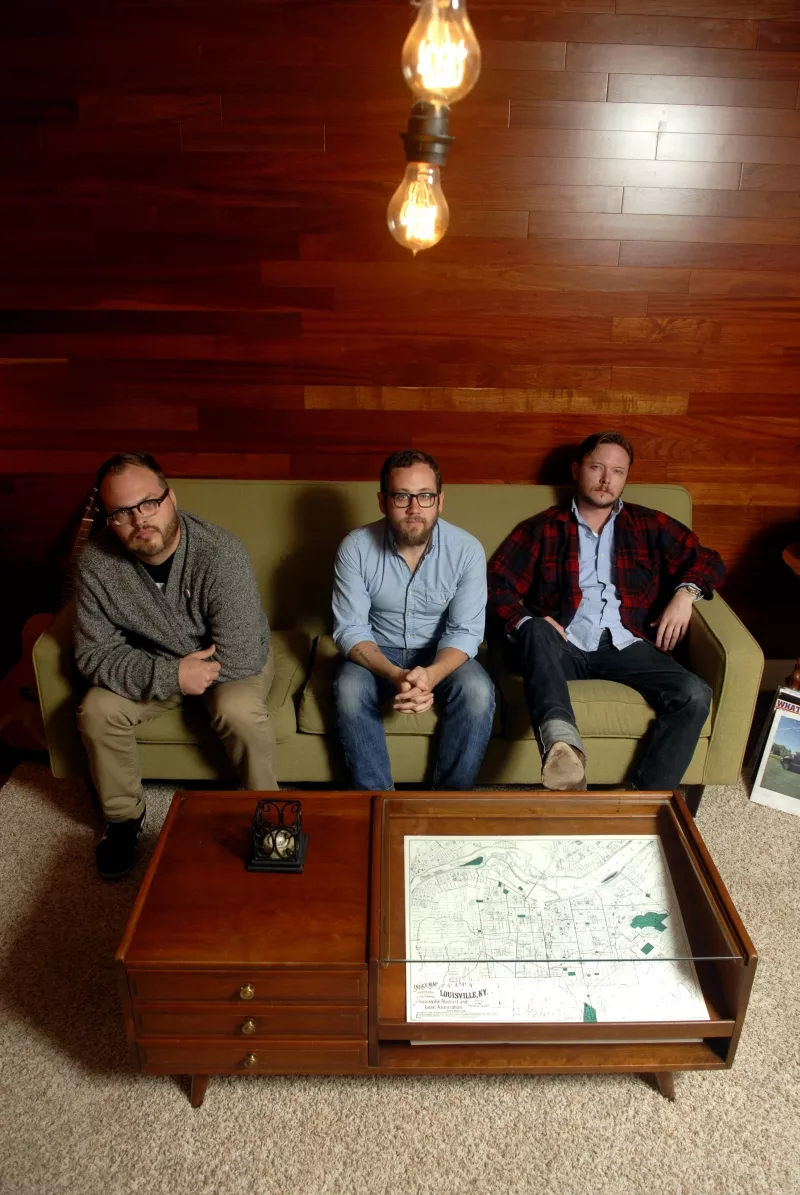 This power trio is the real thing, from the real South. How real? We talked to singer/guitarist Justin Kinkel-Schuster by phone just as he was ordering lunch at Waffle House.
"We're certainly informed by the South and of the South, but I'd hesitate to call it strictly that," Justin tell us. "Everything we dig finds its way in there somehow. I try not to define what we do too much. To me it's all just about the songs—songs and stories."
One of Justin's great influences as a musician is the golden period of American soul, Motown, and R&B.
"That will never happen again – it's truly singular in musical and human history. It's some of the most powerful music that's ever been made," he says.
"I love old blues records and soul records —that's the shit that moves me. But it's pointless to try and regurgitate those sounds and replicate them. You have to twist and bend it into whatever you're gonna make it into."
Justin's own individual sound is raw, gutbucket, white-bluesy but with a menacing hard edge—think Thickfreakness-era Black Keys—that's surprising coming from what looks to be a harmless and meek acoustic guitar.
"It's just an old hollow-body Harmony that's got a really good pickup in it," Justin laughs. "I was lucky, really—I found that guitar in a shop several years ago and I just knew this was gonna be my guitar. It was good fortune or luck or fate. Especially with an older instrument, you can feel there are songs and vibes already in them."
Water Liars go on a little after 3 p.m., and they'll be a great companion listen to T. Hardy Morris, who plays a solo set later on around 6 p.m. Justin and the Dead Confederate frontman share a haunting vocal register and a penchant for Southern gothic themes and poignantly apocalyptic imagery.
"Oh yeah, man, we love Hardy," exclaims Justin. "We've been listening to his new record a lot lately."
Speaking of records, in addition to about 200 gigs a year The Water Liars release an average of an album a year—somewhat unusual these days.
"I don't see any other way to do it, but to put in the work," Justin says. "A lot of people ask me about touring so much and recording as much as we do and working as hard as we do. But I don't know why you'd do anything else."
2. The Headliners: Futurebirds
Arguably more than any other Athens ensemble, Futurebirds represents the Venn diagram intersection of frat-bro jam band and pedigreed "real" Athens music.
Their usually sold-out gigs in Athens routinely bring out a not-always-common cross section of that town's diverse musical community, all drawn by a love for Futurebirds' dreamy, steamy, reverb-drenched alt-country stoner sound.
This year's Revival Fest headliners—quite a get—are touring behind a new release.
Sort of.
In play on the title of their uber-popular sophomore release Baba Yaga, the F'birds are releasing a special EP called Baba Java.
Yup, the four-song release is a collaborative effort with Athens-based coffee roasters Jittery Joe's, celebrating a special roast in the band's honor and the first of what the caffeine merchants say will be a line of "Athens music coffee."
It came out last week, and we got a sneak advance listen. It's quite good—two unreleased tracks, a Baba Yaga demo ("Virginia Slims"), and the most buzzworthy offering, an absolutely spot-on and delightful cover of R.E.M.'s "(Don't Go Back To) Rockville."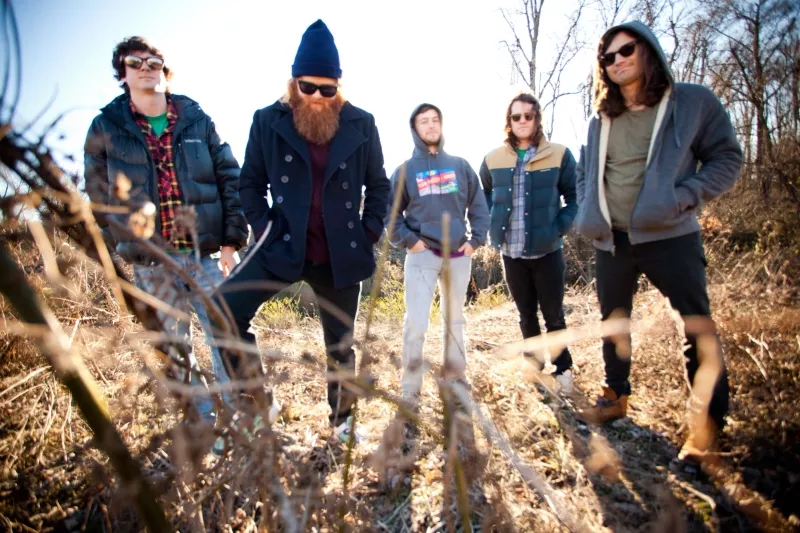 If you don't get enough of Futurebirds this weekend, they play the Georgia Theatre in Athens on Sept. 26. When we checked at press time tix were still available, but we wouldn't count on that for much longer....
3. The Surprise: Sweet Thunder Strolling Band
As the music lulls between the two stages at Revival Fest – indoors and outdoors – you might hear a blast of raw blues come your way. That would be the Sweet Thunder Strolling Band, an ad hoc group of musical renegades living it up between band sets.
"We've got a bass drum, a snare drum, a clarinet, a harmonica, a vocalist, all kinds of stuff," says lead Thunder dude and local percussion guru Andrew Hartzell. "We'll be playing blues and all kinds of sounds."
Look and listen for them coming your way. And maybe join in?
4. The Tastes: Pork & Beer
Let's face it, the South loves pig meat as much as it loves pigskin. Roberto Leoci's Pacci will offer an Italian twist on a Southern fave — whole hog with a pesto couscous, for only $8 a plate.
Bayou Café—a big supporter of the local music scene—is catering hamburgers and hot dogs and wraps.
Craft beer lovers will get to choose from two Savannah-based breweries, Southbound and the brand-new Service Brewing. Marietta's popular Red Hare will also represent.
5. The Afterparties: Jinx & Ampersand
There are two, count 'em two, official Revival Fest afterparties this year. First head on over to The Jinx, where the "Midnight Jam" will feature a special performance by one of the Revival Fest bands.
(Which band? That's announced at the band's daytime set.)
"Then other bands and artists are free to get up onstage and jam," says Revival Fest organizer Kayne Lanahan. "Last year we ended up with about 15 performers on stage, with Cedric Burnside doing a 'drum off' with the drummer from Whiskey Shivers plus members of the Train Wrecks, Wild Child, and several others, including a few Jinx bartenders and musicians if I recall. We don't script it – we just see what happens!"
The after-afterparty –—no bands though —will be at Ampersand a few blocks west on Congress, featuring special Revival Fest cocktails like "Hard-T" and the Dirty Bourbon.
cs