GETTING IN the Halloween spirit is as easy as a jump to the left.
The Rocky Horror Show – the theatrical adaptation of the cult movie classic -- of course follows Brad and Janet, a young engaged couple who end up at the house of Dr. Frank-N-Furter, a transvestite who's created a man to keep him company, along with the rest of his funky crew.
While there's only one midnight showtime at the Bay Street Theatre this year, early Halloween morning, the earlier shows preserve the excitement.
Valerie Lavelle is in her second year of directing the production, and she's no stranger to the Rocky Horror world.
"I've played the narrator, Janet, Riff Raff, I've been in the ensemble—that might be it," she laughs.
"My favorite character that I got to play was Janet, because I didn't think I was going to enjoy it as much, but it was really a lot of fun," she shares. "You can do a whole range of fun stuff."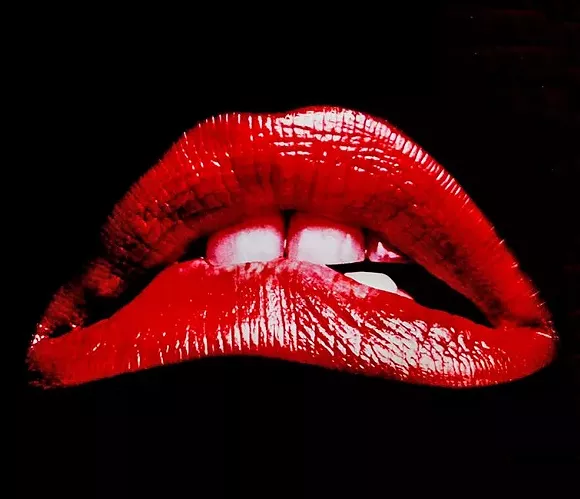 Lavelle put out an open casting call for any interested actors and took care to schedule auditions after SCAD students came back to school, ensuring a diverse and exciting cast. This year's cast ranges from rookies to vets of the theatre scene.
"We only have one person who's playing the same role as they have before," she notes.
The live showings thrive on campiness and audience interactivity, so this is one of the few shows where you can scream the lines along with the actors without fear of being shouted at.
"We do encourage anybody who knows the callbacks to chime in, and some props, like the newspaper," says Lavelle, referring to the scene where Brad and Janet run to the mansion in the rain, clutching newspaper above their heads.
"We just don't encourage people to throw things at the actors because it can be hazardous! Sometimes people don't even think about where something was going to land—it can hit people in the face."
Some of the more popular props include buttered toast and rice to throw at the actors, so leave those at home.
If you read that sentence wondering where in the movie buttered toast would be thrown, you're a Virgin to the live showings, and to designate yourself as such, draw a red V on your forehead when you go.
Don't be embarrassed about your inexperience—Lavelle shares that some productions attract up to 30 virgins who wear the V with pride.
"We do encourage people to come dressed up as well, as characters for the movie or just for Halloween weekend," she notes, so don't expect a drab crowd.
Though doing the same show every year seems repetitive, Lavelle reassures that the production is anything but standard.
"Since the Bay Street Theatre does a different director every year, they each bring in their own ideas of how they want to see the show, how it looks," she explains.
"We don't do the same exact kind of show every year—there's always a different look. The people you cast also bring a different feel. I wanted to see a lot more colors in the show this year. I wanted Brad and Janet to be more drab and have everybody else come in and bring the color."
Sean Loose, the graphic designer for the Lucas, designed the poster for the show, and Lavelle instantly fell in love.
"When I saw it, I was like, 'That's it! Somehow that's our background.' I said to Travis [Coles, producer], 'You figure that out,'" she laughs.
If there's any advice Lavelle gives to audience members, new or returning, it's to enjoy the production at face value.
"Just come in with an open mind—don't overthink it, because there's no plot," she laughs.
"You can't think about the plot too much. The music is so much fun, and I think when people got together and started collectively saying, 'This show is ridiculous, let's have fun with it,' it kind of grew and you can't necessarily put a finger on it."
cs