It's going to be a night to remember for a cause that often flies under the radar. On July 31, SD Gunner Fund and Plant Riverside will host the award-winning fundraising event, Savannah Carnaval, combined with the unveiling of the new Atlantic Building — the final installment of the Plant Riverside Project. The night will include live music, dancing, Capoeira, culinary tastings, and a live auction with hand-picked curated experiences, all to support the mission of the SD Gunner Fund. The members of the SD Gunner Fund nonprofit organization will recognize guest of honor, Richard Kessler, with a Legacy Award for his remarkable contribution to philanthropy in the community. Before the live auction a rock-paper-scissors contest will also take place. For the contest, guests can purchase beads to wear signifying they're a part of the game. When it's time to play, participants will find others also wearing beads and play a round of rock paper scissors. Winners will take the other player's beads and continue playing until there are only two left standing. Those two finalists compete against one another in a winner-takes-all battle royale where the winner takes half the pot and is crowned the Coastal Empires Rock Paper Scissors King or Queen 2021.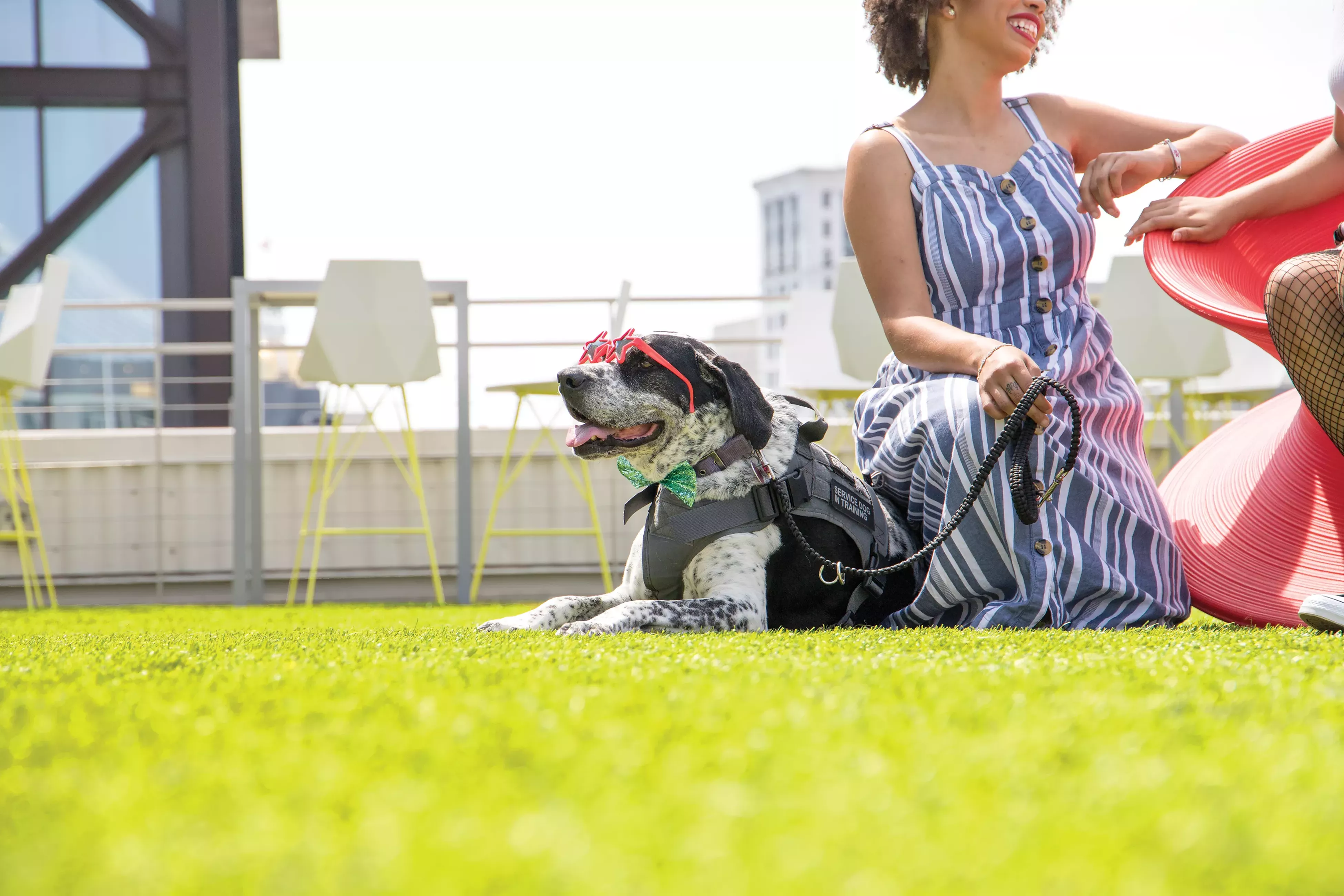 Head Chair of SD Gunner Fund and Director of Savannah Carnaval Jess Belfry said the first Carnaval happened in Venice in the year 1268. "Historically, Carnaval is the world's longest running party," Belfry said. "So, we knew that it needed to come to the Hostess City and we wanted it to have kind of that flare of 'melting pot; everything goes.'" Belfry said SD Gunner Fund makes no discriminations about who their beneficiaries are, where they came from, what they're doing, or where they plan to go next. There are no judgments. So, throwing a Carnaval event kind of fit perfectly.
"Through this fundraiser, we've been able to double [SD Gunner Fund's] impact in the community every single year. This year - if we hit the goals we want to hit - we will triple their impact into the community." - Jess Belfry, head chair of SD Gunner Fund and director of Savannah Carnaval

tweet this
While the night is full of entertainment, Belfry doesn't want patrons to forget about the very important cause of the event: that all of the money raised will go back to the SD Gunner Fund. "This year we have been tasked with raising - during just the live auction - $20,000 and that will fully fund the adoption and training of a service dog for a local veteran," Belfry said. With every fundraising event she attended, Belfry felt as if she was experiencing Groundhogs Day over and over again. From that needed change came Savannah Carnaval. "When I wanted to create Savannah Carnaval, I said, 'I want it to be colorful, multicultural; I want everybody and their mother to be able to go and have a good time, and I want no seating,'" Belfry said. "I want everyone on their feet the whole time, forced to move around." Belfry has been fundraising for the SD Gunner Fund for five years, but Savannah Carnaval - just being three years old - has become the nonprofit's largest fundraising event. "Through this fundraiser, we've been able to double their impact in the community every single year," Belfry said. "This year - if we hit the goals we want to hit - we will triple their impact into the community." The SD Gunner Fund was created to assist veterans, exceptional children and first responders with the financial expense of owning much needed service and therapy animals. Belfry said last year, the nonprofit impacted 33,000 individuals just in the local area. "There's no CEO, overhead costs, there's nobody on payroll," Belfry said. "Literally every single penny makes a positive difference in the community. So, that to me is a no-brainer to get involved with an organization like that." Longtime Savannah resident Bucky Bryant and his wife, Hollie Bryant, will soon be granted one of SD Gunner Fund's service dogs to aid their daughter, Emmaline, through emotional support. Hollie said she hopes this dog acts as a friend to lean on when her daughter needs it most.
"She's always had a hard time making connections with people," Hollie said. "I want her to be able to have a friend and have somebody that she can just connect with, bring her out of her shell a little bit more and make her comfortable in certain situations." Hollie said Emmaline struggles with sensory issues. "Most of it has to do with sound, so taking her to a restaurant is just impossible because it's so many things going on at once," Holie said. "She hears things differently than we do so it's very overwhelming for her." Bucky said he is relieved to have found the SD Gunner Fund to help his daughter. Proposed themed attire for the event is "colorful cocktail." Tickets are $100 for individual tickets or $175 for two tickets. Rock-Paper-Scissors beads are $10 and can be pre-brought when purchasing your ticket.
Tickets include entry, light bite tastings and two drink tickets. Arrive at 6:30 p.m. for registration. Do not miss the opening drumline at 6:45 p.m.! Visit sdgunner.org.