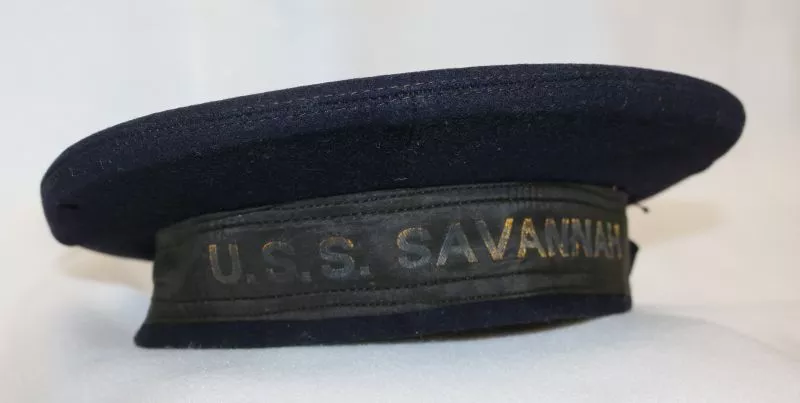 IF YOU were to tell your story with objects, which ones would you choose? Which artifacts best represent you and your life?
That's the question Luciana Spracher set out to answer for Savannah in the "Small Treasures" exhibition, open now at City Hall.
"The Library and Archives manages several small exhibition cases and spaces in City Hall to show our archival collections and Savannah's history," Spracher explains. "Based on the size of our cases, I started mulling on the idea of 'small' and that good things sometimes come in very small packages."
Spracher, the director of the City of Savannah's Research Library and Municipal Archives, reached out to seven local organizations that are also members of the Coastal Museums Association, an organization of cultural heritage institutions.
"I thought this would be a great way to reach out to them and showcase all the wonderful things they have in their collections," Spracher says. "Part of the purpose of CMA is that together we are stronger, helping to support each other through education, advocacy, and outreach."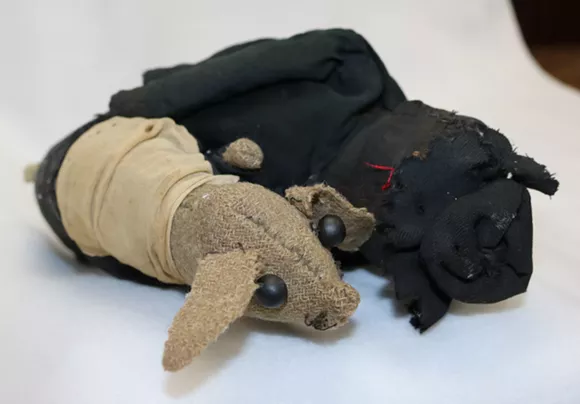 The seven participating organizations are Ships of the Sea Maritime Museum, Telfair Museums, Davenport House Museum, Juliette Gordon Low Birthplace, Coastal Heritage Society, Nancy and Lawrence Gutstein Museum of Congregation Mickve Israel, and the Georgia Historical Society. Representatives from those organizations spoke at the exhibition's opening program to discuss the artifacts they chose and why they're important to Savannah's history.
Telfair Academy's contribution to the exhibition was Mary Telfair's silver teapot, circa 1861. As Shannon Browning-Mullis, Telfair's Curator of History and Decorative Arts, explained, the reason for choosing the teapot was two-fold.
"It belonged to the Telfair family, and it's a nice example of our decorative art collection, but the other thing that's wonderful about it is not only because it was owned by a Savannah family, but it was cared for and maintained by a Savannah family," Browning-Mullis explained, showing a photo of George Gibbons, a young black man.
"George was enslaved by the Telfair family and lived in the Telfair Academy from the time he was ten years old for the rest of his life," she said. "The Telfair's fortune, like most wealthy families in this area, was built on slavery. One of the most important things we do at the Telfair is talk about that and research that and try to make sure that we represent the city and its fully encompassing history that is reflective of the times."
This effort to tell every Savannah story is evident in this wide-reaching exhibition. Artifacts range from a folk art doll donated by the Davenport House to a township plan provided by the City of Savannah to a campaign pin for Herman Myers, Savannah's first Jewish mayor.
The items span the 18th through 20th centuries and cover a wide range of topics, from politics to slavery to religion and many more.
"I really got sucked in by each loaned artifact's story," Spracher says. "As I was preparing their labels, I did additional research to find more information and images to support the object, and each item has a great story to go with it. I don't think I was prepared for how much time I would spend with each item, but they drew me in. I struggled to prepare concise labels to fit in the case because that meant I had to cut part of the stories out."
Spracher's work for this exhibition is incredibly important, as it's a step in getting Savannah's whole story told.
"We don't have just one story, but many interwoven together to form a colorful fabric," Spracher muses. "From far away, it may look homogenous, but up close there are lots of people, events and sites that make Savannah special. All of those stories need to be celebrated and told. In many ways, we are just scratching the surface."
cs