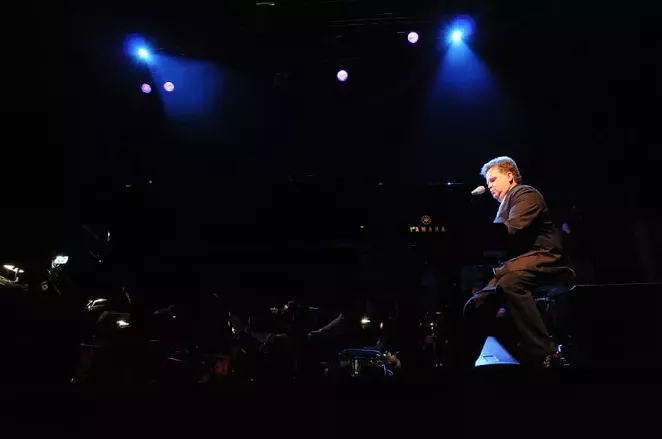 Celebrate the music of Billy Joel and Elton John with Savannah Philharmonic! The Orchestra will be joined by the Piano Men quartet to kick out all of your favorites from the kings of the ivories.
The group, featuring Joe Boucher, Christopher Eastburn, Gary Backstrom, and Steve Hodgkin, has received high praises and prizes for their performances, selling out concerts across the country. The Savannah Philharmonic team-up follows engagements with Winston-Salem Symphony, the Allentown Symphony Orchestra, the Portland Symphony Orchestra, the Jackson Symphony, Williamsburg Symphony Orchestra, and more. Even Billy Joel Band drummer Liberty DeVitto has applauded Piano Men's rousing tribute.
In their lovingly-produced show, the traveling Piano Men will show off their skills and the incredible dynamics of Savannah's own Philharmonic Orchestra. Eastburn has created charts for the orchestra, and conductor Peter Shannon will lead the vivacious and unforgettable show.
Friday, February 23, 7:30 p.m., $15-50 via savannahboxoffice.com (student discounts available), all-ages