The Savannah Stopover Music Festival will return March 11-12, 2022, and will take place on the grounds of the Georgia State Railroad Museum. In 2020, Stopover celebrated their 10th anniversary as one of the best curated music discovery festivals in the country.
Previously held in music clubs and venues throughout downtown Savannah, this marks the first time Stopover will take place at a new single location venue. Historic, industrial and edgy, the Railroad Museum grounds, which are spread across 33 acres and include multiple indoor and outdoor areas, are a perfect backdrop for the southern-gothic soul of the festival, and an easy walk, bike ride, or drive from the city's Historic District.
The new venue will feature multiple stages, a VIP Lounge, a food truck court and a vendor marketplace.
NOTEWORTHY ACTS:
Of Montreal | Friday, 3/11
Athens band of Montreal, one of the internationally acclaimed bands to emerge from the Elephant 6 Collective in the 90's, will headline the festival on Friday, March 11. Their self-released latest double album, "I Feel Safe With You, Trash," was released in March of this year. The band, known for their artful, exuberant and lively performances, played Savannah Stopover in 2018.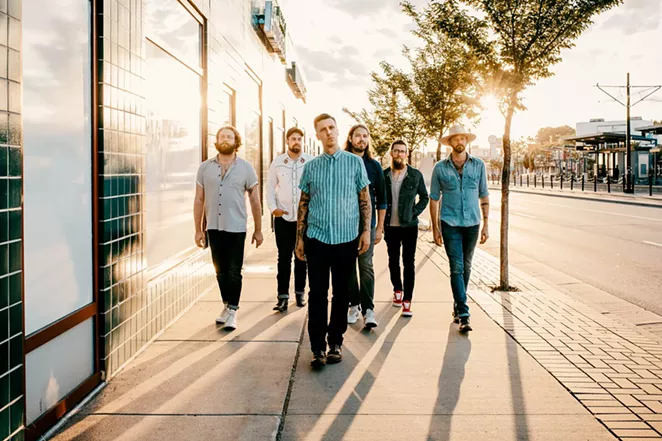 American Aquarium | Friday 3/11
"Country music was the voice of the people. It wasn't always the prettiest voice, but it was an honest voice," says American Aquarium founder and frontman BJ Barham. "I think that's where country music has lost its way." He pauses, then adds, North Carolina accent thick and voice steady: "I operate in the dark shadows of what we don't want to talk about in the South."
Soccer Mommy (pictured above) | Saturday 3/12
For Sophie Allison, aka Soccer Mommy, color theory is a distillation of hard-won catharsis. The album confronts the ongoing mental health and familial trials that have plagued the 22-year-old artist since pre-pubescence, presenting listeners with an uncompromisingly honest self-portrait, and reminding us exactly why her critically-acclaimed debut, 2018's Clean, made her a hero to many. Wise beyond her years, Allison is a songwriter capable of capturing the fleeting moments of bliss that make an embattled existence temporarily beautiful. With color theory, Allison's fraught past becomes a lens through which we might begin to understand what it means to be resilient.
Visit savannahstopover.com for more information.