During February's first weekend, television fans all over the world can bring their favorite stars right into their living rooms thanks to the Savannah College of Art and Design. The ninth-annual SCAD aTVfest celebrates all things television and streaming during Feb. 4-6 this year. Due to the ongoing COVID-19 pandemic, the event will be held virtually, but organizers say this will make it better than ever. Andra Reeve-Rabb is the dean of SCAD's School of Entertainment Arts, and says the college "hasn't missed a beat" in adjusting to the remote-access world we're living in. In fact, she says the virtual format will actually allow SCAD aTVfest to reach a broader audience than any previous year.
"There are no limits of who can come and who can see," Reeve-Rabb said. "There are no boundaries really."
The event typically gives attendees exclusive access to screenings and panels with television stars, directors, costume designers, producers, and more. Reeve-Rabb says that even though attendees won't be in the same room with the stars and industry professionals this year, the event will still feel exclusive and now have an intimate, personal feel to it as well. Reeve-Rabb adds that the stars will give attendees a look into their personal spaces, their homes, and their offices rather than a red carpet or a stage. "It's not like the stars are off doing something else," she said. "They're right at home like we are."
For SCAD students, the aTVfest doesn't just bring the stars of their favorite Netflix shows to town, it also brings tremendous opportunities. Reeve-Rabb says the festival is "a bridge" for students to the entertainment industry. Each year, she says, industry professionals interact with SCAD students and end up hiring some of them down the road. Reeve-Rabb says her favorite part of aTVfest every year is the alumni panel discussion, because she gets to see SCAD graduates share their knowledge with current students. "That's full circle," she said. "That's our students who were once sitting in these seats, listening to these stars, now they're out there doing this. It gives me chills every time."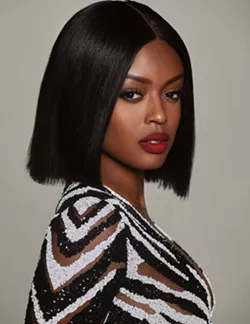 Celebrity panels also give students inspiration, Reeve-Rabb says. During SCAD aTVfest, students have opportunities to ask questions and get to know panelists, even virtually. She says it humanizes some of their biggest idols and helps students realize they can reach the same level of success one day. "It's such a cool thing that SCAD does, to bring all these industry professionals and let us actually − instead of just reading books − actually talk to people who are actually out there, making their dreams come true," said Aleena Bashir, sophomore performing arts student.
The SCAD aTVfest truly has something for everyone, whether or not they're involved in SCAD and the entertainment industry. "Everybody loves television, everyone watches TV," Reeve-Rabb said, calling television a "universal language."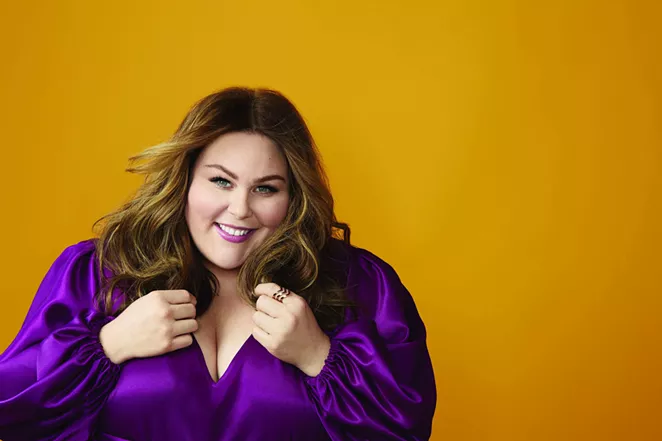 A major event at this year's festival will be the presentation of the SCAD Lifetime Achievement Award to Laurence Fishburne, while Bryan Cranston will receive the Icon Award, Chrissy Metz will receive the Vanguard Award, and Lovecraft Country star Jurnee Smollett with receive the Distinguished Performance Award. The lineup also includes a wide variety of screenings, guest interviews, and panel discussions including: ● A screening of Batwoman with actor Javicia Leslie and show runner, writer, and executive producer Caroline Dries ● A screening of Everything's Gonna Be Okay actors Kayla Cromer, Adam Faison, and Maeve Press ● Screen Style: A panel discussion about Netflix's Ratched and The Queen's Gambit and the garments featured in each series ● "-Ish" Happens: A conversation with the stars of Black-ish, Grown-ish, and Mixed-ish ● Insightful talks with actor Cynthia Erivo and singer/composer Linda Perry as part of the In Conversation panel series Visit
atvfest.com
to purchase SCAD aTVfest tickets and see a complete lineup of guests, screenings and panels.