ASK anyone who's been in Savannah for any amount of time: Leopold's is the best ice cream in town.
Sure, it's a tourist must-see, but it's also definitely a spot for locals, and it has been for a century. Leopold's celebrates its hundred years with a new collectible book, "Leopold's Ice Cream: A Century of Tasty Memories, 1919-2019."
Written by Melanie Simón with a foreword by former President Jimmy Carter, the book contains photographs and recipes as well as the history of the Leopold family, including Stratton.
The son of founder Peter, Stratton is passionate about both his family business and his storied career as a producer, which saw him as the executive vice president of Paramount Pictures and the producer of films like Mission Impossible III.
Stratton and his wife Mary will host a book signing for the new book on Sat., Feb. 15 at the flagship location on Broughton Street.
We caught up with Stratton last week.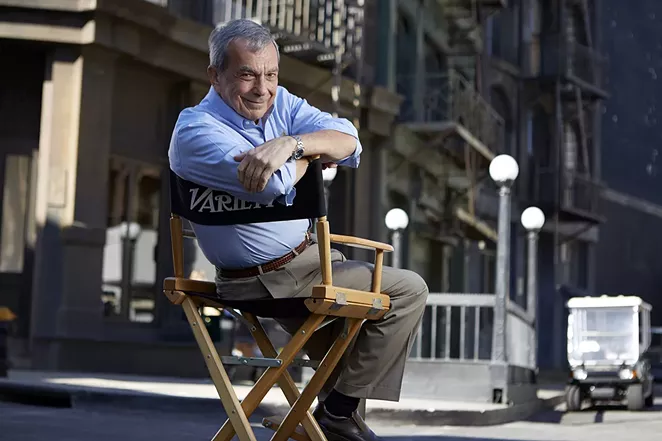 CS: Tell me about the process of beginning work on this book.
We've talked about the book for a long time, for decades. We'd been collecting letters from individuals, and I remember my dad and uncles collecting a lot of information from the original shop. When we decided to start pursuing it, my niece started scanning photographs, of which there are hundreds. They were prolific in the 20s, 30s and 40s taking pictures.
The story starts with when my dad came to this country as a youngster. I found out things I did not know—my dad's birthday was off what I knew. They found the ship he and my uncle came over on. My father fought in the First World War, and I found his honorable discharge from the Army, which was handwritten in wonderful cursive. That's in the book as well.
I knew they started the business in 1919. I did not know they bought an existing business on the corner of Gwinnett and Habersham for $2,500; I don't know how the heck they found those records!
CS: How did your father and uncles become interested in the ice cream business?
When they initially came to this country, they didn't come directly to Savannah, they went to Brazil, Indiana. They called him Uncle, but there was a relative there. His cousin was in the candy and ice cream business, so he started learning it. They finally moved down here, and when my father came back from the war, they bought the business initially and started perfecting ice cream recipes.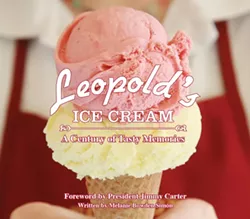 CS: And now Leopold's is a Savannah icon.
I often wonder what my dad would think—probably shake his head! We were popular in the 20s through the 60s. Back then, there was a big high school rivalry between Savannah High and Benedictine, which consummated in a big football game on Thanksgiving. They had hangouts back in those days, and we were the hangout for the BC Cadets; that's where I went to high school. My brother and sister both went to Savannah High, and the Savannah High crowd hung out at Paul's Soda Shop on Bull Street.
CS: How have you preserved your family's tradition while still remaining modern?
Part of that is I'm told I am a packrat [laughs]. I save things that have value, like soda fountains and things like that. I really revere the past because that's where we are now. Yes, I do remember the way we got to where we are, both as a business and as people and incorporating that into the business.
Now, of course, the business changes, but the way we make the ice cream stays the same.
Like with the soda fountain—most youngsters and even older have never seen an ice cream soda being made with the seltzer water. It's Americana, really; it always was.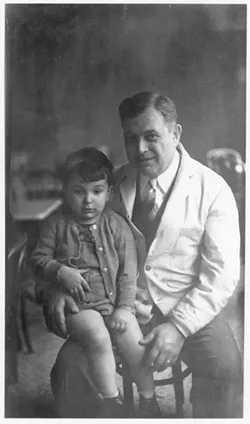 CS: Can you tell us what Savannah's film scene was like in the early days?
My first encounter with film in Savannah was my freshman year at Benedictine. We used to drill in Forsyth Park, and for some reason we were in full dress wearing uniforms, which meant we had white hat covers on. We finished drilling and most of the cadets went over to the intersection there at Bull Street. There was a movie being shot, Cape Fear, and Robert Mitchum was exiting the Armstrong House off to the park, and that's the shot. I didn't know back then to call it a shot. There were lights set up; I'd never seen anything like it.
We were all fascinated, and a lot of the cadets got [Mitchum] to sign their hat covers. I did not, I only had one hat cover. That was my first encounter.
CS: What was the moment you decided to pursue a Hollywood career?
I was being sort of pushed into medicine. My dad died before med school, so I came back to Savannah. My uncle Basil was still alive, and he was running a medical arts shopping center for decades. That was all being done, so I said, "I'm leaving."
I came to New York—I'd been coming since childhood. I took a trainee job at Loews Corporation, which is a conglomerate. I met an actress and I'm a kid, so I start hanging with her, going to auditions and class with her. Of course, I make the brazen statement, "I want to produce movies." I didn't know a damn thing, so I started learning from the bottom up.
Really, a lot of the watershed moment happened when I went to Atlanta. I spent 12 years in Atlanta, right after then-Governor Carter had signed the film commission bill, and they started selling Georgia in Los Angeles. We had no tax credit, but Georgia became the flavor of the month. There was a lot of production back in the 70s and 80s, and I fell right into it. I was helped a lot, which is why I try, with SCAD or other schools, to give back.
CS