<!—StartFragment—>
SHLUMP @ ELAN SAVANNAH
The Bay Area EDM vet known for "wonky, wobbly bass from outer space" is touring on the recently dropped Alien Shit Part II EP, and the mothership is landing on Savannah. Shlump, one of many successful EDM artists with roots in punk and metal, dials up the intergalactic spin creating his own alien bass signature sound, with an aesthetic to match.
SAT JAN 7 | 10 PM



<!—EndFragment—>
MAMIE SMALL ANDERTON QUARTET @ GOOD TIMES JAZZ BAR
A rising star on the regional jazz scene, the Jacksonville-based multi-instrumentalist exudes an infectious joy when performing. She can play viola in an orchestra, sing with a choir or on stage, and play bass in whatever style is called for. See Mamie and her band light up the room.
FRI JAN 6 | 8 PM


HIGH IMPACT DISTORTION + FIG DINGUS @ THE WORMHOLE
Two Charleston-based bangers roll into the Starland District for a boisterous, guitar-forward show. HID (pictured) play hard rock with heavy alternative influences. The distortion is, in fact, high-impact. There's really no escaping it. Fig Dingus does snotty hardcore and other punk things to validate the killer band name.
SAT JAN 7 | 10 PM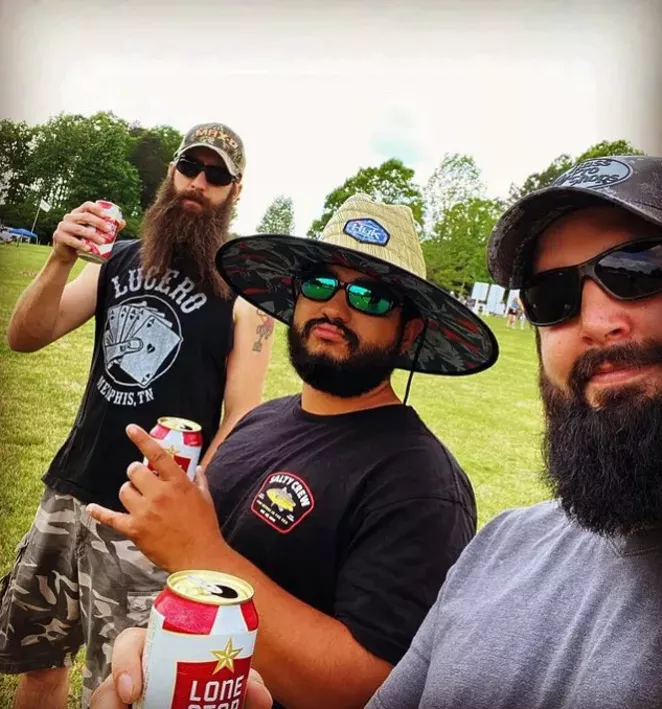 DAMNED TO EARTH @ EL ROCKO
Savannah sludge crushers do their part to maintain the Kylesa-Baroness continuum. It's straight-ahead heaviness, no gimmicks. Lots of dingy, dirty riffs and unexpected leads percolating over a steamroller rhythm section. Auralayer and One Lonely Goat get the carnage started.
SAT JAN 7 | 9 PM