ENSEMBLE 126 @ ST. GEORGE'S EPISCOPAL CHURCH
If Lizzo set off an interest in the flute you didn't realize was simmering for years, here's an afternoon workshop and performance for both musicians and fans who don't play. If you do play, bring your instrument whatever it is. The Savannah Area Flute Association is cool like that.
SAT FEB 4 | 3 PM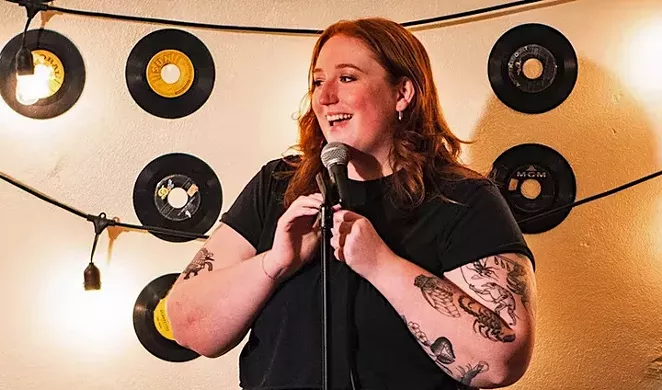 DAISEY TACKETT @ THE WORMHOLE
Tackett started doing stand-up five years ago finishing school in NYC. She's stuck with it in Jacksonville, mining laughs from dating, body image, politics, and the mental breakdowns that come from all that and darker stuff. If her best-of-JAX awards are proof, it's working.
SAT FEB 4 | 8 PM
TOTALLY COMEDY OPEN MIC @ TOTALLY AWESOME BAR
Pros make it look easy, but can you handle a five minute set? Stop by Pac-Man's favorite tavern, have a glass of two of courage, and see if you're anywhere near as funny as you think. You know, when you're actually trying to be. Sign up at 8:30.
THURSDAYS | 9 PM
THE BOONDOCKERS @ JAZZ'D TAPAS BAR
Settle in for a long set of acoustic rock with distinctive bongo rhythms from a band that'll camp out at your auto repair shop if that's what it takes. In a much nicer space, drink in hand, on a Friday night? One word: Binaca.
FRI FEB 3 | 7:30 PM