KLEPT, BLURRY, GLAZED, GARLANDS @ EL ROCKO
This AURA Fest promotion is more alternative than the other, with indie and experimental rock, post-punk, pop punk and some electro-goth shoegaze. AURA keeps it interesting and unpredictable, except for the black t-shirt you'll be wearing.
FRI MAR 25 | 8 PM
CAPRA, DEPRESSOR, LUMEN, STEEL CIRCUIT @ SENTIENT BEAN
The heavier of the two AURA Fest shows this week offers metallic hardcore, metalcore, more metalcore and some plain old metal. Lumen hails (Satan) from Augusta, the others are Savannah eardrum annihilators. You do have two black t-shirts, yes?
SAT MAR 26 | 7:30 PM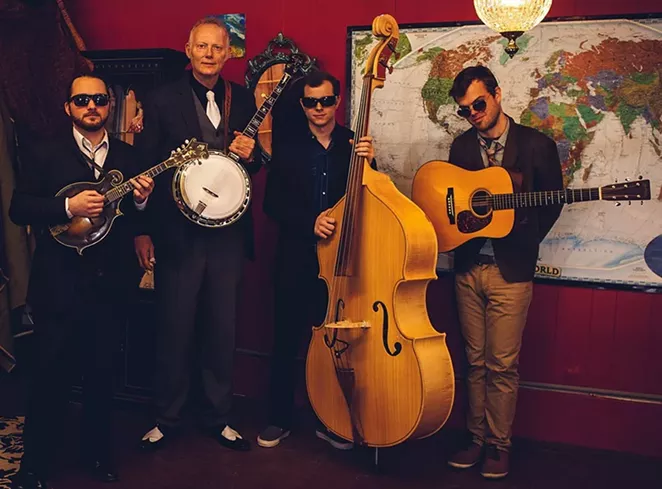 SWAMPTOOTH @ UNITARIAN UNIVERSALIST CHURCH
Liven up your Sunday afternoon with a killer bluegrass set in an unusual venue with great acoustics. The local favorites are strong on melody and know how to write a song. Wine and cheese reception is included in the ticket price.
SUN MAR 27 | 3 PM
MOTHER'S FINEST @ DISTRICT LIVE
The Atlanta funk rockers have been around since 1970 when vocalists Joyce Kennedy and Glen Murdock met guitarist Gary Moore. Four decades later they were inducted into the Georgia Music Hall of Fame. Five decades later, they continue to put on an energetic show.
THUR MAR 24 | 8:30 PM