JUPITER COYOTE @ SERVICE BREWING
Over three decades of playing original compositions, the Macon rock back has quietly sold more than a million records. They call their music "mountain rock" highlighted by the guijo, a guitar-banjo hybrid. They do things their way, and after 30 years, they probably won't stop.
FRI APR 15 | 6:30 PM
TAB BENOIT @ DISTRICT LIVE
Releasing 18 albums in 19 years, Tab Benoit works hard. The Delta blues guitarist and songwriter from Louisiana is a BB King Entertainer of the Year award winner, presented by the Blues Music Awards. If you need a fix of blues rock played by an expert, Tab is your pusher.
FRI APR 15 | 8:30 PM
BRYCE LEATHERWOOD BAND @ BARRELHOUSE SOUTH
Bryce was a solo performer while a college student at Georgia Southern U. in Statesboro. In October of last year, he put this band together and hit the road. Playing traditional, outlaw and modern country, he mixes covers and originals, with a strong list of influences from Cody Jinks to George Strait.
SAT APR 16 | 9 PM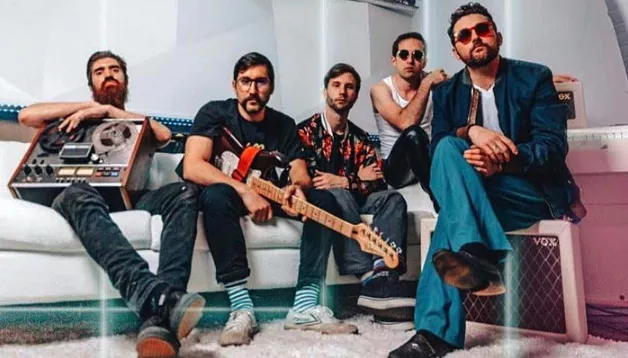 STREET CLOTHES & BERO BERO @ THE WORMHOLE
The two veteran Savannah dance rock bands are on the same bill for the first time since 2018. Move that ass to some synth-heavy rock with a strong new wave vibe. Street Clothes (pictured) leans a bit glam, Bero Bero offers hard percussion. Both will loosen you up unless you're dead.
FRI APR 15 | 9:30 PM