Savannah State University (SSU) officially launched its Live Events Certificate program in partnership with the world-famous Harlem Globetrotters on Thurs., March 24, at the Wilcox-Wiley Gymnasium on SSU's campus.
The certificate program will be part of SSU's Center of Innovation and Entrepreneurship (CIE), and offers non-credit, development courses for students registered in the CIE.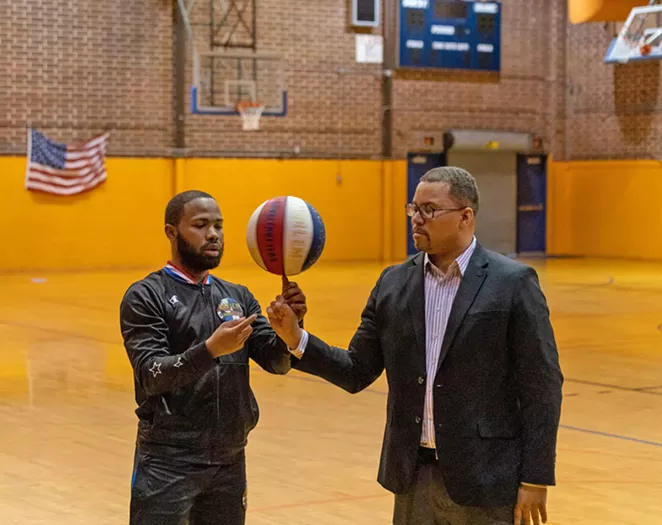 The certificate provides students with a detailed understanding of the live events industry, from sporting events to music concerts.
"One thing that's great about this relationship with the Harlem Globetrotters is the potential. It's possible that students get opportunities with the Globetrotters, or other organizations that provide careers in live event management," said SSU Assistant Professor of Management Christopher Torrance.
Torrance also noted that the program's relationship with the Harlem Globetrotters makes it stand out amongst similar programs provided by other universities.
Harlem Globetrotters Guard Speedy Artis, also made an appearance and discussed the benefits of the program to students in attendance. Artis, known for his dribbling skills and proficiency shooting from the Globetrotter 4-point line, also showed off some of his skills to SSU students.
Registration for the certificate program opens in April on SSU's website, with classes beginning in the fall semester of 2022.
For more information visit savannahstate.edu