Thursday, March 16
West End Stage (Jefferson and Congress Street) 3 p.m. – Hitman Blues Band: A Savannah treasure, Hitman and his band brings an electrifying, rollicking classic blues sound to the stage.
7 p.m. – Thomas Claxton
Rousakis Plaza
3 p.m. – Laiken Williams 6 p.m. – Cranford Hollow: Our Hilton Head neighbors dish out psychedelic Lowcountry rock that's found favor with fans all across the region. There are two chances to see them at Savannah Waterfront Association's celebration this year; they'll be over on the River Street West End Stage on Friday, too.
9 p.m. – Top Jimmy
Morrell Park
5 p.m. – The Hypnotics 9 p.m. – Voltage Brothers: This tremendous show band performs Carolina beach music, R&B, swing, disco, funk, hip-hop, Motown, and much more, traveling the world to perform with the likes of Frank Sinatra, The Temptations, The Commodores, and even Earth, Wind & Fire. Their talents have taken them to nine Super Bowls, two presidential inaugurations, and the Olympic Games!
Wild Wing Café City Market
3 p.m. – Liquid Ginger 6 p.m. – The New High: A four-piece from Myrtle Beach, South Carolina, The New High plays fresh favorites like Shawn Mendes's "Stitches," Mike Posner's "I Took A Pill in Ibiza," and DNCE's "Cake By The Ocean" for the crowd to enjoy. 8 p.m. – DJ Unieq
Friday, March 17
West End Stage (Jefferson and Congress Street) 2 p.m. – Cranford Hollow 5 p.m. – Space A 7 p.m. – Eric Culberson Band: The hard-gigging Eric Culberson always offers an explosive blues set for his local fans and visitors alike. 9 p.m. – Bottles & Cans
Rousakis Plaza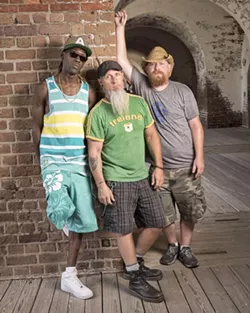 3 p.m. – In For A Penny: It wouldn't be Saint Patrick's Day in Savannah without our resident Celtic rockers In For A Penny!
5 p.m. – Lindsy Says 7 p.m. – Lyn Avenue: The talented young country band bring a fresh sound to the stage with their originals and breathe new life into country classics with their charisma and sharp musicianship. 9 p.m. – Liquid Ginger
Morrell Park
5 p.m. – Cole Taylor: Southwest Georgian Cole Taylor has penned hits for the likes of Luke Bryan, Florida Georgia Line, Chase Rice, and more. Taylor's been writing since he was 14 years old, self-releasing two albums while attending Valdosta State University and scoring a publishing deal with Universal Publishing Group when he was just 22. His talents have landed him on stages alongside Luke Bryan, .38 Special, and Sammy Kershaw.
8 p.m. – Lance Stinson
Wild Wing Café City Market
11 a.m. – Dave Landeo 12:30 p.m. – The Midnight City: Top entertainers The Midnight City perform an eclectic range of favorites for dancing, including the hits of Bob Marley, The Beatles, Elton John, Tom Petty, Michael Jackson, and fresh favorites like The Weeknd and Avicii.
Saturday, March 18
West End Stage (Jefferson and Congress Street) 11 a.m. – Andrew Gill & Jim Marshall Duo 1 p.m. – Lauren Lapointe: Savannah's own Lauren Lapointe writes hooky, country-tinged songs that'll have you tapping your toes. Her latest album, Superhero, debuted at Number 6 on the Cashbox/Magazine/Roots Music Report's Georgia Airplay chart and has been played on over 100 stations in the United States.
CS
Rousakis Plaza
11 a.m. – Keith & Ross 1 p.m. – Owen & Pace 3 p.m. – The Train Wrecks 7 p.m. – Sound A 9 p.m. – Hitman Blues Band
Morrell Park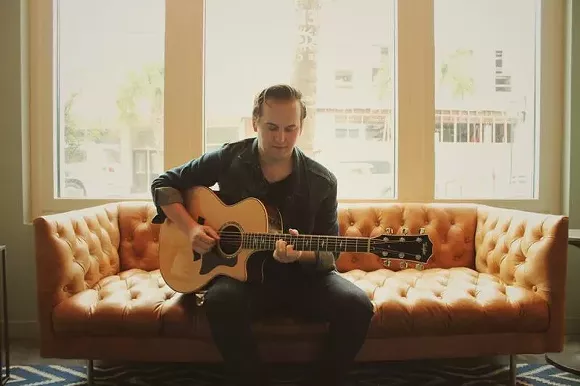 1 p.m. – Tyler Boone
Charleston's Tyler Boone cut his teeth gigging in the small rock club scene in his hometown, making his debut at the 5th annual Firefly Music Festival in Dover, Delaware. He's shared the stage with Sheryl Crow, Christopher Cross, Hootie and the Blowfish, The Avett Brothers, and more. He released a new EP, "True Experience," in 2016.
3:30 p.m. – Coty James
Wild Wing Café City Market
12:30pm – DJ Unieq 3pm – Lyn Avenue 5:30pm – U-Phonik 8pm – DJ Unieq