Savannah's Pizzeria Vittoria is turning two-years old and there is plenty to celebrate for the young Neapolitan pizzeria. Even though this pandemic year was full of pivots and making adjustments for new ways of doing business, the anchor tenant at Starland Yard is thriving. For Kyle Jacovino, chef and owner of Pizzeria Vittoria, it has been an exciting two years. "Our first year was awesome; everything I hoped for," Jacovino said. "We came out guns blazing and everything was well received. People were naturally excited about the pizza and the environment. It was a homerun."
As the pandemic set in, so did the anxiety about keeping the year-old pizzeria open. "COVID was scary at first: the money, the investment and the crew," Jacovino said. "Our employees are my responsibility. Business was slow at first; we pivoted and Starland Yard was a great venue to transition to only take out. We were fortunate to have that on our side. I kept my entire staff. We made it through and now we are crazy busy. Spring has been bananas." To celebrate the second anniversary of Pizzeria Vittoria, Jacovino has organized a month-long fundraiser supporting the James Beard Foundation's Open for Good campaign which helps independent restaurants survive the COVID-19 crisis, rebuild better and thrive for the long term. Jacovino feels the James Beard Foundation's campaign is the perfect way to give back, especially right now.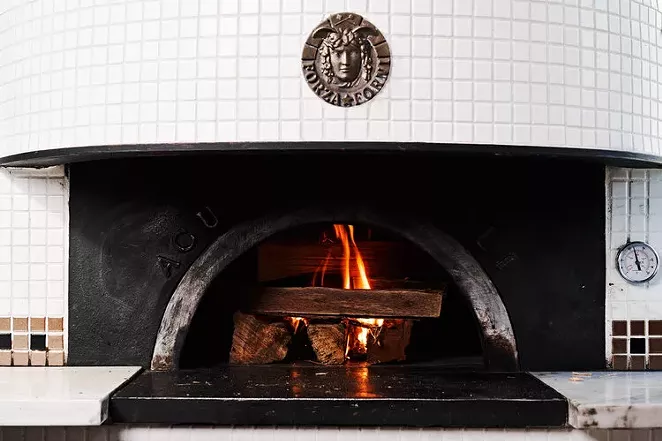 "We were fortunate enough to make it through [the pandemic]," he said. "As time goes on, I don't want to forget that people are still recovering from an incredibly difficult year. Open for Good is a great campaign because it keeps people aware of what we need as an industry." Throughout the month, Pizzeria Vittoria will be offering specialty pies with ingredients sourced from Gustiamo, a Bronx-based Italian food importer dedicated to sourcing high quality ingredients from Italian farmers and food makers. The relationship is new for Jacovino. "It is a perfect connection for this [Open for Good] campaign," he said. "What Gustiamo's does and what they represent is awesome. Sustainability, quality ingredients, support independent small farmers in Italy. Anything they import is awesome and done the right way." In addition to specialty pizzas, Vittoria is introducing anniversary shirts and tote bags designed by local artist Raphael Wolf and an anniversary beer created by Two Tides Brewing Company, one of Jacovino's favorite beers in Savannah. Jacovino said he likes partnering with Two Tides.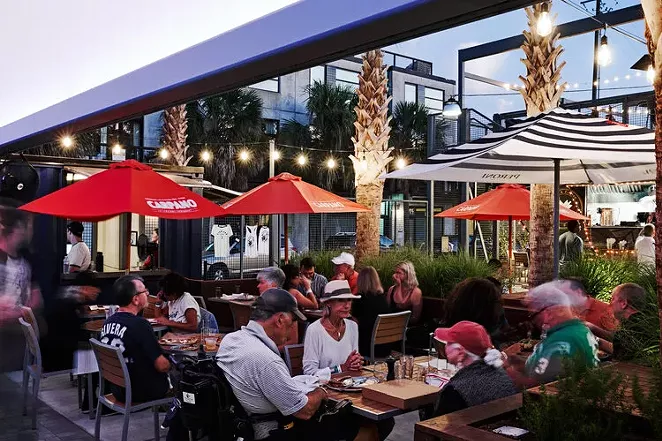 "They are our neighbors and we have a great relationship with James and Liz Massey," he said. "They are great people and great brewers."
To support Pizzeria Vittoria's Open for Good campaign and celebrate their second anniversary, stop by, order a beer and/or get some merch. Also, be sure to try the new Gustiamo Marinara Pizza that features three types of organic tomatoes, garlic, Caciocavallo, and wood barrel-aged anchovy drizzle. Jacovino knows pizza and promises, "Gustiamo's tomatoes are incredible and the pie is so good." You won't want to miss it.