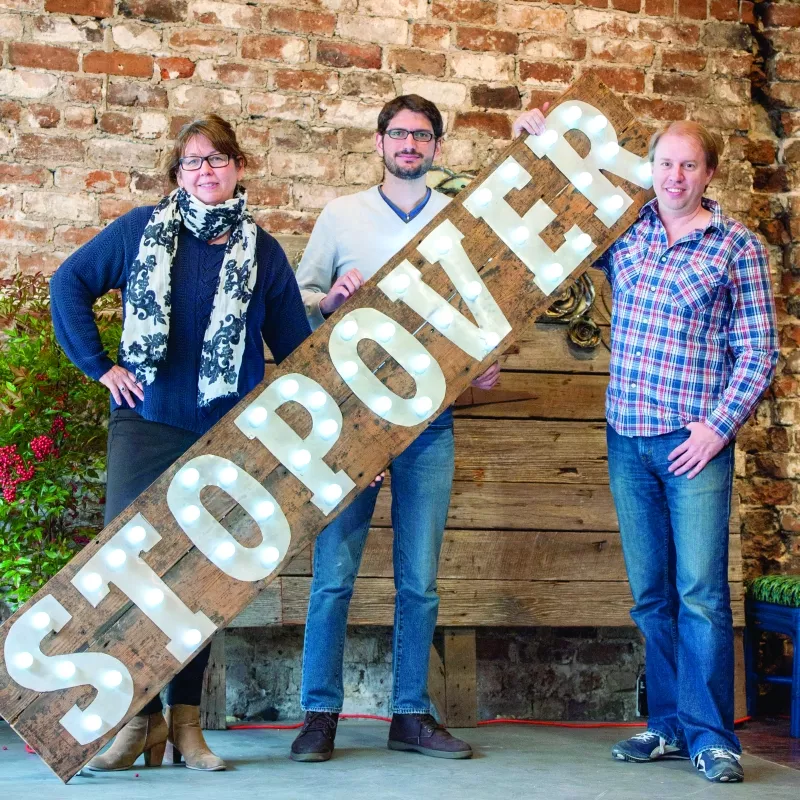 FIVE years ago, Kayne Lanahan saw an opportunity: tastemaker fest SXSW was getting much too large, and bands were heading down I-95 without hitting Savannah—an easy place to, ahem, stop over on the way to Austin. With an idea and a small team, Lanahan got to work on an endeavor that involved plenty of hoop-jumping, risks, and boldness; now, the results are a March tradition.
To bid a happy anniversary to The Little Fest That Could, we chatted with the Stopover team, including Russell Kueker, Operations and Creative Director and Peter Robaudo, Director of Talent and Systems Management, about a handful of the many reasons we love Stopover.
1: IT UNITES THE VISUAL AND PERFORMING ARTS
Every year, students, professionals, and amateurs alike scheme up a flyer for a band in the festival's annual contest.
A jury has selected their top ten favorite submissions, and all will be displayed at the Art on Tap exhibition.
"We've loved teaming up with Clinton Edminster and the rest of the team at Art Rise Savannah," says Kueker. "Not only do we have local artists and students from SCAD that participate, but this year we also had high school students from Savannah Country Day School submit. We were amazed with the art produced by these young designers!"
2: A GROWING ARRAY OF VENUES
While downtown music mainstays, like The Jinx, are Stopover constants, the team's been known to bring new flavor to other establishments around town.
Plus, we get so set in our ways here: during Stopover, venues that may not be your scene on every other day of the year transform into Music Central.
"We're really excited to have Trinity United as an official venue this year," says Robaudo.
"Our team has attended numerous shows there with their fantastic opries that they put on and one day I think we just turned to each other and asked ourselves, 'Why haven't we done anything in here?'"
"The room is very particular in the sense that it doesn't need much amplification when it comes to sound," he explains. "We definitely took this into consideration when slotting bands here. It's also one of our largest venues of the festival so you'll be able to catch a few of our headliners there."
Want to grab a drink nearby before or after the show? Pop next door to the Jepson Center—Stopover's coordinated with the Jepson Café to be Trinity's official bar, since no alcohol is allowed in the church.
The upstairs of Wild Wing Café, conveniently located in the heart of it all, City Market, is another new fest spot.
"There will definitely be a lot of dancing, shuffling and sweating on that second floor, without a doubt!" Robaudo says.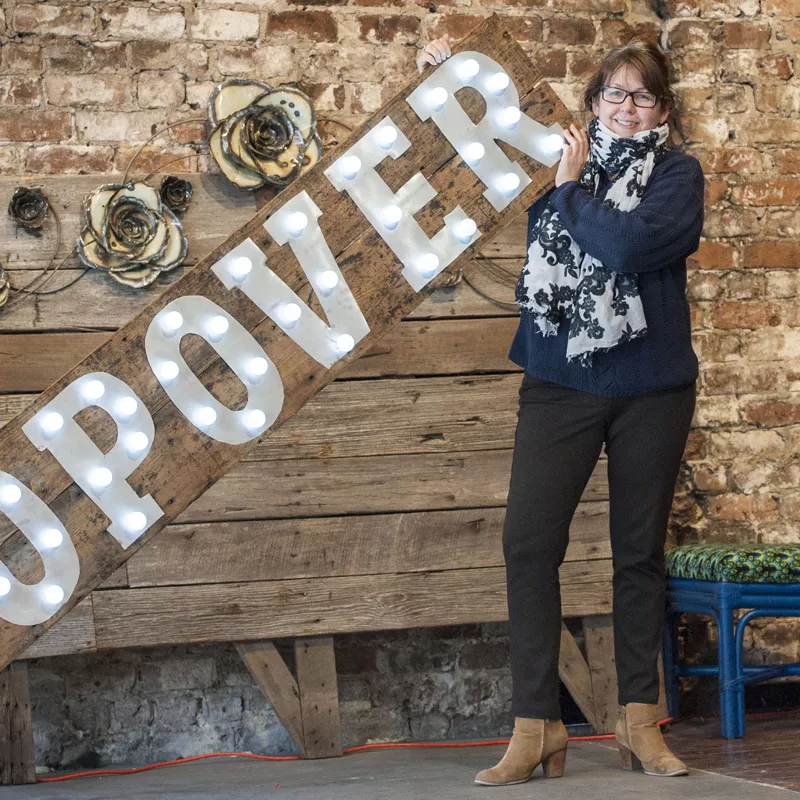 3: TECHY BENEFITS
The days of paper-only schedules are no more!
Each year, Lanahan, Roubado, and Kueker explore how to make Stopover accessible on the go, and 2015's app is their best yet.
"We've partnered up with local mobile app developers, Tourbuddy, for the third straight year to provide our audience with a dedicated official Stopover app," Robaudo says.
"It essentially has everything you need to know about the bands and the schedule. Not only can you look up a band and read their bio, but you can listen to a song, see when and where they are playing and even locate yourself within our venue map so you know exactly where you are relative to the next show you want to catch. If you want to have all of this at the tip of your fingers, then this app is for you!"
You can get the app in the App Store for Apple or Google Play for Android.
4: SECRET SHOWS
"Who doesn't want to go to a show that's secret?" says Robaudo. "We as humans are curious by nature and always want to be in the know."
That naturally piqued interest is what's made Stopover's surprise shows, which appear on the schedule sans artist name, such a fun tradition: there's no telling who you might see in slightly-divey, certainly cozy Abe's on Lincoln.
With a secret show every night, there's plenty of opportunity to get in on the mystery.
"These shows are a way to spice up the schedule a little bit and also get some killer solo acts from bigger bands," Robaudo says.
5: KEEPING IT LOCAL
Showcasing Savannah's local music scene is a Stopover tradition. With the festival's one-big-family vibe, friendships have been forged and connections made between local and touring bands that might just not happen otherwise.
"During the festival we try and get local musicians to open up their homes and host a touring band coming through, so they don't need to sleep in their van," explains Robaudo.
"We also try and place local bands in opening slots for bigger touring acts to get them their much-deserved attention. The stories are countless, as are the relationships. We've had out-of-town bands pick up local bands as tour support on future tours and vice versa, there has been collaborations between bands and even entirely new bands have been formed out of the friendships they developed during Stopover."
CS