Jim Reed, Executive and Artistic Director of the Psychotronic Film Society of Savannah, has made a name for his organization by offering the Lowcountry a wonderful selection of obscure and unusual cinema screenings year-round. To kick off 2016, PFSS has announced their first annual Strange But True Documentary Film Festival, a two-day nonfiction bender highlighting some of the most touching, surprising, and funny stories that are often overlooked in the cinema world.
We chatted with Reed about his vision and what he has in store for Savannah cinephiles.
Why a documentary series?
Well, for one thing, over the past two decades, the advent of portable, low-cost digital gear has made it possible for even first-time filmmakers to produce documentaries that look and sound great at a tiny fraction of what it previously cost to shoot and edit features of this sort on 35mm or even 16mm film. The result is that, now more than ever, documentaries are often being made by people who are enthusiasts first and filmmakers second.
And, because it is often amateur filmmakers who are taking the lead in creating such feature-length docs, the perspectives, pacing and viewpoints which are being displayed onscreen are often much less predictable and much more subjective and engrossing than in earlier eras.
Tell us about the selection process for the films.
Each of the seven features in this two-day event focuses on some sort of person, place or thing which is far from the ordinary experiences of the average viewer.
It was important to me that none of these films have ever been shown publicly in (or very near to) Savannah, and that they all be A) independently made, B) award-winning and C) extremely memorable if not downright unforgettable.
Is there a film that you yourself are most excited for?
My Name Is Jonah is one of the most thought-provoking and unique documentaries I have seen in my entire life, and I'm thrilled to say that while it has won major awards at most every festival it has shown at so far, this will be its Southeastern Premiere.
Every one of us probably knows someone in our lives who might be described as delusional or divorced from reality. But what if it's the rest of us who are in denial about the reality of their situation?
That doc profiles a middle-aged blues harmonica player from the Rochester, NY area named Jonah Washnis, who is one of the most absurdly self-confident and macho guys you'd ever come across. He's a military veteran who's into swords, guns, martial arts, hot babes and more swords. Back in the early days of MySpace, Jonah created a persona for himself that was equal parts action movie star, fantasy novel-style warrior and vigilante superhero, and he wound up gaining thousands of Myspace friends all over the world—many of whom probably assumed his online persona was tongue-in-cheek. However, in reality, Jonah was deadly serious, and actually lived his life as though those tall tales were 100% true—despite the fact that many of his friends and family members knew better.
The movie takes a respectful and non-exploitive look at the stark dichotomy between Jonah's fantasy world and his day-to-day reality, and the ways in which those close to him deal with that disconnect. However, it also poses a very serious question: if someone resolutely says they are something, and diligently acts as though they are that something, at what point do they simply become that something — regardless of how anyone else perceives them?
What does Strange But True offer Savannahians that they may not have experienced in our local film scene?
A few months ago, many folks here in town got a chance to see some of the most critically praised documentaries of the past year, when the Hollywood Reporter Magazine collaborated with the Savannah Film Festival to present their excellent "Docs to Watch" series. I'd like to think the Strange But True Film Fest is like the weird kid brother of that series. The quality and impact of most of these films is comparable to many of the selections presented in "Docs to Watch," although most of them were made on significantly smaller budgets and received less publicity. I'd like to see Strange But True become an annual event that will continue to spotlight exemplary documentary filmmaking, while focusing on topics that are quite a bit off the beaten path.
SCHEDULE:
Saturday, January 16
Here Is Always Somewhere Else: The Disappearance of Bas Jan Ader (2008, USA/Netherlands)
Dutch filmmaker Rene Daalder's investigative film uncovers footage that helps shed light on late Dutch performance artist Bas Jan Ader's attempt to sail across the Atlantic Ocean in a twelve-foot sailboat. Heraladed as "one of the greatest documentaries about art ever made," the film makes its Southeastern premiere at Strange But True. (2 p.m.)
Eurocrime!: The Italian Cop and Gangster Films That Ruled the '70s (2013, USA)
Fans of Italian "poliziotteschi" films won't want to miss this behind-the-scenes look at the art form. Q&A with director Mike Malloy follows the screening. (5 p.m.)
My Name Is Jonah (2014, USA)
Get lost in the story of one man's bizarre alter ego in the time of Myspace.com. Strange But True is one of the first film festivals in the country to screen this unusual story. (8 p.m.)
Special Mystery Screening
Reed hints that this top-secret film may be the quirkiest of the entire festival. Catch it at a discounted rate of $7. (11 p.m.)
Sunday, January 17
The Man in the Iron Cage (1984, USA)
The rarest film to hit the Fest, this flick tells the story of legend Mickey Thompson, champion off-road, track, and dragster race car driver. (2 p.m.)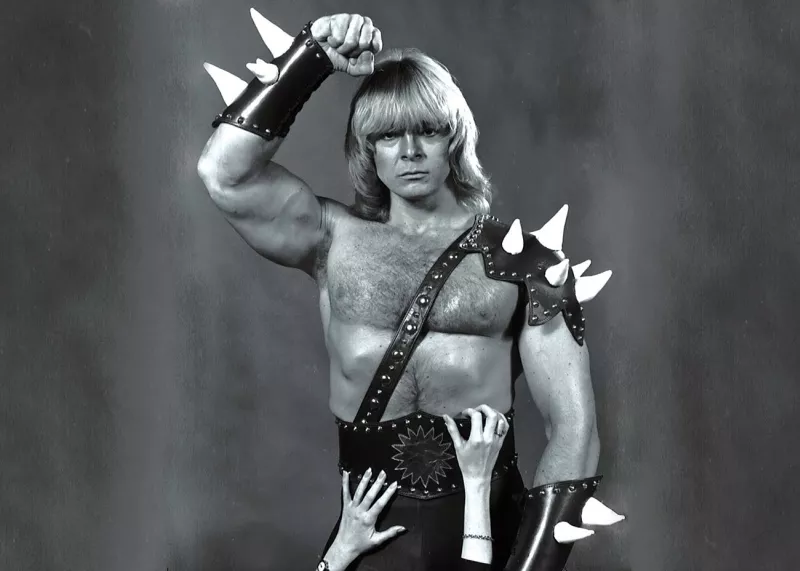 I Am Thor (2015, USA/Canada/Finland/Sweden)
Get a glimpse into the life of Jon Mikl Thor: a low-tier rock star of the '70s and '80s and bodybuilder who bent steel, smashed bricks, shared the stage with the likes of KISS and Metallica, and appeared in cult classic films like Rock 'n' Roll Nightmare and Zombie Nightmare. (5 p.m.)
The Source Family (2012, USA)
Learn about a dangerous cult disguised as a utopian community in the 1960s. Strange But True's screening marks the Georgia premiere of the doc. (8 p.m.)