After a summer of tie-dye lounge sets and oversized T-shirts in 2020, it's time for a wardrobe refresh. In 2021, we're going bold with bright colors, mixed textures and tons of confidence. Enter Stonelords in Savannah's Design District, and you'll find all of the above. Owner Roz Morris Jr. offers stunning pieces from designers all over the world that are sure to stand out in a crowd. These Zayan The Label silk dresses are perfect for a Savannah summer because they are breathable and light, but still glamorous and eye-catching. Style a breezy summer dress with sandals, like these gold Lilly Pulitzer pairs from The Printed Peach. If your style is more edgy, try pairing a dress with black combat boots. For a more structured, masculine style, try a summer suit. This white suit by designer Sabina Musayev pairs great with sandals and a crop top, creating a classic, yet unconventional look. The best part about a summer suit? You can mix and match the pieces. Throw the jacket over a graphic tee and denim shorts, and you've got a whole new outfit. Check out Connect Savannah's full summer style guide, featuring some of our favorite pieces from local stores, to follow.
Style Tip:
Formal wear doesn't have to be a little black dress. At your next summer wedding, play around with color. Go with a bold main piece, like this royal blue jacket, or bring the fun with pops of color in your accessories, like these bright orange heels.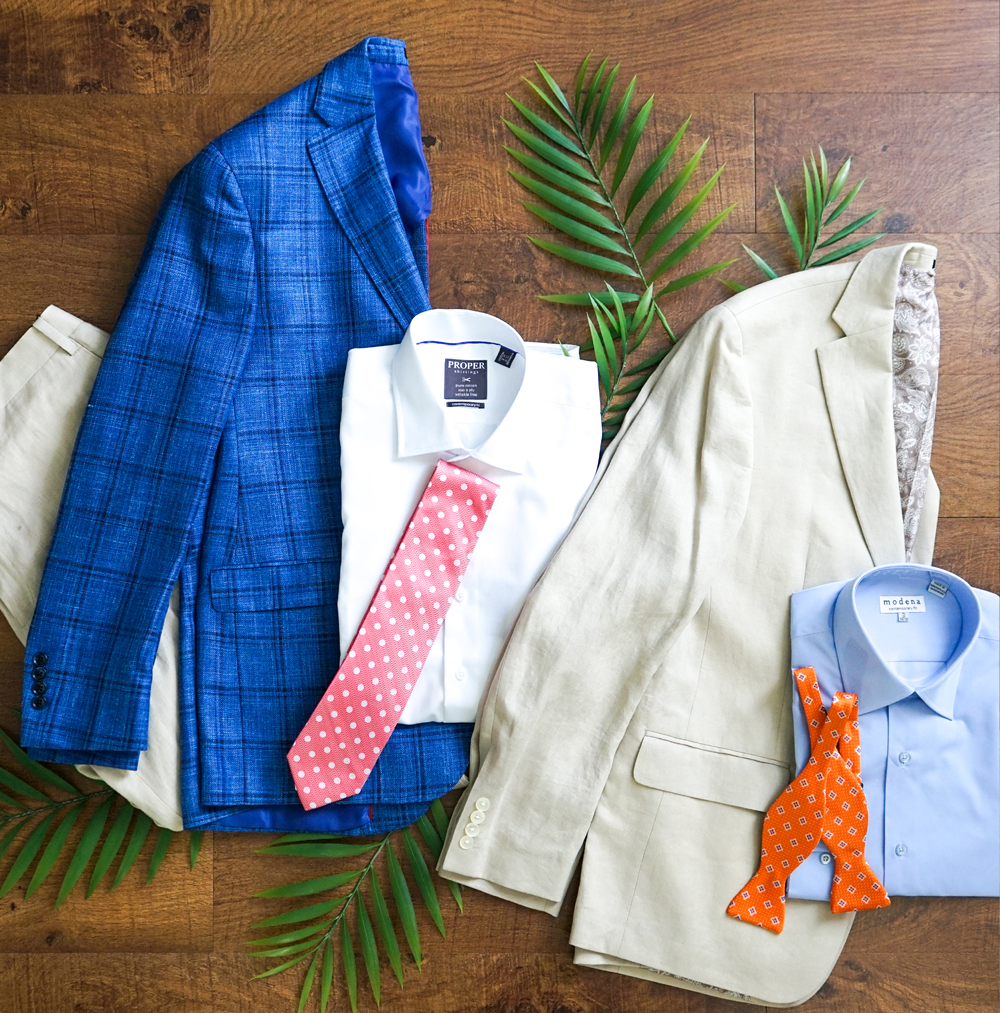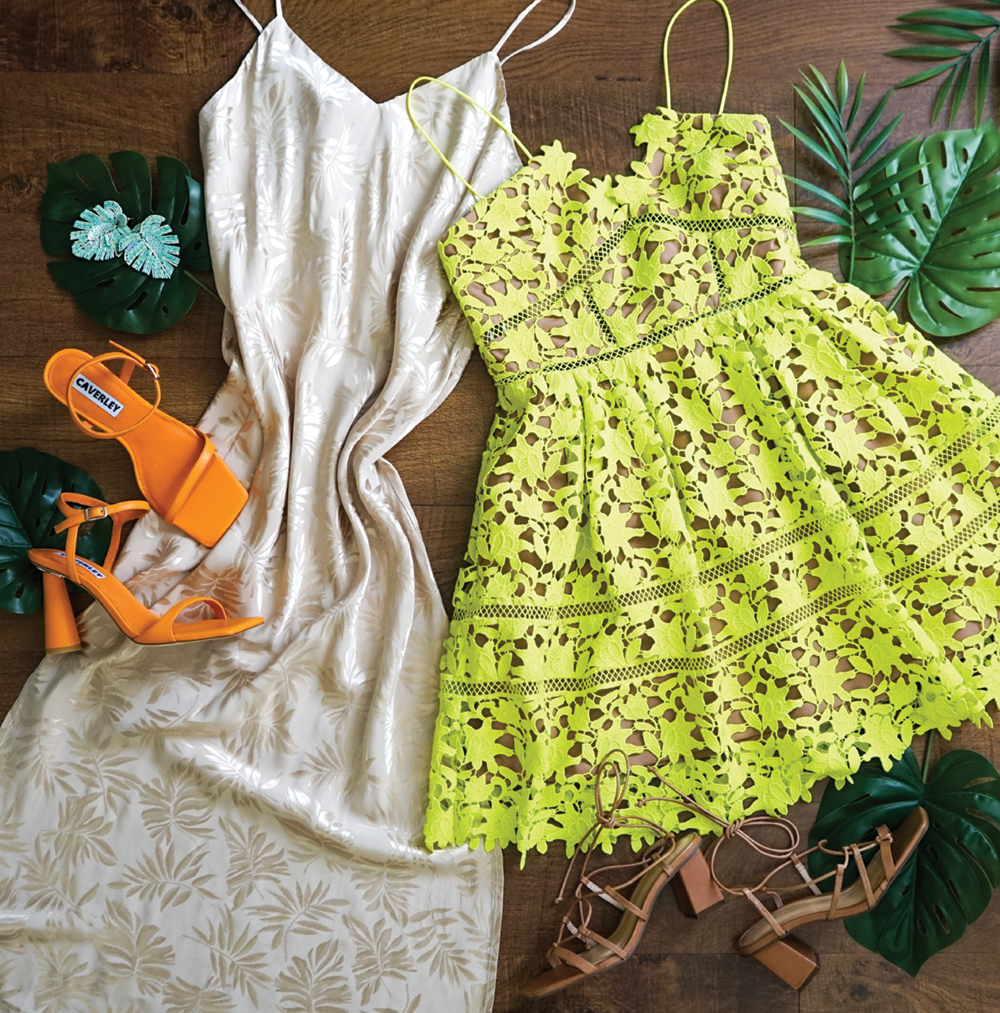 Style Tip:
Whether you keep it simple or go for a crazy print at the beach this summer, choose a swimsuit that makes you feel confident. Make sure to wear an SPF or use sunless tanning lotion to get that summertime glow.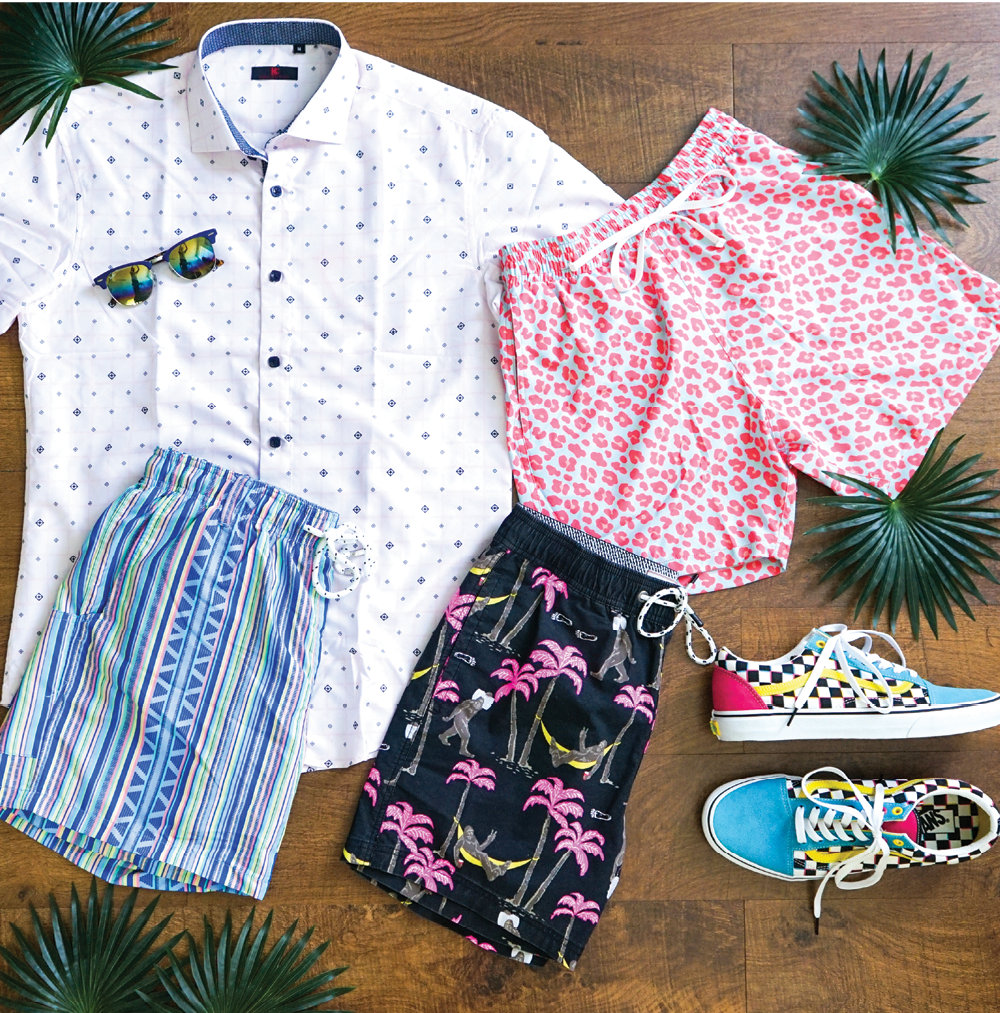 Style Tip:
It's going to be hot this summer, so when you head to the farmer's market or to a music festival, go for light fabrics. Try a cotton graphic T-shirt paired with funky jewelry or your favorite sneakers. If it's chilly at night, rock a white denim jacket.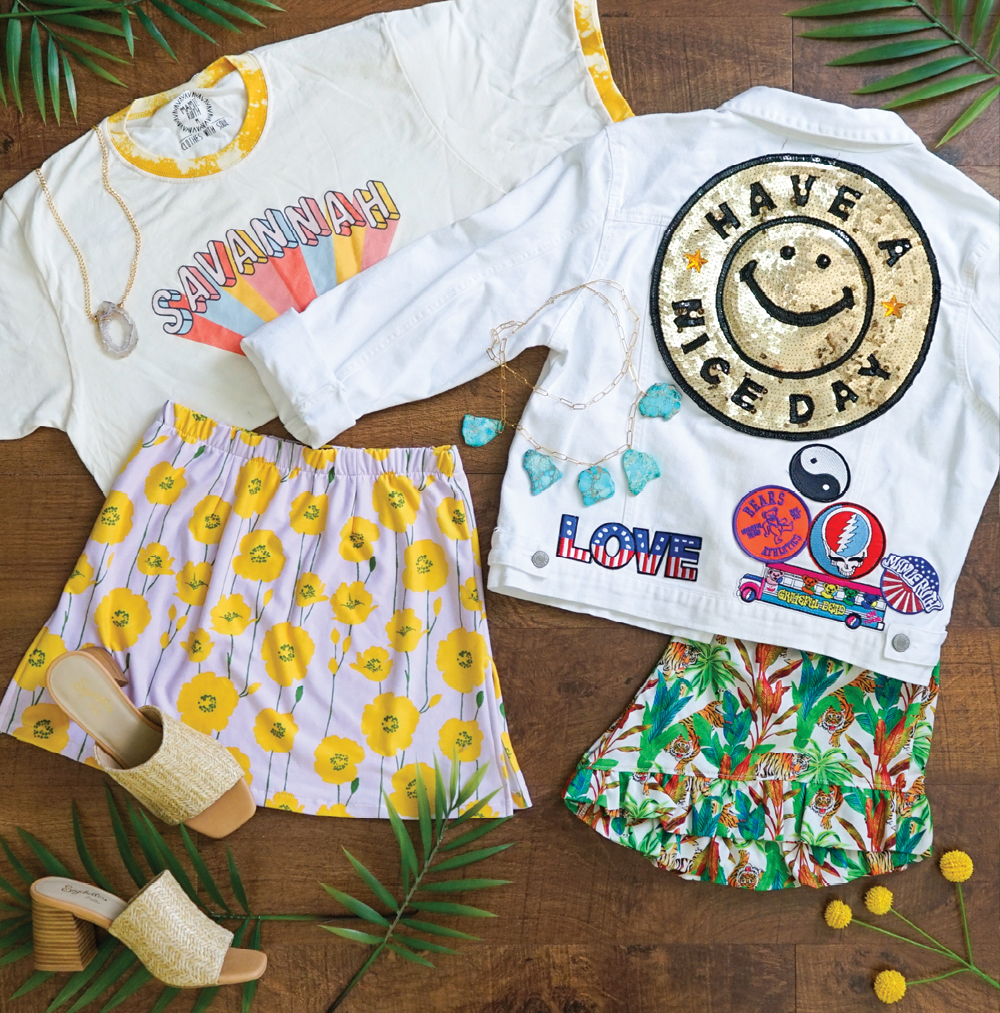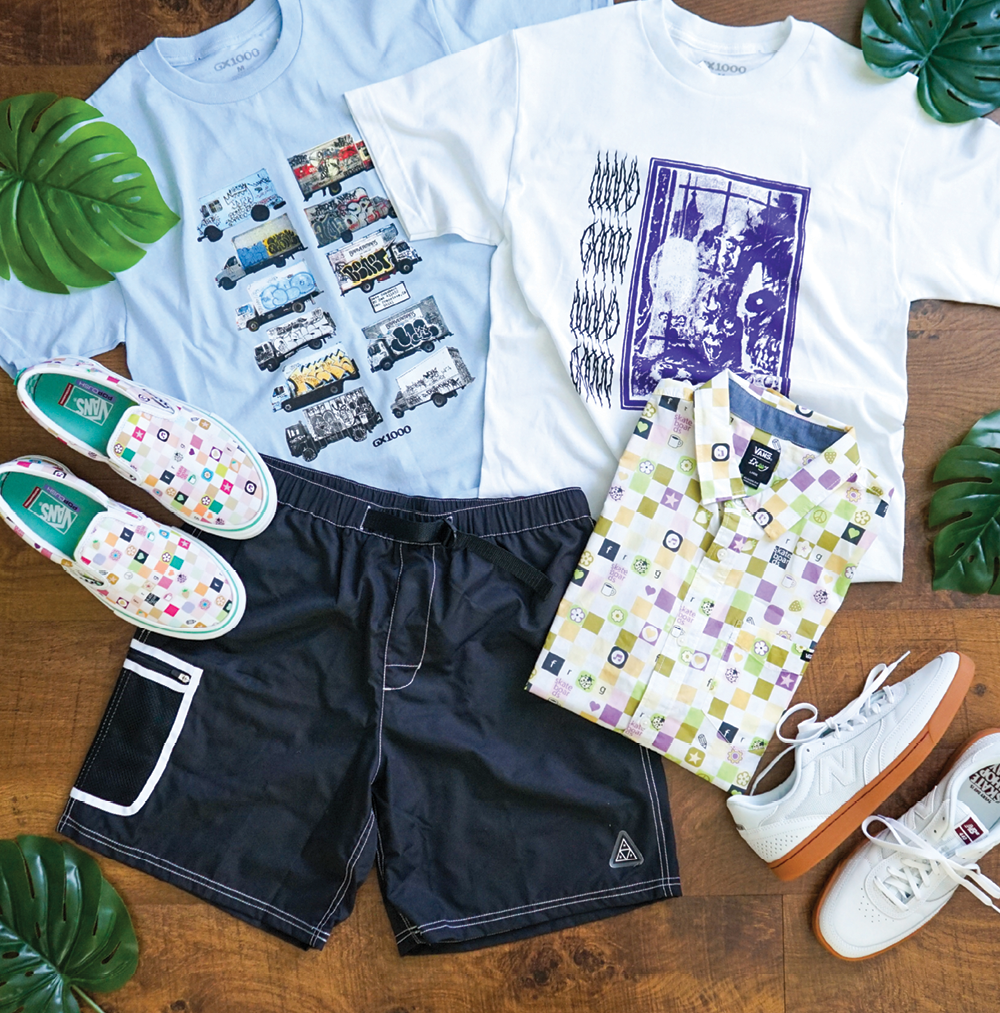 Style Tip:
Summer nights in Savannah will be slightly cooler than the afternoon sun, so pull out your light blue jeans and pair them with a glitzy tank top. If sparkles aren't your thing, try a textured top or structured shorts for a chic date night look.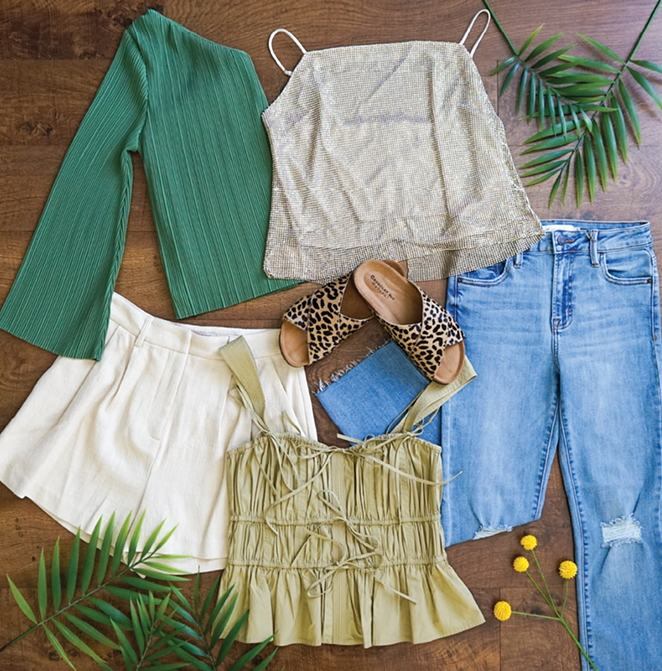 Style Tip:
A dress with statement sleeves will make your brunch selfies totally Insta-worthy. Pair it with sneakers so you can easily walk around with that to-go mimosa!