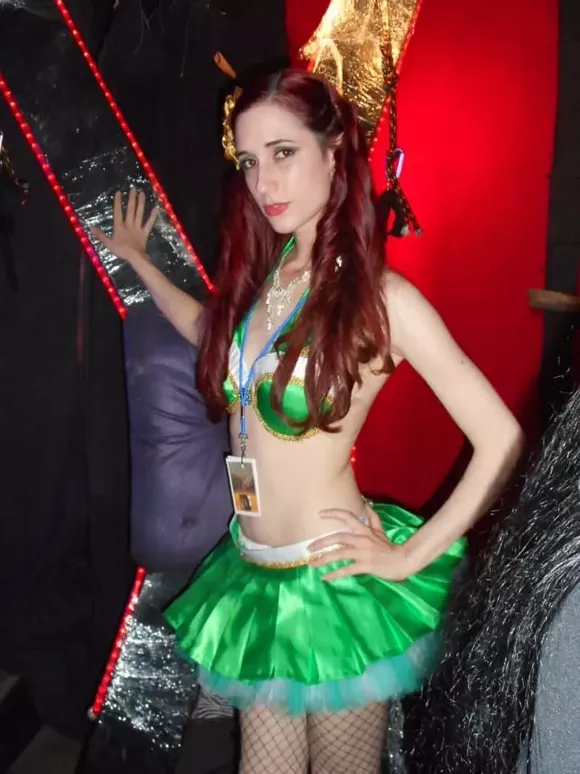 WHAT'S summer without a little indulgence?
Sure, you can treat yourself to a few frosty margs on the beach or top that burger off with extra pickles, but perhaps you're looking to turn up the heat and relish all of the pleasures.
Who better to rescue you from the summertime blues than Savannah's theme party maven, Chris Cook? Welcome Summer Solstice Bacchanalia: An Orgy of Roman Opulence: part ritual, part performance, and all unbridled revelry.
Taking place on the first day of summer, the party follows in the footsteps of Roman worshippers of Dionysus, aka Bacchus (you may remember him from school as the "god of good times"—grape harvest, wine, fertility, theatre, and religious ecstasy).
Ladies and gents in togas, feeding you grapes. Burly gladiators making sure everyone toes the line. The performers of The Tied and Tasseled Cabaret performing the Rituals of Madness in front of your very eyes, and managing the fetish play areas.
Gladiator battles? Got 'em. Prizes from Starship Enterprises? Massage parlor? Check.
Keep in mind this is an Anything But Clothes party—lingerie, swimwear, togas, and creative interpretations on the theme are welcome, but not required.