HELP KEEP Savannahians on the air with WRUU 107.5's summer online auction.
WRUU is a local radio station and a ministry of the Unitarian Universalist Church. Launched just over a year ago, the station is entirely volunteer-run and seeks to give all Savanna-area residents a voice.
WRUU's online auction includes a wealth of donated goodies from local businesses.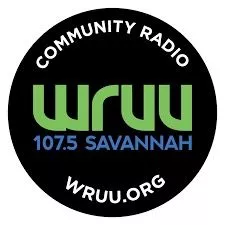 We spoke to volunteers Trent Kissinger and Jennifer Highland last week.
Tell me about your online fundraiser.
Trent Kissinger: We've done an online auction the past few summers, and now we have a lot more hosts—close to 70! It's a lot like eBay. It's a completely virtual fundraiser where people who'd like to make some bids can go look at the catalog. When it opens, they can put their bids in, and when the auction is over, whoever put in the highest bid wins.
We have a lot of different items. Everything from gift cards to local coffee shops to really high-interest items, like massages or a child's tractor. It's a broad range of things, so no matter what your interest, or whatever you're willing or able to throw in, you're going to be able to find something.
How will the funds raised be used?
TK: Every single dollar raised goes right back to keeping the radio station on the air. We have a number of recurring costs every month. WRUU is 100% volunteer-run, and so none of the money goes towards paying any person. It all goes towards fees, like the fees we must pay for royalties for the music we play. It goes for actual utilities of the station. With all the equipment we have, we have to keep the AC running 24/7, and in Savannah that's not an option [laughs]. We have a tower rental so we can broadcast the signal.
Tell me more about your programs you have.
TK: We have a lot of music shows. Our hosts curate those based on knowledge and taste. We're getting more and more talk shows that cover things like political issues, as expected, but we also have shows like advice on having a pet.
How would a listener get more involved with WRUU?
TK: Our whole goal is to give anyone in Savannah a voice. We have a diverse population.
At this point, there are still a number of open time slots. We're looking for a really broad range to mimic the broad range of people in Savannah.
Jennifer Highland: We started with three program hosts and now a year later we're up to almost 70! When we have our volunteer orientation, we give a spiel about the station and the potential host gives a spiel about the show they're proposing. We will work with you until you're ready. If you're a seasoned control board person, you're in quickly. If you're not, then we'll work with you. And when they realize their dream that they're finally going to be on the radio, their faces just light up with big smiles.
TK: That's what it's all about.
Why is it so important for Savannah to have a station like WRUU?
TK: It all goes back to our mission of providing everyone in the Savannah area a platform for their voices. There's a lot to be said for social media, and we have a growing Facebook page, but there's just something special about a radio broadcast that comes on when you get in the car. It reaches a different population. We're also streaming online as well, and if you have an Alexa, you can say, "Alexa, play WRUU!"
JH: We're big time now!
TK: We're still a growing radio station, so we don't have that much data [on worldwide listeners], but the longer we go, the more data we compile, and the more we can see where our reach is. We do have people listening from all around the world. We do want to focus on Savannah and Savannah residents, but if people from all around the world want to hear what Savannahians have to say, that's awesome!
cs