Atlanta will welcome the world's first illuminarium on July 1. Take a day trip and be a part of this permanent attraction that will provide ever-changing entertainment and culture off Atlanta's BeltLine. Their first experience will be Wild Safari, which will take you and your family on a once-in-a-lifetime interactive experience with touch, smell and sight. "You will feel the animals as they walk by you through the habit system that is built through our floors, you will smell like Africa because of our scent systems, and then you will actually affect the experience," said CEO Alan Greenburg. "For example, if you're walking down the dirt path that is projected on the floor you will actually kick up dust and leave footprints as you walk. Or, if you step on a puddle, ripples will be formed. If you walk up to a tree, a hundred birds might fly away."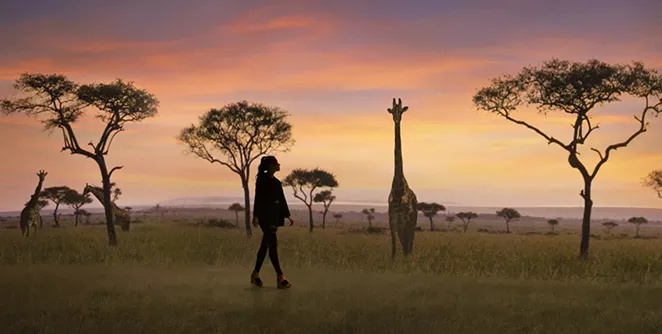 Patrons that stand 20 feet apart from each other will each have a different sensory experience. "I think that Illuminarium is going to be a huge regional draw because people, particularly as we are getting a bit into the post-Covid world," Greenburg said. "People have been staying at home, staying close to home. They're dreaming about going to places, and here from Savannah, you can drive a few hours and be on safari and feel like you're in Africa." Illuminarium is a one-of-a-kind global attraction that will continue opening locations worldwide, starting with Atlanta and then moving to open locations in Las Vegas and then Miami. Planning for other locations in places like Dubai, Australia and New Mexico has started. Atlanta will remain Illuminarium's main headquarters with the Illuminarium lab that will serve the world and handles post-production. "There's a lot of entertainment talent here with places like SCAD," Greenburg said. "We just hired our first SCAD graduate who is working for us now." The virtual venue can also function as a private celebratory or corporate event space for a wedding in Paris — or anywhere you want to be — but in Atlanta. "We open a window to the world that is really rare and special and bring it to life as realistically as possible," Greenburg said. "With our technology, we can transform our Illuminarium to an after-dark evening experience. When we do that, we will have the coolest bar in town. One day you will walk into the Illuminarium bar, and you'll be at the bottom of the ocean. You come back two weeks later you might be in the Himalayans or two weeks later in Tokyo. It's going to be like something like no one's ever experienced before. You will literally feel like you're at the bottom of the ocean, completely surrounded by sea creatures and coral as you are sipping your martinis. "Illuminarium is a really unique global attraction. What's unique about it is that we have built a place that can take you anyplace through our technology and cinematic immersion. We can make you feel like you are actually there," concluded Greenburg.
Make a reservation to The Bar at Illuminarium at OpenTable.com.