IT'S TIME for a celebration of live music and good eats down by the river.
For five days straight, River Street will turn into festival grounds for the annual Blues, Jazz, & BBQ festival and Savannah Waterfront's Fourth of July Celebration.
Bring the whole family and start the festivities on June 30 for the big Blues, Jazz & BBQ kickoff.
At 6 p.m. in Morrell Park, locals and tourists alike can nosh on local and regional pork-themed fare while enjoying the music of Missionary Blues.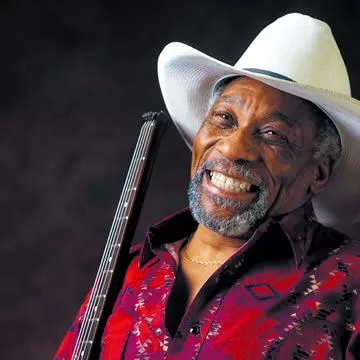 The local troupe of blues rockers channel American heritage through funky New Orleans stylings, Chicago blues, and gritty Southern sounds. Check out Jenna Lyn on vocals, Mike English on guitar/vocals, Micah Goodman on drums and backing vocals, Sista Rae Abney on harmonica, Michael Maher on bass and vocals, and Rhett Mouchet on organ and piano.
When Missionary Blues hits the final chord at 7:30 p.m., mosey down the bluff to Rousakis Plaza, where local funk masters A Nickel Bag of Funk will be queuing up. The Savannah band kicks out originals and classics guaranteed to make a crowd get down.
The next day, get the month of July started right. At 1 p.m., Veronika Jackson takes the stage in Morrell Park. The Atlanta acoustic artist finds inspiration in her childhood heroes Odetta, Dolly Parton, Ella Fitzgerald, and Joan Baez.
Channeling the history of acoustic folk guitar and her culture as an African-American woman, Jackson has a Piedmont blues style of picking and pairs that texture with her unforgettable voice.
After a powerful solo performance, it's time to check out three-piece Mac Arnold & Plate Full O'Blues. Frontman Arnold has an incredible musical history: James Brown played piano in Arnold's first band, Muddy Waters hired him on the spot, and Arnold toured and recorded with Muddy Waters Band and additionally recorded with Otis Spann and John Lee Hooker.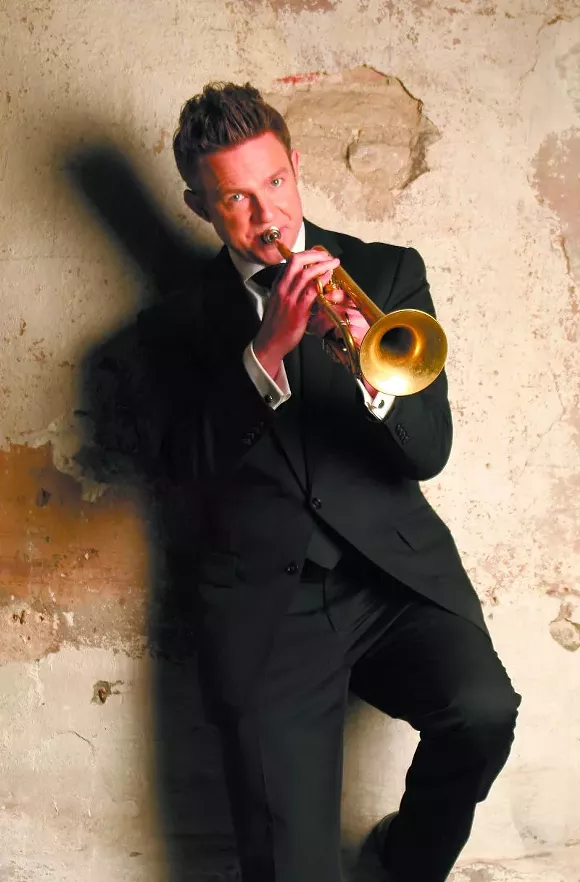 He was even a part of the set band on Soul Train for four years and played the distinctive bass line on Sanford and Son's theme song.
These days, Arnold resides in Pelzer, South Carolina and sings and plays bass and gas can guitars in his band alongside Austin Brashier on guitar and vocals and Max Hightower on keyboards, harmonica, guitar, bass, and vocals.
Jeremy Davenport rounds up the Morrell Park stage's Saturday lineup. The Missouri native has become a staple of the New Orleans jazz scene, bringing the vibrancy of the jazz age to the stage with his original stylings. Davenport's talents have supported the likes of Sting, Paul McCartney, Harry Connick, Jr., and Diana Krall.
Over at Rousakis Plaza, it's a double-hit of local talent, with Main Street Trio kicking it off at 2 p.m. and the Tradewinds band at 4 p.m. Main Street Trio features some of Savannah's finest musicians, including James Lee Smith on guitar, Rufus Bryant IV on keys and bass, and Robert Saunders on drums, playing heartfelt jazz fusion. Tradewinds kick out a rhythm & blues sound honed for their 20+ years as a band.
The fun continues on July 2 with three of Savannah's favorite bands getting the party started in Morrell Park. Laiken Love leads the show at 2 p.m. with her band, followed be Willie Jackson & The Tybee Blues Band. At 6 p.m., Danielle Hicks & the Resistance do it big with a blend of rock, blues, reggae, and soul.
Finish the celebration in Rousakis Plaza at 7 p.m. as Brett Barnard & The Hitman Band bring their big blues sound to the stage. The night ends with a big finish from Blues, Jazz & BBQ veteran performers Bottles & Cans.
Of course, it's not all about the music: dig into a selection of food from vendors far and wide. If you want the full experience, make sure to snag a VIP pass. VIP pass holders get access to an exclusive tent packed with hors d'oeuvres, snacks, beer from Corona and Service Brewing Company, cocktails from Ghost Coast Distillery, wine, and live music from Owen Plant and Keith Daniel.
There's also a putting green contest for VIP folks and plenty of great prizes for the winners.
VIPers can also get creative on Sunday at Cocktails & Canvas, where paint expert Alyson Harris will guide the group in a painting class. Get a ticket at riverstreetsavannah.com.
The fun doesn't end there! On July 3, it's time to start celebrating Independence Day. Savannah and Hilton Head-based bands like The Christy Alan Band, Andrew Gil & Jim Marshall, American Hologram, Esteban's Hat, Earl Williams Band, Isaac Smith Band, Tell Scarlet, Coty James, and Jimmy Wolling Band will rock for two days straight on the Morell Park and Rousakis Plaza stages.
And of course, the annual fireworks celebration isn't to be missed. Starting at 9:30 p.m. on Tuesday, July 4, secure a place on River Street and enjoy the show. Military service members and their families are welcome to Morrell Park, where prime seating is reserved and complimentary refreshments overflow. Families should make reservations in advance via riverstreetsavannah.com.
With a belly full of barbecue, a heart full of good music, and the rocket's red glare, nothing says summer in Savannah like time spent by the river.
CS