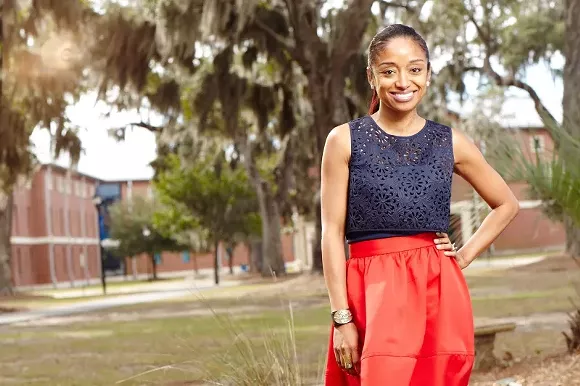 I HAVE a hard time with proper etiquette these days. Social norms are changing so fast, I can't tell if I offended you by calling or you offended me by Tweeting.
Thankfully, the ABC's of manners have nothing to do with new technology and haven't changed in ages. So, if you're still a social offender, there's a new school for you here.
"Manners go beyond just please and thank you," says Tatia Adams Fox, the stylish New York marketing maven who has opened a Savannah branch of her New Jersey-based New School of Etiquette. "It really is more about understanding how to make someone else feel comfortable and being considerate of everyone's feelings."
That means reading body language, reading a room, making eye contact and speaking in turn. Let's not even call it etiquette or manners anymore. How about social intelligence?
"The social intelligence comes in when that A-type, very outgoing personality can identify that other person and go, 'You know what, maybe I take my energy down a tad and bring that person into my world," she says.
Yes! You full-on Robin Williams types, listen up. You oppress my inner Dick Cavett. Fox gets all of these types and more. Most of her students are kids... and kids at heart.
"We take them as early as six," she says. "And I have senior executives who are presidents of companies."
Fox started the New School of Etiquette about five years ago in Orange, New Jersey. That's where the Savannah State University alumna and daughter of jazz maestro Teddy Adams settled after climbing the ladder of music marketing in Chicago and New York.
She held senior marketing positions for companies like Warner Music, MTV Networks and Universal Motown. She helped to sell artists like Sean Combs, Akon, Q-Tip and Wu Tang Clan. And that's where she began teaching etiquette.
"Even dealing with platinum selling artists, A-list artists, more money than I'll ever see in my lifetime, I would sit there and just cringe," she says of troubled meetings with artists and top executives. "It eventually became troubleshooting before it became a problem."
Like, please don't eat with your hands tonight when I introduce you to the label chief at a really fancy restaurant. It sounds like the work of Mr. Higgins in My Fair Lady.
Wouldn't it be loverly to be a fly in the room during those lessons? Actually, it didn't work like that. Fox says she used humor, never embarrassed the musicians and never got pushback from them.
"And slowly but surely, I would have other marketing people say, 'Hey, Tatia, I'm going to bring an artist through to your office, do you have an hour?'" she says. She always did.
The really neat thing is that Fox seems to have hours and hours to mentor people of all bank account sizes. She's taught for both the Boys & Girls Club in Compton and for MIT.
Her paying clientele tends to attract the sons and daughters of well-educated and well-traveled moms and dads. But I'd run out of space listing where she's mentored for free.
It's amazing Google doesn't seem to know about this generosity. Simple searches repeat a few well-read articles about her fashion sense and her family's "coolness." The pictures are flawless. There are comparisons to the Huxtables. But it's all too shallow for me.
"Those titles are a little uncomfortable. I'm just who I am," Fox says. "That world is definitely about who you wear. And I'm not that person."
A focused and career-minded inspiration to many, she now also teaches marketing at Savannah State and divides her time between here and New Jersey.
cs