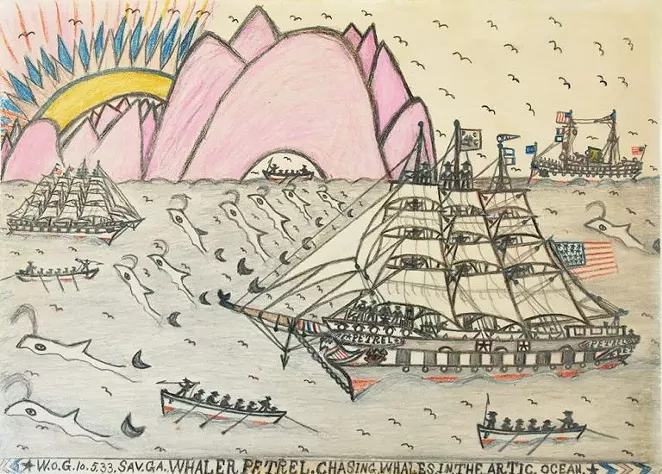 Telfair Museums has been awarded a prestigious National Endowment for the Arts grant for an original exhibition of works by folk artist William O. Golding. The son of an African American lawmaker from Liberty County, Georgia, Golding (1874-1943) was kidnapped on River Street as an 8-year-old boy and spent most of his life at sea. In early 2022, Telfair will present Hard Knocks, Hardships, and Lots of Experience: The Maritime Art of William O. Golding, the largest-ever exhibition of his works. Telfair's exhibition is among 1,073 projects across the country that were selected for funding in the NEA's arts projects category this year. The museum's $15,000 award was announced on Feb. 4.
"The National Endowment for the Arts is proud to support this project from Telfair Museums," said Ann Eilers, Arts Endowment acting chairman. "Telfair is among the arts organizations across the country that have demonstrated creativity, excellence, and resilience during this very challenging year."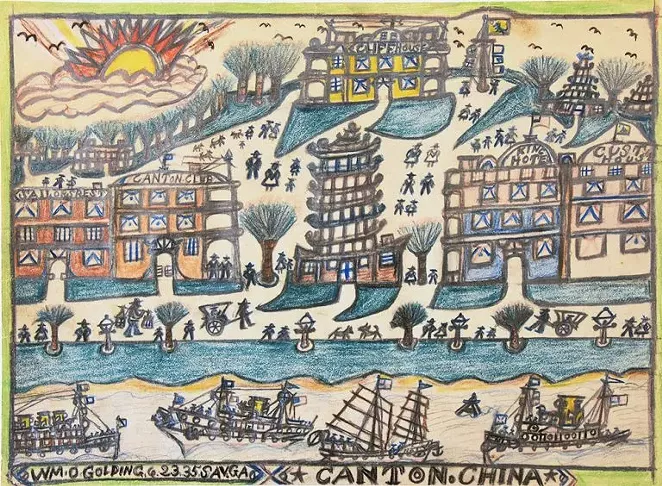 Last year, Telfair acquired 17 of Golding's drawings, bringing the museum's holdings to 21 of the about 100 drawings he is thought to have produced, and giving the museum one of the two largest collections of his work in the world. "This NEA grant underlines the national significance of the Golding acquisition and the exhibition in development," said Ben Simons, Telfair's executive director/CEO. Golding created the maritime drawings in his signature pencil-and-crayon style from 1932 through 1939, during his time as a patient at the U.S. Marine Hospital in Savannah. Others are in the collections of the Smithsonian American Art Museum, the American Folk Art Museum in New York, and the Morris Museum of Art in Augusta.
"His drawings tell a story of maritime history as seen by a black seaman who left Georgia not long after Reconstruction, spent decades laboring at sea, and made his art at a time when self-taught art was emerging in American culture," said Harry DeLorme, who is curating Telfair's exhibition. After being kidnapped in 1882 to serve as a cabin boy on a Canadian vessel, Golding spent decades circling the globe on a variety of sailing and steam ships, from a whaler to a Man-O-War. In the 1930s, after almost 50 years of seagoing, Golding was a patient in Savannah, receiving treatment for chronic bronchitis. Margaret Stiles, the U.S. Marine Hospital's recreation director and a member of the Savannah Art Club, encouraged Golding, who drew from memory fantastical, detailed scenes of ports he claimed to have visited during his journeys across the globe.