SPACE COKE/HOLLOW LEG/CLAMFIGHT/MANAROVS @ EL ROCKO
A big, loud, four-band beatdown is what sweaty, beer-soaked, difficult-to-recall nights at El Rocko are all about. The new one-at-a-time bathroom policy probably won't change that, and this is the night to find out. Space Coke does over-the-top psychedelic rock with a lungful of big riffs and an eternal Sweet Leaf cover at the end. DUVAL!!!!!'s Hollow Leg is a two-piece that grooves like Local H, but not quite as heavy as Black Cobra. Clamfight, too, is a groove aficionado, but leans toward the less brutal sounds of Clutch, Neurosis and Eyehategod. Local punk rock secret agents Manarovs have their version of the old school sound down so pat, they just might be taking operational orders from beyond the grave from Joey, Johnny and DeeDee.
SAT JUN 17 | 9 PM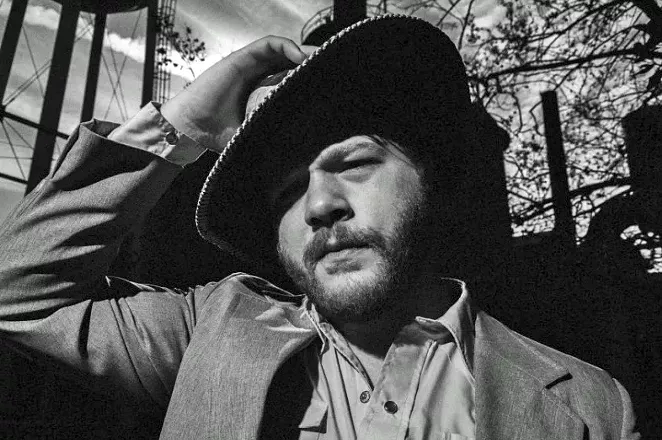 EARLY JAMES @ DISTRICT LIVE
The artist formerly known as Frederick James Mullis Jr. started out in Birmingham, Alabammy about a decade ago. His brand of Americana caught the fine tuned ear of The Black Keys' Dan Auerbach, who produced his 2020 debut album Singing For My Supper. Lockdown led to a canceled tour and intense work on his follow-up, the aptly titled Strange Time to Be Alive, released last summer. The soulful roots rocker's unique selling point may be the semi-gravely, rather original voice he's become known for. Either way, that vocal tone singing about the avalanche of absurdity that modern life can often be sets the listener up for a different experience that ranges from amusing to haunting, and very personal. It's what artists do.
FRI JUN 16 | 8 PM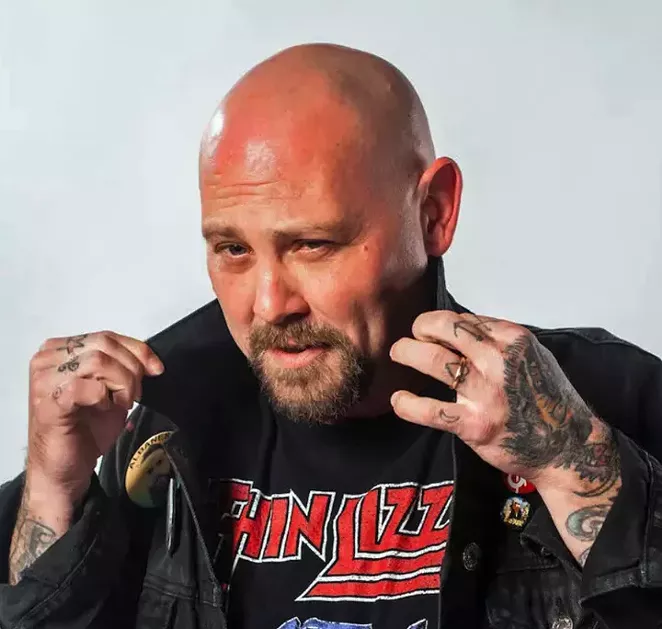 BOB PLACE @ THE WORMHOLE
Bob is a busy guy, producing myriad creative content and still finding time to make the mindlessly boring drive from Atlanta to Savannah for a Friday night gig. He grew up a military brat in Okinawa, appeared in the Tom Green comedy Road Trip, and his band Swank Sinatra has released three LPs. In 2015 he made his own film, American Dirtbags. And also he does psychedelic visual art to, you know, keep it all honest. With such a variety of output, it can't be too much of a surprise that his stand-up act has elements of filth that'll curdle milk and he's not afraid to engage with pearl-clutchers in the crowd. No guarantee of those kinds of fireworks, but there's a 90% chance you'll slap a hole in your knee.
FRI JUN 16 | 8 PM
KEN TRIMMINS QUARTET @ GOODTIMES JAZZ BAR
Trimmins' success as a military trumpeter and band leader, as well as a wall full of degrees including a doctorate in music, guarantee a solid night of jazz. He's played the Atlanta Montreux Jazz Festival, BET on Jazz, The Tonight Show with Jay Leno, and in a cultural exchange the U.S. State Dept. called "a great success" (look! they got ONE thing right!), he's also performed at the Honduran Philharmonic Orchestra in Tegucigalpa. Ken is joined by pianist Kevin Bales, who transferred the classical chops he developed by 10 to jazz. The rhythm section of Palmetto State bassist Sam Edwards and Savannah drummer Aaron Jennings, who is lucky enough to have a live stage performance of Evil Dead: The Musical on his resume, keeps it all on time with metronome precision.
FRI & SAT JUN 16-17 | 7:30 PM
BIG HOMIIE G @ ELAN SAVANNAH
A stout man with an easy flow in hip-hop will inevitably lead to comparisons with Biggie Smalls, but Memphis native Big Homiie G is no knock-off. His sound is his own, and he speaks outwardly of authenticity and telling the truth as he sees it. Despite the single "Don't Wanna Be Famous," it may be too late as his stock is rising. The album Speak Up G was in demand enough that only a year later, a "deluxe" version is out. You won't hear much silly bragging, and he does want to earn. But fame isn't the goal, and that's a nuance you rarely hear in rap. Big's sound includes elements of an updated Dirty South with influences of Future and Lil Wayne apparent. And like a good punk rock band or East Coast hip hop godfathers EPMD, the songs are short and to the point. Don't love this one? The next track is comin' right up.
SAT JUN 17 | 10 PM