TRAE PIERCE & THE T-STONES @ BARRELHOUSE SOUTH
SAT AUG 5 | 9 PM
Trae Pierce has won four Grammy Awards, three with the Blind Boys of Alabama; he's backed James Brown and George Clinton; toured with Peter Gabriel; was a member of The Ohio Players; and recorded with Hank Jr, Phil Collins, and Randy Travis. How's that for a resume of someone you've probably never heard of? He's taken all this experience, mixed live hard rock band with elements of funk and hip-hop and created what he calls HipHopRockabillyFunk. Plenty of brave artists try to pull off hip-hop with a rock band, and most fail. Trae doesn't fail much, and the energetic musicians he's recruited to build out his in-demand Miami band get all the jobs and genres done.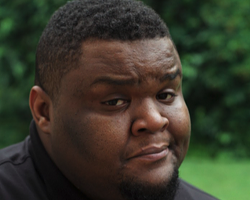 ANTHONY DRIVER @ THE WORMHOLE
SAT AUG 5 | 8 PM
The big man with the big size 16 feet is an undeniable presence on stage, with material to back it up. In one routine, the guy who really likes to eat joking about the trouble he finds himself in at strip club buffets leads to a body positivity lesson for the man-boob afflicted audience members, assisted by pertinent Biggie Smalls Big Poppa lyrics. That's the deep end. Relationships, how people screw them up, and funny observations on the endless game of life are the tall stack of cold cuts in the comedy sandwich. He works the Atlanta scene regularly, hitting Laughing Skull and Star Bar, and he keeps a regularly updated and very organized YouTube page with tons of links to his material. Catch him on the way up.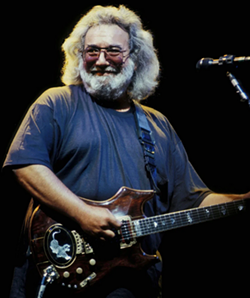 JERRY DAY @ VICTORY NORTH
SAT AUG 5 | 7 PM
Local Dead worshippers The Charlie Fog Band join Savannah bluegrass act Swamptooth for a musical celebration of the legendary guitarist. With his pre-psychedelia roots in bluegrass and folk — he was teaching banjo in 1962, three years before The Warlocks changed their name to Grateful Dead — they're the perfect pair to pay tribute. Jerry Day is a national event expanding every year to recreate the all-day experience of a Dead show, from the parking lot hippie bazaar with loosey cold imports and impossibly delicious veggie burritos everywhere, to the sonic experience of the band performing. Victory North is opening their "Shakedown Street" in the courtyard at 3 p.m., so come early and see what you can find from local vendors and artists. It's what Jerry would've wanted.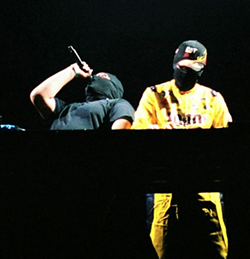 JAWNS x MONTELL2099 @ ELAN SAVANNAH
SAT AUG 5 | 10 PM
Trap specialist Jawns (aka Long Phung of Richmond, Va.) was part of the EDM duo Gent & Jawns until Gent split the project in 2018. He dropped his solo record on RL Grimes' Sable Valley imprint in 2019, but possibly missed the collaborative work. Shortly after, he connected with Auckland, NZ-based producer Montel2099, whose 2017 debut single Hunnid on the Drop reached over 6 million streams with an assist from HypeBeast. In short order, the Jawns x Montell2099 duo was born. Their live set in Nov. '22 at Halloween XI was a revelation. Deep inside the world-class bass and trap, they managed to drop an '80s wedding vibe with a Stevie Nicks Edge of Seventeen sample, and a jarringly familiar sound effect from either the original Friday the 13th slasher flick or Kill Bill, depending on your generation. With only eight stops on the CRASHTEST tour, Elan scores another rare event for Hostess City EDM fans.
AMOS HOFFMAN & NOAM LEMISH QUARTET @ GOODTIMES JAZZ BAR
FRI & SAT, AUG 4 & 5 | 8 PM
Guitar and oud (a cousin of the lute) master Amos Hoffman was among the first Israeli-bred jazz musicians to make his presence known in the NYC jazz scene in the '90s. His blend of Middle East rhythms and melodies, modern jazz sensibilities, and a distinctly American groove earned recognition and demand. He was also inspiring the next generation in Israel seeking the same. One of those musicians, pianist Noah Lemish, was living in Toronto at the time (he's a self-identified Israeli-American-Canadian) and reached out to Hoffman. The younger man, adverse to classification, and the established veteran found immediate chemistry, leading to an ongoing project that is now in its seventh year. They recorded the album, Pardes in 2018, with songs drawn from liturgical or folk tunes from Eastern Jewish traditions, including centuries-old songs common in Yemenite and Moroccan Jewish communities. Rounding out the quartet is Columbia, SC, native Sam Edward on bass, a frequent Hoffman collaborator. He supplies the rhythm with top Chicago drummer Xavier Breaker.